Before you apply...
Signup for related jobs and career advice from Mediabistro, delivered right to your inbox. You can unsubscribe at any time.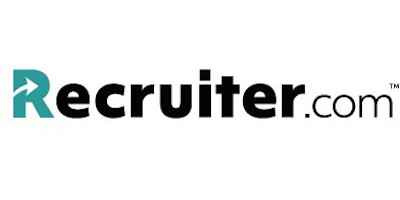 Global Operations & Finance Associate
Recruiter.com, New York, NY
Recruit like an expert, or let an expert recruit for you.
Duration: Full-Time
---
Role Overview
This Pan-Africa Focused Venture Capital Firm is looking for a Global Operations & Finance Associate to join their tight-knit, global team and help build out the future of their operating infrastructure. This is a unique opportunity to work closely with the General Partners of the firm, who were previously senior leaders from Bridgewater Associates, Morgan Stanley, Silver Lake and Facebook. You'll be joining a world-class team to help build, own and manage the financial architecture of the firm by creating systems and processes that help the firm and their portfolio companies develop and maintain effective financial operations.
What will you do?
You will have overall responsibility for the finance and operations functions of the firm including but not limited to: new fund & SPV formation, opening and maintenance of new firm bank accounts, liaising with the investment team to fund & track deals, overall firm budgeting and management accounting using accounting software.
You will design policies and procedures documents that capture the various internal processes for a seamless operating platform
You will be responsible for owning various portions of the firm's Due Dilligence Questionnaire (DDQ) and will review and frequently update the information in the document.
You'll be responsible for reviewing financial statements and carried interest calculations prepared by administrator on a quarterly basis (alongside waterfall calculations)
You'll work closely with the partners of the firm to outline the key strategic finance and operations objectives of the firm on an annual basis and be responsible for implementation
You will be responsible for daily, weekly, monthly reconciliations of the firm's finances and help the partners make decisions about the firm financial decisions with correct and consistent data.
You will liaise with the various service providers of the firm including outsourced operations resources, financial institutions, fund administrator, auditor and ax advisor for the annual year-end evaluation process
You will oversee the firm's investor relations portal alongside the fund administrator and ensure seamless and timely delivery of investor statements and reports as well as manage investor communication and requests.
You will have responsibility for administering capital calls and investor data reconciliation
You will work with the investment team to ensure accurate record keeping and organization relating to all executed deals and help Shepard the deal process to completion by ensuring deals are funded
What are you like?
Who they're likely to hire
Strong background in Fund role will be a plus as well as an extensive background in PE administration
An ambitious go getter with a deep understanding of operations & finance in the alternatives industry
You may have worked for a startup as a senior finance executive
You are a team player and enjoy a fast paced working environment and can work with tight deadlines
You are very comfortable working numbers and may even love it
You are a critical thinker and problem solver who likes to use data to make decisions
You are a self starter and someone who does not need hand holding to execute
You are a master risk manager with a keen eye for detail
You are organized, thorough in your analysis and a great communicator in both written and oral form
You enjoy open communication and direct feedback
Preferred Qualifications
BS in Business Administration, Accounting or Finance from an accredited University.
CPA, ACCA or related accounting charter
3+ years of Accounting, PE/VC/ Hedge Fund Fund administration or startup finance experience
About Recruiter.com
Recruiter.com is disrupting the $120 billion recruiting and staffing industry by combining an AI and Video hiring platform with the world's largest network of over 27,500 small and independent recruiters. Businesses of all sizes recruit talent faster using the Recruiter.com platform, which is powered by virtual teams of Recruiters On Demand and Video and AI job-matching technology.