You tell us what you're looking for.
We'll tell you when those jobs are posted.
Manager of Sales and Advertising
Marriott - Los Angeles, California, United States, 90079 (3 days ago)
Job Number 23003019 Job Category Sales & Marketing Location JWMarriott/Ritz-Carlton LALIVE, 900 W. Olympic Blvd, Los Angeles, California, Unite...
More...
Marketing Specialist
VHB - Portland, Maine, United States, 04122 (3 days ago)
ABOUT THE POSITIONUnder general supervision, leads, develops, writes, and produces routine to moderately complex proposals and qualifications in co...
More...
Marketing Specialist
Century 21 Cornerstone - Whittier, California, United States, 90607 (3 days ago)
CENTURY21 CornerstoneWe're hiring for a dynamic marketing coordinator to bring our brand to the next level. As a member of the marketing team, you'...
More...
Marketing Specialist (social media)
Aquent - Framingham, Massachusetts, United States, 01704 (3 days ago)
OverviewPlacement Type:TemporarySalary (USD):$32.44 to $36.05 HourlyStart Date:06/12/2023The social team is looking for a motivated, passionate dig...
More...
Assistant Cycle Studio Sales Manager (Scottsdale 101)
Xponential Fitness LLC - Phoenix, Arizona, United States, 85003 (3 days ago)
CycleBar is seeking an assistant sales /studio manager for our state-of-the-art location in Scottsdale 101. Our Assistantl Managers are passionate ...
More...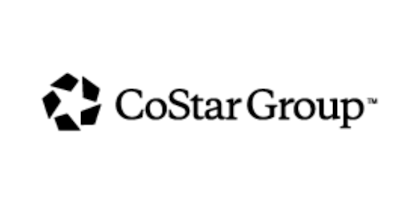 Marketing Intern
Lennar Corporation - Minneapolis, Minnesota, United States, 55447 (3 days ago)
Marketing InternUS-MN-PlymouthJob ID:2023-27071Type:Intern# of Openings:1Category:InternPAR - MINOverviewWelcome Home! Build your career with Lenna...
More...
Video Ads Account Manager
Apple - New York, New York, United States, 10261 (3 days ago)
Video Ads Account ManagerNew York City,New York,United StatesSales and Business DevelopmentAdd a favoriteTo view your favorites, sign in with your ...
More...
Intern - Marketing
UofL Health - Louisville, Kentucky, United States, 40201 (3 days ago)
OverviewWe are hiring an intern for our Marketing team!Location: 250 East Liberty St. Louisville, KY 40202Shift Options: Full Time & DaysAbout ...
More...