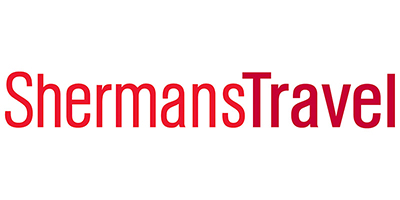 Integrated Marketing Manager
ShermansTravel Media, LLC, New York, NY
Leading online publisher of expert travel advice and offers.
Salary min: $90,000
Salary max: $110,000
Level: Manager (Supervisor)
Duration: Full-Time
---
POSITION SUMMARY:
We are looking for a dynamic Integrated Marketing Manager to develop and execute comprehensive client partnership and sponsorship programs across platforms for all travel and non-endemic verticals. This includes the creative positioning of our brand and franchises, the concepting of client proposals responsive to RFPs, and the development of new sales opportunities with industry agencies and target category clients.
As a creative entrepreneur with a passion for developing unique partner solutions and experience in sales development initiatives, the Integrated Marketing Manager will successfully align ShermansTravel's audience and offerings with a brand's purpose, mission, and value drivers.
The Integrated Marketing Manager will have expertise in lifestyle content (travel preferred) and have the required acumen to leverage our editorial authority, unique market position, and first-party audience data. The right candidate will have a proven track record in winning new RFPs, creatively positioning digital solutions to consumer brands directly and agencies, and achieving new business.
As an integral part of the ShermansTravel team, the manager has critical responsibilities throughout the sales process. This includes helping to facilitate a strong sales pipeline, attending sales calls with sellers, serving as our product expert, and developing and fostering strong relationships with agencies.
KEY RESPONSIBILITIES:
Understand our clients' businesses across categories and develop innovative positioning of our solutions to meet their marketing needs
Consult with internal stakeholders to help shape new product development and sales strategies in support of revenue growth and partner needs
Report on trends and campaign success, formulating overall learnings into case studies to help better prepare sales team for client meetings
Develop and conduct outreach strategy to educate, engage and drive RFP consideration from media buying agencies
Create B2B strategies that raise ST brand and franchise awareness across all platforms, including LinkedIn
Identify and develop comprehensive go-to-market plans for key tentpole programs
Manage the RFP process in collaboration with our sales team to create marketing plans that include, but are not limited to: newsletters, native digital content, social media, lead gen, sponsorships and new program opportunities
Lead creative ideation for partners, making their brands newsworthy for our loyal and premium travel audience
Develop creative positioning for RFPs that uphold STs editorial values, sell our audience, and leverage our first-party data aligned to client goals
Become the Company's leading authority on our offerings and audience data to optimally create programs that match client objectives
Build campaigns that target a variety of client KPIs (including brand awareness, purchase intent, and consumer relevance) while hitting audience metrics
Interface directly with clients' marketers, brand managers, social media teams, and agencies
Partner with sales on the key tenets of messaging, pitching, marketing materials and presentations
Track progress of pipeline by categories and industries
Partner with sellers to succeed in landing new accounts and increasing new business; conduct research to identify new potential customers and markets
Facilitate marketplace feedback to help better position STM with key marketers
Keep abreast of competition via market research and intelligence
EXPERIENCE/SKILLS:
Minimum 5 years experience in sales marketing / sales development role, preferably in lifestyle and/or travel media
College degree preferred
Effective verbal and written communication and presentation skills with clients and teammates that create high value results
Proactive, energetic attitude and desire to work in a results-oriented and deadline-driven environment
Experience informing product innovation through understanding and representation of customer and industry trends/needs to deliver a differentiated value proposition
Team player with a revenue mindset, passion, and drive to exceed business goals
Active participant in a positive work culture
Proven track record of developing creative advertising and sponsorship solutions for major brands across a variety of consumer categories
Solid experience managing the pre-sales process
Hands-on experience in utilizing campaign and audience analytics, as well as first-party data to drive new business success
Comprehensive familiarity with the digital media landscape
BENEFITS:
Full Benefits Package (Medical, Dental, 401k)
Generous PTO (vacation time)
Opportunity to work on an amazing team with supportive and kind coworkers
Please submit your resume and cover letter when you apply.
About ShermansTravel Media, LLC
For two decades, ShermansTravel Media has been a leading publisher of curated travel deals and first-hand destination advice. We provide ideas, resources, and inspiration for travel planning at ShermansTravel.com, and we have built a loyal and engaged subscriber-based audience, serving as a trusted source for market expertise, reliable insights, and top travel offers from our partners.

ShermansTravel Media, LLC is an Equal Opportunity Employer.