Food and Beverage Writer - DailyMeal.com
Static Media, Remote
Work at Static Media
Salary: $21 per hour
Level: Experienced (Non-Manager)
Duration: Freelance
---
Food and beverage site Daily Meal is looking for enthusiastic, hard-working freelance writers to join our team. Ideal candidates have at least three years of experience writing content for print or the web with a focus on food and beverage content similar to Daily Meal. We are looking for creative individuals who are self-sufficient and versatile. These positions are work-from-home with flexible, stable hours. Location does not matter; U.S. and international candidates are encouraged to apply.

About Daily Meal
Whether you're dining in or dining out, Daily Meal is your ultimate go-to source for recipes, entertaining ideas, and all the hottest food news. We're serving up easy weeknight dinner recipes, party menus, and kitchen tips from experts you trust, along with all the details you need to stock your pantry with products you'll love. And when you need a night away from the kitchen, we've got the scoop on the restaurant scene. Daily Meal has everything you need to make the most of every meal.
Writer Responsibilities:
Claim article topics from a large selection of assignments
Research and write 300- to 900-word articles in a custom CMS
Write content on a quick turnaround as applicable
Contribute to and follow the guidelines of our style guide, editorial strategy, and publishing standards to uphold quality of content
Compensation: $21 per hour
Experience:
Minimum three years editorial experience writing and editing. Experience with building content in a CMS.

Requirements:
To apply for this job, please submit the following materials:
Your resume
A letter of intent
Three professional writing samples similar to the content we share on Daily Meal (attach these in a PDF or link to them in your cover letter)
Applications missing any of these elements will not be considered.

We believe representation matters at Static Media and strongly encourage people of color, members of the LGBTQ+ community, veterans, those with disabilities, and individuals from other underrepresented groups to apply.
About Static Media
With up-to-the minute news, original insights, exclusive interviews, and expert advice to make every day better, Static Media's ever-growing family of websites gives readers the great content they crave. From original recipes to movie reviews to travel guides, Static Media has you covered.
Featured Company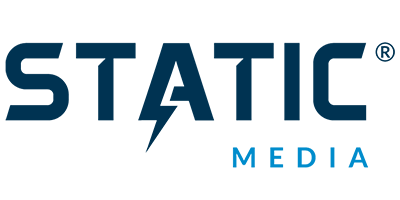 We give readers what they want, before they want it.
---