Digital Director
The Hatcher Group, Bethesda
Work at The Hatcher Group
Level: Executive (Director, VP, Department Head)
Duration: Full-Time
---
The Hatcher Group seeks a director of digital marketing to manage and support digital campaigns on a day-to-day basis. The individual will understand processes and procedures for implementing the client's strategic media plans and setting benchmarks for operational excellence. Reporting to the SVP, Digital, the identified candidate will serve as the digital team's project manager and will provide digital strategic counsel, content strategy, and campaign execution support to clients, including nonprofit organizations, foundations, and government agencies.
The director will be deft in managing digital campaigns and be comfortable with in-the-weeds digital campaign execution and be actively engaged in the digital proposal process. Experience with targeted campaigns to reach diverse populations for mission-based organizations, as well as state and federal government agencies is highly desired.
The director will join a growing digital team supporting all clients with strategy, execution, and other related digital activities. They will be an expert at digital conversion tactics and keenly understand the changing digital landscape. The ideal candidate is curious, digitally savvy, and willing to learn and experiment with new technology, strategies, and tactics. They must have an intimate understanding of paid digital strategies and how to effectively boost client engagement and amplification.

Hatcher is proud to offer a work culture with a "flexible first" approach. The preferred location is within reasonable commuting distance to any of our office locations for occasional in-person collaboration.

Essential Duties and Responsibilities:
Manage digital campaigns by tracking tactics, media budgets, timeline, and deliverables
Strategize, plan, and launch digital campaigns
Develop digital campaigns that maximize ROI, drive conversions, and align with pre-selected KPIs
Assist in the development and execution of media plans and strategies, including coaching others on how to effectively develop annual and campaign-specific media plans
Assist in forecasting future budgets in support of client campaigns
Support the team in implementing processes for the management of the strategic and tactical execution and organization of all media products
Acquire and demonstrate a complete understanding of the client's target audiences
Contribute positively to a team environment rooted in the firm's core values, upholding our community guidelines
Qualifications and Skills:
Bachelor's degree with 10 years of related professional digital experience, preferably in an agency setting
Advanced understanding of digital engagement best practices
Excellent writing skills and expertise in writing digital media plans
Experience and/or familiarity with Facebook, Twitter, LinkedIn, Google, TikTok, and Clubhouse platforms
Familiarity with program management software, Monday.com preferred
Strong work ethic and ability to juggle multiple deadlines
Ability to work directly with clients and manage projects in collaboration with others
Proficiency in Microsoft Office tools and Google Suite
Knowledge of social listening tools such as Meltwater or Talkwalker
Knowledge of programmatic digital advertising preferred
Interested? Apply via the following link: https://vonq.io/3UIRy89
About The Hatcher Group
Featured Company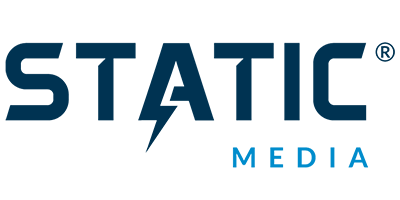 We give readers what they want, before they want it.
---