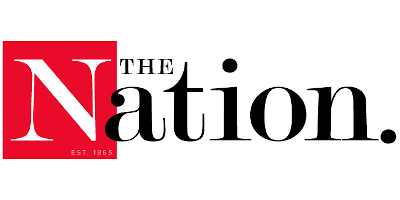 Advertising Assistant
The Nation, New York City, NY USA
Work at The Nation
Salary: Excellent benefits, including generous health care, HRA/FSA coverage, retirement match, vacation policies, and paid sick days. Salary: $56,500
Level: Experienced (Non-Manager)
Duration: Part-Time
---
Job Summary
The Nation is seeking a detail-oriented Advertising Sales Assistant who will focus on digital and print sales support to both grow current client revenues and help develop new client relationships. This is a flexible, hybrid position, which reports to the Associate Publisher, Head of Advertising to ensure timely delivery and execution of the sales process. The Advertising Sales Assistant will administer client advertising campaigns across The Nation's entire media platform. Main responsibilities include campaign setup, implementation, tracking, reporting, invoicing, as well as managing client relationships.
Qualifications
Must possess strong organizational skills, attention to detail, and the ability to prioritize tasks
Must be able to multitask and meet deadlines
Strong analytic capabilities and interest in advertising, marketing and sales
Good verbal and written communication skills.
Proficiency with Word, Excel, Google Docs, Google Sheets - Knowledge of Google Ad Manager a plus
Self-motivated with 1-2+ years of related work experience
Bachelor's Degree in Marketing, Business, Communications, or related field is preferred
Responsibilities
Provide day-to-day administration related to pre- and post-sale activities
Effectively input, maintain, and monitor all digital (website, newsletters, email) and print insertion orders and media campaigns
Manage advertising campaigns via Basecamp and Google Ad Manager for both digital and print campaigns - this includes ad trafficking, performance tracking, performance reports, and invoicing
Facilitate communication between the production, email marketing and accounting departments to help fulfill client campaigns
Work with clients to maintain strong relationships and ensure timely delivery of creative material and quality results
Work with Associate Publisher and accounting department to ensure billing information and invoice amounts are correct
Work with other Nation departments in setting in-house advertising campaigns… i.e. The Nation – Fundraising, Travel, and Events
Assist with implementation and delivery of a quarterly Advertising Newsletter
Monitor competitive media for lead generation
Other responsibilities as assigned
Benefits: The Nation offers excellent benefits, including generous health care, HRA/FSA coverage, retirement match, vacation policies, and paid sick days.
Salary: $56,500
Send Resume and Cover Letter to:  jobs@thenation.com  *Put "Advertisement Assistant" in the Subject Line*
The Nation Co. LLC is an equal opportunity employer. We welcome all applicants, without regard to race, color, religion, sex, national origin, age, disability, genetic information, sexual orientation, gender identity or expression, or veteran status, and strongly encourage candidates who identify as people of color, people with disabilities, LGBTQ+, and/or gender nonconforming to apply. This position is covered by the collective-bargaining agreement between The Nation and The NewsGuild of N.Y., CWA Local 31003, AFL-CIO.
About The Nation
The Nation, America's leading progressive print and online journal, seeks a Washington correspondent. We take pride in our progressive values and excellent benefits, and we strongly encourage candidates who identify as people of color, people with disabilities, LGBTQ+, and/or gender nonconforming to apply.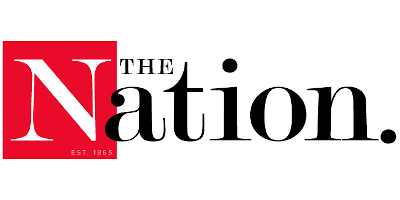 Want to learn more about The Nation? Visit The Nation's website.
Featured Company
We produce and distribute content through some of the world's leading and most valued brands
---