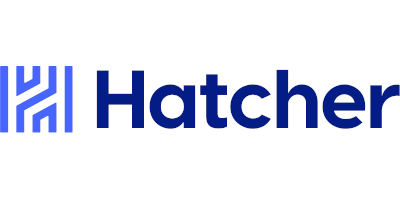 Copywriter
The Hatcher Group, Bethesda, MD
Work at The Hatcher Group
Level: Entry Level
Duration: Full-Time
---
The Hatcher Group seeks to hire a copywriter to develop content for integrated marketing and communications campaigns. This position will collaborate with our strategic communications, creative, digital, and multimedia teams to develop content for client deliverables, proposals, and internal projects. The role is ideal for a candidate who enjoys writing and developing content for channels including social media, email marketing, web, print, reports, and multimedia scripts.
Hatcher is proud to offer a work culture with a "flexible first" approach. The preferred location is within reasonable commuting distance to any of our office locations for occasional in-person collaboration.
Essential Duties and Responsibilities:
Develop engaging and compelling content across integrated marketing strategies for web, print, social, multimedia and/or email marketing campaigns capturing client brands and messaging
Perform research for target audiences, innovative strategies, and competitive landscapes
Collaborate with project managers and teams to manage project timelines and client revisions
Utilize content management systems to partner with the digital team to execute content calendars on social media platforms
Contribute to internal content development, including client case studies, website copy, marketing products, proposals, staff resumes, etc.
Contribute positively to a team environment rooted in the firm's core values, upholding our community guidelines
Qualifications and Skills:
Bachelor's degree with a minimum of 4 years of relevant work experience, at least 2 years of experience in an agency is preferred
Outstanding writing and copyediting skills
Experience with the different types of marketing and communications products, including strategic plans, annual reports, press releases, blog posts, social media posts, and scripts
Knowledge of AP Style conventions
Excellent interpersonal skills and ability to work well in a team environment.