Digital Marketing Manager
MSI Viking, Duncan
Work at MSI Viking
Salary: Compensation & Benefits: This position reports directly to the Director of Marketing 8:00am – 5:00pm, Monday-Friday Paid Time Off Medical/Dental/ Vision/Life/Disability Plans 401(k) with company match Occasional travel may be required Competitive pay with bonus potential
Level: Manager (Supervisor)
Duration: Full-Time
---
The Digital Marketing Manager will have a strong command of B2B Digital Marketing including Analytics, Email Marketing, Google Ads (PPC), SEO, and Social Media Marketing (SMM). If you love being a part of a small team, collaborating to adapt sales goals and strategies into insightful marketing campaigns, then you might be the perfect candidate for this position.
Duties will include organizing and implementing all digital marketing activities across a plethora of highly technical product and service offerings.
Additionally, the candidate hired for this position will have a clear and imminent opportunity to become the primary leader of the marketing team within the year.
Responsibilities and Qualifications
CRM/Email Marketing Campaigns
Strong expertise in CRM-driven email marketing
Solid knowledge of email marketing best practices
Experience with advanced email marketing program
Craft creative, clever and engaging email campaigns
Use email campaigns in combination with other channels to engage and nurture customers and leads
Own responsibility for KPIs; test, measure, and report performance of all email marketing activities
Paid and Organic Digital Advertising and SEO
Strong proficiency in digital advertising campaigns including paid search, shopping, display, video, and remarketing campaigns
Crafting persuasive ad copy, effective keywords, successful bidding strategies, etc. to maximize CTR and conversions
Budget by campaign, categories, and vendors and report on budget adherence
Optimizing Landing Pages to increase Quality Scores and Conversion Rates
Knowledge of paid advertising best practices
Proficient in Google Analytics & SEM Rush for developing KPIs, investigating anomalies, and implementing web performance strategies
Own responsibility for all digital marketing KPIs; test, measure, and report performance
Conduct online research and stay abreast of competitor positioning
Social Media Marketing
Craft creative, clever and engaging social media posts through LinkedIn, Twitter and YouTube/MSI-TV
Use social media management tools to schedule and engage with followers
Actively engage followers on SM platforms through appropriate responses to incoming messages
Own responsibility for SMM KPIs; test, measure, and report performance of all social activities
Required Skills/Abilities:
5+ years proven experience in Digital Marketing role
Highly organized, analytical, and strategic minded with excellent verbal and written communication skills
Strong work ethic and entrepreneurial attitude to deliver results
Exemplary time management skills with the ability to handle multiple activities and projects simultaneously
Proficiency in Google Ads
Proficiency in Google Analytics and other Keyword Analytics programs
Proficiency with Microsoft Office including excel, Word, and PowerPoint
Familiarity with e-Commerce sales marketing
Familiarity with basic HTML and CSS, and any other coding skills
Education and Experience:
Bachelor's Degree
Familiarity with WordPress
Familiarity with ERP systems, especially NetSuite
Familiarity with SuiteCommerce Advanced
Featured Company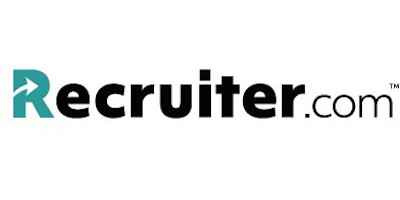 Recruit like an expert, or let an expert recruit for you.
---