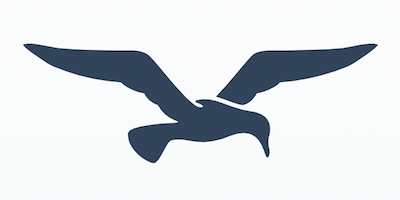 Associate Editor, Psychology
W. W. Norton & Company, Inc., New York, NY USA
Work at W. W. Norton & Company, Inc.
Duration: Full-Time
---
W. W. Norton & Company is seeking an Associate Editor for its psychology college textbooks. The psychology team is a highly collaborative group, so the Associate Editor will work closely with the Discipline Editor, Media Editor, Editorial Assistant, and Marketing Manager. The Associate Editor will be responsible for the timely planning and execution of multiple psychology textbook revisions each year.
Job Responsibilities Include:
Understanding the relevant textbook markets in college publishing and the diverse needs of psychology instructors and students throughout the country.
Planning, developing, and implementing pedagogically-useful and innovative content to be used for teaching, learning, and assessment.
Creating budgets and development timelines to correspond with editorial, sales, and production schedules and the needs of the market.
Communicating with authors and psychologists on a wide variety of editorial projects.
Soliciting feedback from the market through surveys, reviews, and interviews and incorporating this feedback into current and future editorial projects.
Collaborating with the discipline editor, media editor editorial assistant, project editors, and others on the book team to manage projects in all stages of editorial development and production.
Professionally interacting with authors, college faculty, and graduate students, and effectively communicating ideas to colleagues including the college department editorial board and the advertising and marketing departments.
Attending several academic conferences each year.
Please note- this job description is not designed to cover all activities required of the employee.
Required Qualifications:
Bachelor's degree.
Employment eligibility to work with W. W. Norton & Company in the US is required.
Must be able to work full business hours from Norton's New York City headquarters.
At least two years prior experience in college publishing, ideally with an editorial role.
Must be highly disciplined and self-motivated.
Must have a keen understanding of the teaching and learning needs of college professors and students.
Excellent organizational, verbal, and written communications skills.
Must have a "can-do" attitude and be proactive and flexible in a rapidly changing environment.
Must be detail-oriented, making sure that all aspects of their daily activities are handled with accuracy and minimal mistakes.
Proficiency in Word, PowerPoint, and Excel. Proficiency with social media platforms such as Twitter and YouTube is a plus.
Compensation and Benefits*
Currently available benefits include:
Annual compensation for this position is between $50,000-60,000. All salaries and salary ranges posted by Norton may vary depending on experience, skills, location, and like considerations.
Generous paid time off, paid holidays, and summer Friday afternoons beginning in July
Generous health benefits, including PPO and EPO medical insurance options, vision insurance, dental insurance, flexible spending accounts for healthcare, dependent care and commuter, gym membership reimbursement, and more. Coverage for spouses, domestic partners, and dependent children is available.
Profit-Sharing and 401(k) benefit plan with discretionary contribution matching by employer
Disability and life insurances
FMLA, parental and other leave
Employee Assistance Program (for mental health, financial planning, and other needs)
Company-provided laptop
Employee discounts on Norton books
Limited matching of employee donations to select non-profit organizations
*All policies and benefits described are subject to change at any time.
About W. W. Norton & Company, Inc.
About Norton:
W. W. Norton & Company is the oldest and largest publishing house owned wholly by its employees. W. W. Norton & Company strives to carry out the imperative of its founder to "publish books not for a single season, but for the years." In college publishing, that imperative applies not only to books, but also to an ever-growing list of essential print and digital resources that support teaching and learning. For more information about the Company, visit us online at: http://www.wwnorton.com.
W. W. Norton & Company is an equal opportunity employer. Employment with W. W. Norton is governed on the basis of merit, competence and qualifications and will not be influenced in any manner by race, age, color, sex, religion, veteran status, national origin, marital status, mental or physical disability or any other legally protected status. Those applicants requiring reasonable accommodation to the application/interview process should notify the human resource manager.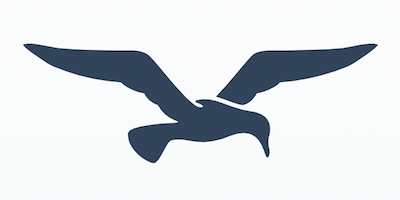 Featured Company

Home of the world's best books.
---