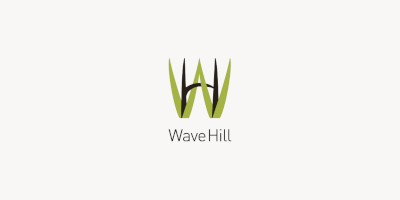 Social and Digital Media Manager
Wave HIll, Bronx, NY USA
Work at Wave HIll
Salary: Salary will be based on the candidate's experience. Excellent benefits package which includes a pension plan. Hybrid work is available after 4 weeks of employment.
Salary min: $50,000
Salary max: $60,000
Level: Manager (Supervisor)
Duration: Full-Time
---
The Marketing and Communications Department seeks an experienced and enthusiastic Social and Digital Media Manager to join its team. This role works interdepartmentally to support all digital platforms to market and promote Wave Hill, including horticulture, education, and the arts. The Social and Digital Media Manager will be responsible for updates and functionality of the website, creating new photographic, audio, and video content, managing social media channels and creating social media campaigns, and ensuring digital media best practices across all channels. Working closely with the Marketing and Communications Director and other departmental directors, the ideal candidate is an excellent communicator, a versatile, creative content creator, and a flexible collaborator. The Social and Digital Media Manager will actively participate in data collection and analysis, create reports, and help to shape strategy to consistently improve Wave Hill's social and digital media practices over time. This role will also manage relationships with influencers and partner with other organizations on social and digital media initiatives. The department works at a fast pace and very collaboratively, an environment that will suit a strong team player who wants to own significant responsibility for communication channels that are ever-growing in importance.
Responsibilities
Develop digital media content plans consistent with Wave Hill's brand identity.
Create consistent, meaningful content on all social and digital media platforms, working independently and in coordination with other stakeholders
Current social channels include Facebook, Instagram, Twitter, YouTube, and TikTok
Improve customer engagement, and promote social media campaigns, including some advertising
Manage a robust program of frequent social media posts
Communicate with social media followers, including timely responses to queries
Develop and manage social influencer relationships and attend occasional social influencer events
Deploy analytical tools, including Google Analytics, Hootsuite Pro, and Facebook Insights, to monitor and evaluate the company's social media presence and performance and make recommendations to stakeholders
Prepare monthly reports on social media marketing efforts
Photograph and video the gardens and programs throughout the seasons and produce short in-house videos for use on digital media and other marketing channels. Edit and archive footage
Establish annual external photography needs and schedules, hire photographers and occasionally manage shoots
Manage seasonal updates to wavehill.org, including to calendar feature
Work with the designer and marketing manager to create new/or revise existing content for the website
Analyze web performance and create reports for the department Director
Flexible schedule, with some weekend and evening event/program attendance required
Requirements
Bachelor's degree in marketing, communications, or a related field
Three to five years of social media platform experience
Proven success in developing digital and social media campaigns
Excellent written and verbal communication skills, with skill in creating and editing content
Strong production management, multitasking, and decision-making skills
Excellent computer literacy, including Microsoft Office, Adobe Creative Suite, and Google Drive
Metrics-driven social media mind with an eye for creativity
Multi-tasking and time-management skills, with the ability to prioritize tasks
Ability to work in a fast-paced, high-pressure environment
Experience with marketing automation and CRM tools
Working knowledge of HTML and CSS
Familiarity with Meltwater, Cisionpoint, or other public relations tools
Knowledge of Basecamp or other project management tools
Familiarity with Altru or other constituent management database systems preferred
CMS/website experience a plus
Strong team player who can contribute to a collaborative environment
Flexible schedule, with occasional weekend and event attendance
Interested candidates should email their resumes and cover letter to Human Resources. Please include Social and Digital Manager in the subject line. Applications will be reviewed on a rolling basis until the position is filled, and only those receiving an interview will be contacted. No calls, please.
Wave Hill is an equal-opportunity employer. All qualified applicants will receive consideration for employment without regard to race, color, religion, sex, disability, age, sexual orientation, gender identity, national origin, veteran status, or genetic information. Wave Hill is committed to providing access, equal opportunity, and reasonable accommodation for individuals with disabilities in employment, programs, and activities. To request reasonable accommodation, contact human resources.
About Wave HIll
Once a private estate, Wave Hill is a renowned 28-acre public garden and cultural center with stunning views of the Hudson River and the Palisades, located in the Riverdale section of the Bronx. Wave Hill seeks to engender meaningful human connections to the natural world through world-class horticulture, environmental education, and contemporary art and performance. For more information on Wave Hill, please visit Wave Hill
Featured Company

Home of the world's best books.
---