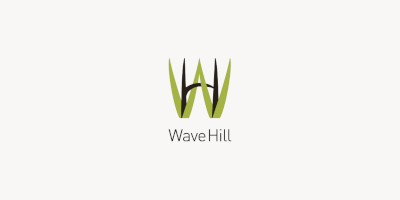 Marketing Manager
Wave HIll, Bronx, NY USA
Work at Wave HIll
Salary: Salary will be based on the candidate's experience. Excellent benefits package includes a 401(K) and pension plan.
Salary min: $50,000
Salary max: $60,000
Level: Manager (Supervisor)
Duration: Full-Time
---
The Marketing and Communications Department seeks an experienced and versatile Marketing Manager to join our team. The department works across departments to support all aspects of marketing Wave Hill, including the arts, horticulture, education programs, and big-picture organizational messaging. The Marketing Manager is the department's primary project/production manager, oversees content creation and editing(Chicago Manual of Style), and manages relationships with the press. The ideal candidate is highly collaborative with great organizational skills, detail-oriented, deadline-driven, and able to manage multiple projects easily. Working closely with the Director of Marketing and Communications and other departmental directors, the manager should be equally proficient with day-to-day marketing activities and long-term strategy. This position interfaces with staff across the institution and outside the organization to complete complex projects under tight deadlines, so a firm managerial hand combined with flexible creative problem-solving is optimal.
Responsibilities
Project Management
Work with stakeholders to manage all text, images and video for email, website, and printed materials, shepherding it through conceptualization, creation and editing
Traffic all materials for approval and finalize/proof all materials for publication, both digital and print
Oversee email calendar, tracking and analyzing performance and creating reports and recommendations for department head and stakeholders
Develop a print production calendar and coordinate mailing calendars with other departments. Work with the department Director to optimize the frequency and focus of communications and ensure a proper balance of content.
Manage production of printed materials, including brochures, mailers, invitations, direct mail and informational pieces, stationery, etc., as needed
Oversee ongoing website content development, in coordination with Social and Digital Media Manager
Work with staff designer to create advertisements and other collateral material, as needed
Writing/Editing
Write copy as directed by department director
Copy-edit short-form text for all media and print
Copy-edit exhibition didactics and essays for curatorial department
Sensitively work with stakeholders to develop and shape text in keeping with organizational voice, word count requirements and audience comprehension standards
Press
Draft and distribute press releases using Meltwater
Research press leads using Meltwater, as well as by gathering new contact through stakeholders
Monitor and archive press mentions, including for website and board consumption
Maintain and cultivate relationships with the press, and identify new opportunities.
Post Wave Hill events to external event calendars
Manage press requests and organize very occasional press events
Serve as primary contact for press visits, editorial photo shoots and promotional events
Develop and implement strategies to increase press coverage for gardens and programs. Advise stakeholders as to what press contacts interests and trends to assist them in promoting their programs
Source print and web listings and recommend strategies to dept. Director
Requirements
Bachelor's degree in marketing, communications or related field
Three to five years of marketing experience
Strong project management, multitasking, and decision-making skills
Demonstrated success in helping to develop marketing plans and campaigns
Excellent written and verbal communication skills
Strong writing and copy-editing skills
Ability to be a team player and contribute to a collaborative environment
Metrics-driven marketing mind with eye for creativity
Experience with marketing automation and CRM tools
Familiarity with Meltwater, Cisionpoint or other public relations tools
Knowledge of Basecamp or other project management tools
Familiarity with Altru or other donor database systems, preferred
CMS/website experience is a plus
Established contacts in media is a plus
A flexible schedule, with occasional weekend and evening event attendance, is required
Interested candidates should email their resumes and cover letter to Human Resources. Please include Marketing Manager in the subject line. Applications will be reviewed on a rolling basis until the position is filled, and only those receiving an interview will be contacted. No calls, please.
Wave Hill is an equal-opportunity employer. All qualified applicants will receive consideration for employment without regard to race, color, religion, sex, disability, age, sexual orientation, gender identity, national origin, veteran status, or genetic information. Wave Hill is committed to providing access, equal opportunity, and reasonable accommodation for individuals with disabilities in employment, programs, and activities. To request reasonable accommodation, contact human resources.
About Wave HIll
Once a private estate, Wave Hill is a renowned 28-acre public garden and cultural center with stunning views of the Hudson River and the Palisades, located in the Riverdale section of the Bronx. Wave Hill seeks to engender meaningful human connections to the natural world through world-class horticulture, environmental education, and contemporary art and performance. For more information on Wave Hill, please visit Wave Hill
Featured Company

Home of the world's best books.
---