Learn to Evaluate UX Like a Pro
*
Avantguild
discount applied at checkout
Self-paced instruction
16 video lessons
2h 30m of lesson content
UX Assessment Templates and Report Worksheets
Led by an industry expert
Lifetime access
All sales are final
Who Should Take This Course
Marketers, Web Designers, Graphic Designers, Project Managers, Product Managers
Skills You Will Learn
Evaluate UX over five basic dimensions: learnability, efficiency, memorability, satisfaction and error tolerance/prevention
Identify audience needs to ensure a site is functional and pleasurable to use
Execute UI/UX inspection methods: a heuristics inspection, cognitive walkthrough and formal usability test
Identify what your audience and stakeholders need through user-centered research, persona development and modeling
Use requirements gathering strategies including interviews, questionnaires, user observation and more
Organize data to identify insights, describe usability problems and articulate solutions
Why Take This Course
An intuitive and efficient UX design is essential to set the tone of your user's experience on your website. By analyzing who your customers are, anticipating their needs and allowing those needs to guide elements of your design, you can create a website to help your users achieve their goals.
In this course, you'll learn how to evaluate your UX by exploring the dimensions of website design that affect user experience. Using the data collected from formal assessment methods, you'll be able to make informed decisions on how to make your website a place for users to spend their time and money.
Session 1
Usability & User Experience 101
Lesson 1: Usability (UI) over 5 dimensions
Lesson 2: Valuing User Experience (UX)
Lesson 3: Evaluating IU and UX: A Primer
+ Show More
Session 2
Identifying Audience Needs
Lesson 1: Requirements gathering essentials
Lesson 2: User personas and scenario-based reasoning
Lesson 3: Modeling the user experience
+ Show More
Session 3
Testing Usability & User Experience
Lesson 1: How to conduct a heuristics inspection
Lesson 2: How to develop & execute a cognitive walkthrough
Lesson 3: How to perform a task-based usability test
+ Show More
Session 4
Reporting Results and Taking Action
Lesson 1: Synthesizing usability data
Lesson 2: Describing usability problems
Lesson 3: Articulating solutions to UI/UX problems
+ Show More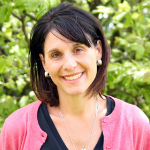 About the Instructor
Jennifer Palilonis
Dr. Jennifer George-Palilonis is a professor in Ball State University's Department of Journalism, and the Director of the Center for Emerging Media Design & Development. She holds a PhD in Human-Computer Interaction from the Indiana University School of Informatics & Computing. Since 2002, Jennifer has been a media design consultant and has worked on the redesigns of more than 30 newspapers nationwide. She is also the author of two books, The Multimedia Journalist (Oxford University Press, 2012) and A Practical Guide to Graphics Reporting (Focal Press, 2016, 2006).