Assistant Editor
Posted: 1/9/2019 | Expires: 2/8/2019
Location: New York City, New York (US)
Function: Writing & Editing
Specialty: Editor / Editorial, News & Journalism, Writer
Level: Entry Level
Duration: Full Time
Salary Description: Competitive annual salary + health, dental, 401K, and more
Health.com is seeking a full-time assistant editor with excellent reporting and editing skills and a passion for the women's health and wellness topics that Health.com covers (from sexual health and wellness trends to medical news, food, fitness, nutrition, and lifestyle).
The assistant editor will be responsible for pitching and writing 1-2 news stories per day and 2-3 evergreen pieces per week on a range of topics. On any given day you could be tasked with explaining the latest medical research, exposing the latest celeb diet trend, or helping with reporting for a long-form investigative piece. Though the position is mostly writing, you will have the opportunity to learn from senior editors and grow into an editor role, if it's of interest. You will also help to optimize and package stories for search and social distribution. This is a great opportunity for someone who is passionate about writing, women's issues, and a multimedia career. Not only will you have the opportunity to hone your writing and editing skills with experienced editors, you'll also be exposed to video production (we have our own team of producers and editors) and social strategy. The opportunities are endless, so the job will be what you make of it.
You will:
• Monitor and pitch trending health news daily
• Interview experts, report, and write 1-2 timely health news stories daily, 3-4 evergreen stories weekly
• Follow social media pages relating to health trends, fitness, food, and celebrities as well as follow health/wellness influencer accounts
• Ideate and pitch story ideas for onsite, social media, and SEO that deliver on brand growth goals and initiatives
• Write video copy as needed
• Assist with social media strategy as needed
You are:
• Tech-savvy: You know how to publish content in a CMS, ideally Drupal and Wordpress. You have experience working with social media, namely, Facebook, Instagram, and Pinterest. PhotoShop skills a major plus.
• Proven: You understand what kind of story will attract readers and how to keep their attention and trust—with the clips to prove it.
• A multi-tasker: You're prepared to handle whatever comes your way throughout the day with a can-do, positive attitude.
• Deadline-oriented: You're used to managing multiple projects and deadlines—and finishing tasks on time.
You have:
• 2-4 years of editorial experience at a media company, bonus points for health and women's lifestyle sites
• Passion for storytelling in all its forms. You're a voracious reader and consumer of content across diverse platforms and outlets.
• Drive. You care about delivering strong work and have a willingness to go the extra mile.
• Curiosity. You're always looking for story leads and are equally as receptive to professional feedback.
• A good attitude. You play well with others and love the process of collaboration.
• A familiarity with the Health brand and how Health.com's coverage compares to that of other women's health and wellness sites.
Please send resume, short cover letter, and relevant clips.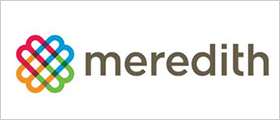 Our cornerstone is knowledge of the home, family, food and lifestyle markets. From that, we have built businesses that serve well-defined audiences, deliver the messages of advertisers, and extend our brand franchises and expertise to related markets.