You tell us what you're looking for.
We'll tell you when those jobs are posted.
Director of Digital Communications (71101)
Pratt Institute - Brooklyn, NY USA (12 days ago)
Director of Digital Communications (71101)Location: Brooklyn, NYDescription:Be an important part of Pratt Institute's dynamic and collaborative com...
More...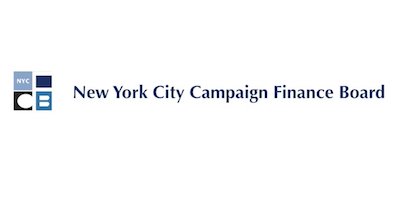 DIRECTOR OF MARKETING AND DIGITAL COMMUNICATIONS
New York City Campaign Finance Board - New York, NY USA (17 days ago)
The Director will spearhead communications under NYC Votes and create strategies to promote the Campaign Finance Board and the public matching funds p
More...
Levitt Foundation Communications Fellow 2023–2024
Mortimer & Mimi Levitt Foundation - Los Angeles, CA USA (23 days ago)
Position Title: Levitt Foundation Communications Fellow 2023–2024Reports to: Director of Communications and Art DirectorLocation: Echo Park, Los An...
More...
Manager, Marketing & Communications
Quinnipiac University - Hamden, CT USA (24 days ago)
Manager, Marketing & CommunicationsJob Number: 495082Type: Full-timeCampus: Mount Carmel - Hamden, CTCategories: StaffOverview:Quinnipiac Unive...
More...
Director of Communications
Beeck Center for Social Impact + Innovation - Washington, DC USA (26 days ago)
For more information about this position, including guidance on how to apply, please visit the posting at: https://beeckcenter.georgetown.edu/jobs/...
More...
Senior Publicist
Hay House - Remote, Work from USA (27 days ago)
Senior PublicistIf you're looking for an enjoyable place to work that values your ideas, encourages your growth, rewards you for your excellence an...
More...
Digital Director
The Hatcher Group - Bethesda (7 months ago)
The Hatcher Group seeks a director of digital marketing to manage and support digital campaigns on a day-to-day basis. The individual will understa...
More...