You tell us what you're looking for.
We'll tell you when those jobs are posted.
Marketing and Communications Manager
Isabella Stewart Gardner Museum - Boston, MA USA (4 days ago)
Department: Marketing Reports to: Director of Marketing and Communications Role: Exempt, full-time with benefits Salary range: $60,000 - $72,000...
More...
Senior Manager, Media Relations
Center for American Progress - Washington, DC USA (5 days ago)
Reports to: Vice President, CommunicationsStaff reporting to this position: NoneDepartment: CommunicationsPosition classification: Exempt, full tim...
More...
Communications Fellow
Southern Environmental Law Center - Chapel Hill, NC USA (7 days ago)
The Southern Environmental Law Center is seeking a Communications Fellow in our Chapel Hill, N.C. office. This individual will join our Communicati...
More...
Marketing Manager
HarperCollins Publishers - Hybrid, NY USA (19 days ago)
The Harper Group, a division of HarperCollins Publishers, is seeking a creative and energetic individual to join the marketing team as a Marketing ...
More...
Assistant Director of Publicity
Fortier PR - Remote, Work from USA (20 days ago)
Fortier PR Seeks Senior-Level Account Executive to Rep Business Authors & Thought Leaders
More...
Levitt Foundation Communications Fellow 2023–2024
Mortimer & Mimi Levitt Foundation - Los Angeles, CA USA (26 days ago)
Position Title: Levitt Foundation Communications Fellow 2023–2024Reports to: Director of Communications and Art DirectorLocation: Echo Park, Los An...
More...
Assistant Manager, Marketing
HarperCollins Publishers - Hybrid, NY USA (26 days ago)
HarperCollins Children's Books is seeking a creative, organized, and dynamic Assistant Manager to work on title-specific early reader marketing cam...
More...
Senior Publicist
Hay House - Remote, Work from USA (29 days ago)
Senior PublicistIf you're looking for an enjoyable place to work that values your ideas, encourages your growth, rewards you for your excellence an...
More...
CRM Manager
Fox Corporation - New York, NY USA (3 months ago)
Fox Nation is looking for a digital CRM Manager to oversee customer communications for the streaming subscription service, Fox Nation. The CRM Mana...
More...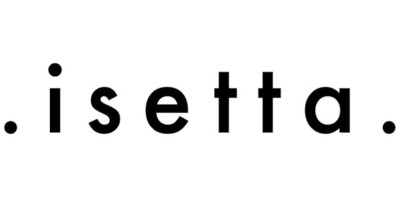 Public Relations Manager, F&B/Home/Design
Isetta Marketing Agency - The New Work Project, 97 N 10th St #2A, Brooklyn, NY 11249 (5 months ago)
Account Manager to grow and manage CPG and DTC clients with thoughtful and strategic work in media relations, brand positioning, affiliate marketing,
More...