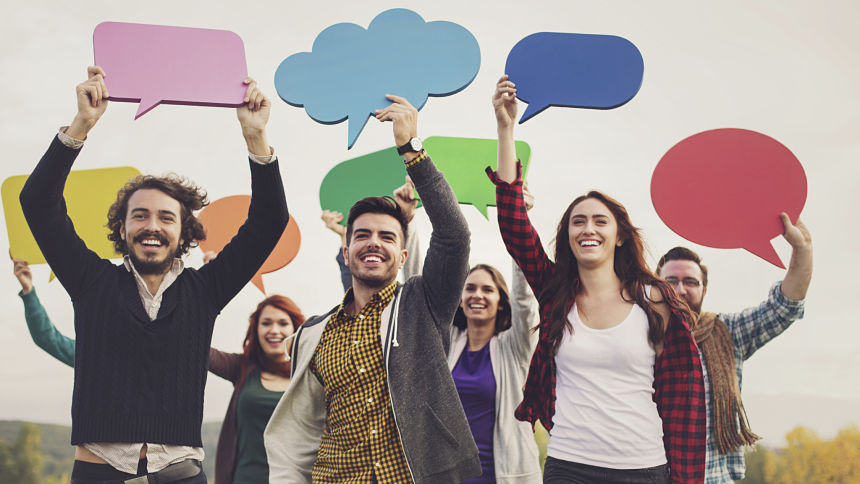 When it comes to the job search, gone are the days of applying to job listings by submitting a resume, cover letter and work samples upon request. The Internet has changed the way job seekers are found, and in order to remain competitive in your job search, it's important you don't fall behind.
With hiring managers and recruiters using Google, LinkedIn and Twitter as means of researching candidates, it's now more important than ever to be seen in the results.
"In the highly competitive ad tech and marketing job market, employers expect to see at least a minimum presence," says Mitchell Reichgut, CEO of Jun Group. "Candidates with scattershot or outdated materials will be at a disadvantage."
Digital content and marketing is the field that creates the stories told online. You need to be able to show that you not only understand these concepts but can use the latest available tools to share the story of your personal brand. If you're not able to do this, hiring managers will have a tough time seeing how you'll be able to do the same for their company.
Increase Your Visibility
If you're not the type of person who snaps, tweets and posts updates all the time, it's not the end of the world. With a few quick adjustments to your online habits, you can up your social presence in no time. Start by tackling the basics.
Update Your LinkedIn
"At the very least, candidates should have up-to-date Linkedin profiles," says Reichgut. "This has become the standard in the industry and it's table stakes for anyone looking for a competitive position."
LinkedIn makes it incredibly easy to see how complete your profile is, and will prompt you with tips to making your profile closer to its "All-Star" status. Need some help getting started? Check out this video on the basics of building your LinkedIn profile.
Want even more LinkedIn help? Our counselors can help you raise your presence with a professional LinkedIn profile edit.
Create and Share Content
Another way to up your visibility is by developing and sharing content online. As Reichgut says, "Candidates may also use blogs, updates and other social networks to enhance their overall profiles and increase their exposure."
One of the easiest ways to get started with this is to use Twitter to share articles that you find interesting—and that relate to the field. You don't have to go crazy here, but try to be consistent with your posting. Try setting a goal, such as sharing three industry-related articles a week on Twitter and Linkedin.
Don't Forget Facebook
Reichgut also says Facebook is an area job seekers should spend some time as it's "increasingly becoming a destination for recruitment and it is a platform that should be considered by candidates, especially millennials."
But don't let this overwhelm you. If you're just looking to break in, Reichgut says to start by focusing on your LinkedIn, and expand from there. "LinkedIn is the requirement," says Reichgut. "As job seekers become advanced and get familiar with other platforms, they can extend their voices to make a bigger impression."