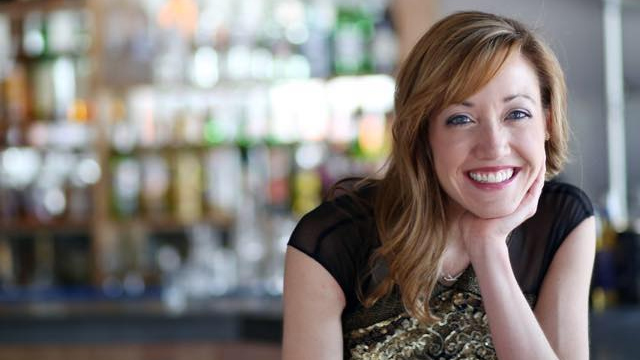 Long gone are the days when social media was used purely for entertainment purposes. Sure, there are folks who still love nothing more than to fill up their Facebook page with GIFs of dancing kittens, but more often than not, users are understanding the immense power of social media to quickly disseminate targeted messages to people around the world. This is especially true for media brands looking to capture the attention of an information-overloaded public, and for tweet-happy professionals, this means job opportunities.
As the Digital Lead of Social Media for Better Homes and Gardens Karla Walsh knows a thing or ten about effective social media management. Here are her tips for transitioning into this still-growing field and designing the career of your dreams.
Vital Stats
Name: Karla Walsh
Company: Meredith Corporation
Title: Digital Lead – Social Media, BHG.com
Years with Company: 8
Instagram: @karlaswalsh
Twitter: @karlaswalsh
Linkedin: Karla Walsh
Hometown: Bettendorf, Iowa
Current location: Des Moines, Iowa
Education: Iowa State University, BA in magazine journalism, BS in kinesiology
What were your career aspirations as a child?
For the majority of my childhood, I had no idea what "I wanted to be when I grow up." Nothing really stuck until I stumbled upon newspaper class during my junior year of high school. We watched All the President's Men and I worked on hard-hitting features—as "hard" as they could be in a suburban Iowa town—about Planned Parenthood and homelessness in our community. It was incredible to imagine lives being impacted by my words, and reporting felt so natural and almost easy since I'm an extrovert and adore hearing people's' stories. So I brainstormed relevant career opportunities from there.
How did you break into media, and how did you end up in your current role?
My career path was somewhat of an anomaly since I landed my dream job right out of college. I was lucky enough to score an internship through the American Society of Magazine Editors (ASME) the summer before my senior year at Iowa State University.
My dream occupation, that offered a fusion of writing and wellness, was working at FITNESS Magazine. After lots of hustling, I was lucky enough to spend the summer in New York City working with the brand that I personally lived, ate and breathed.
I kept in touch with the editors after I went back for my final year of school, and when a full-time position opened up the following spring, I was offered a job as an editorial assistant. I moved to the city soon after graduation and quickly realized that while I LOVED the job and my co-workers, New York would never feel like home.
I soaked up every moment for two years, then decided to move back to Iowa to work for the same company, Meredith Corporation, in a different capacity. That's when I really jumped feet-first into the social media field, and I have since moved up and around in the digital media department, eventually landing at our flagship brand, Better Homes and Gardens, last December.
Briefly describe your day-to-day responsibilities.
Social media strategy and programming (Facebook Live production, general copywriting/posting, analytics research) 

Project management for our sponsored digital programs

Event planning

Influencer outreach
What inspired you to go after this role?
I was asked to step into this role after leading the growth and modernization of Recipe.com and the web presences of our other ancillary food brands the year prior. After working at Meredith for eight years, Better Homes and Gardens always seemed like the pinnacle. Taking on a role with this long-standing brand, and in the constantly growing digital arena, has been incredibly exciting.
What about your job gets you excited to jump out of bed every morning?
The creativity involved means that no two days are the same. That's an exhilarating feeling! I'm constantly inspired and pushed forward by my co-workers on the brand, and we all have the same goal: To inspire our audience to live a more colorful life.
What are the biggest challenges you face?
Our goal is to always provide readers ways to live more stylishly, deliciously and happily. We're on a constant quest to keep tabs on how to deliver these ideas—and what ideas to actually share—to make this a reality. There's no hard and fast formula, and since our fan base grows and changes on a daily basis, this is constantly a moving target.
I'm also keenly aware that Better Homes and Gardens is, to most people who haven't picked up a copy or checked out BHG.com recently, "my mom's magazine." How can we reach new and younger fans and show them that we are here for them, too, while still providing service to fans who have read the magazine for decades? This is a constant consideration, and I feel like social media allows us to reach a younger and more diverse audience.
How do you stay on top of social media trends?
Besides following competitors, brands for millennials and brands that personally interest me on social media, I dig through a lot of data and recommendations in tools from vendors that we have subscriptions with, including LiftMetrix and CrowdTangle.
What's the biggest misconception people have about social media management?
Everyone has a Facebook account and can share a cute puppy video. But there's a lot of data, science and planning into every post we share. We're constantly researching data, industry trends and algorithms to offer the best content at the optimal time and in the most effective way.
What's the one piece of advice you would give to someone looking to break into this field?
Make sure that you're building your personal brand in a strong way on your social networks. Of course, this means being professional and positive, but it also means being true to yourself. When co-workers and new personal connections meet me in real life after following me on Instagram or friending me on Facebook and they say that I'm exactly the same IRL, that means the world. #branding #doyou
Mentors are really important in the media industry. What tips do you have for readers who are seeking a mentor now?
Reach out and ask for a time that's good for your mentor. Give them several time slots when you're free and be flexible with his or her schedule.

Come prepared with questions to make the most of the time

.

Turn off your cell phone and

 

listen. 

Talk mostly about work, but consider discussions about work-life balance, extracurriculars and more. This gives you a real picture of how business and life work hand-in-hand—plus it makes you both feel more human and offers chances for real connections.

A good last question: "Is there anything I can help YOU with?" Your mentor might be able to learn something from you too, and it's incredible when informational interviews can be a mutually beneficial experience.

Follow up with a thank you

 note. 

I'm a huge advocate of all things snail mail. It's such a lovely personal touc

h.
What are the three most important lessons you've learned from your overall career path thus far?
Good things come to those who hustle.
It's a bit of a cliche, but dress for the position you want to have. When I walk into a room of executives and am confident in my appearance, it's much easier to focus on the task at hand.
Set your mind on finding a way to get paid for the things you enjoy doing in your free time. For me, that was initially fitness. Then I developed a passion for food/wine and parlayed that into a food editor role, 

and a side position as a restaurant reviewer for our state's largest newspaper

. 

When you have several "pinch me…is this real

?

" moments each week doing something you get paid to do, you know you're in a good place.
What are you reading and/or watching right now?
I can't miss an episode of "Carpool Karaoke" and am finally catching up on the amazingness that is Parks and Recreation. I'm pretty sure that Leslie Knope is my spirit animal. Of course, I read dozens of magazines on a monthly basis. NPR.org is my go-to for all things current events, and I'm about to begin the novel The Goldfinch by Donna Tartt.