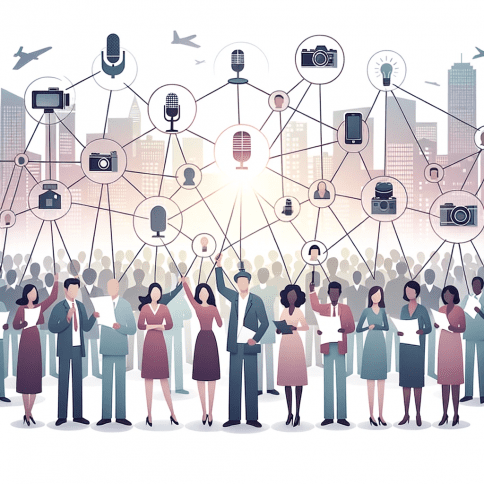 Overview
We get it — non-profit organizations in the media industry often operate on tight budgets. That shouldn't mean you must compromise on finding the best talent to drive your mission forward. Mediabistro is excited to introduce a program designed specifically for non-profit associations in the publishing and broadcasting sectors. Our Free Job Postings initiative allows you to advertise your open positions at zero cost.
Program Features
Zero-Cost Job Listings
Your job listings will appear on Mediabistro free of charge, putting them in front of our extensive network of qualified media professionals.
How to Get Started
Eligibility: This program is available exclusively to non-profit associations operating in the media industry, focusing on publishing and broadcasting.
Verification: Email us at partners@mediabistro.com with proof of your non-profit status and a brief description of your organization.
Onboarding: Once approved, we'll guide you through listing your job postings quickly and easily.
Post and Promote: Your job listings go live, and we promote them through our channels.
Why Choose Mediabistro?
We are committed to enriching the media landscape by facilitating connections between organizations and media professionals. Our platform is trusted by some of the biggest names in the industry and used by thousands of job seekers daily.
Questions?
For any inquiries, clarification, or to get the ball rolling, please don't hesitate to email us at partners@mediabistro.com.
---
Jump on this opportunity to find top-notch talent without the financial strain. Let's make an impact together!
---
Terms & Conditions
This program is available for a limited time and exclusively to select non-profit associations in the media industry, specifically in publishing and broadcasting. Mediabistro reserves the right to review, approve, or decline participation in the Free Job Postings program based on various criteria, including but not limited to organizational mission, impact, and alignment with our platform objectives.
Eligibility: Not all organizations may qualify for the Free Job Postings program. Eligibility will be determined after the verification process.
Duration: The offer period for this program may be subject to change at Mediabistro's discretion.
Limitations: The number of free job postings per organization may be capped. Additional postings beyond this limit will be charged at our regular rates.
Content: Job postings must adhere to Mediabistro's content policies. We reserve the right to edit or remove listings that violate these guidelines.
For complete details and to address any questions or concerns, please get in touch with us at partners@mediabistro.com.
---
By participating in this program, you agree to abide by these terms and conditions. We look forward to partnering with you to help you find the talent you need cost-free.