What does it take to be a Graphic Designer? Browse our latest jobs for Graphic Designers from top media and creative employers. Learn more about the requirements and responsibilities of a Graphic Design job.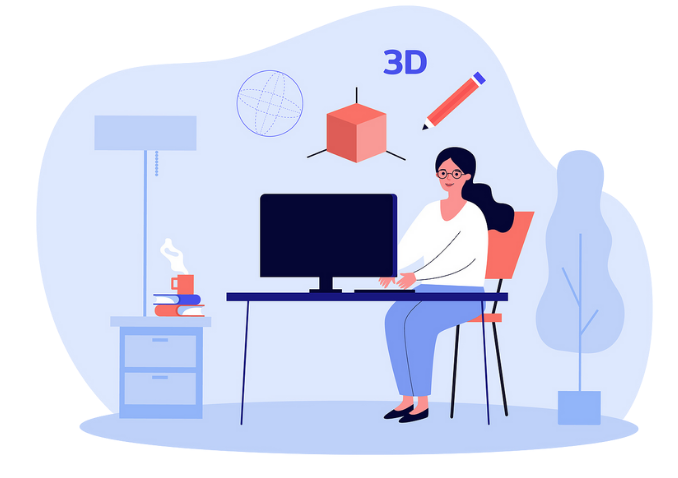 What does a Graphic Designer do?
In a broad sense, a Graphic Designer is responsible for creating visuals for a company.
This can include designing:
website layout
ads
brochures
magazines
corporate logos
reports
The goal of a Graphic Designer is generally to captivate an audience with aesthetically-pleasing visuals that are in line with the company's brand. Their job is to visually communicate with both the employees of the company along with clients or potential clients. They can be found across industries and can work on a variety of products depending on the company. With that being said, some may specialize in particular fields such as illustration, digital design, branding, or advertising.
What are the responsibilities of a Graphic Designer? 
A Graphic Designer's responsibilities include creating visuals for the company. The content that Graphic Designers create is used to reach current and potential customers while carrying out the brand identity of the company. They typically work with the marketing team or copywriters to make sure their messaging is cohesive and that their work aligns with the brand messaging and tone. The Graphic Designer also may be the point person for widely-used company graphics such as the logo. They are the authority on elements such as the colors and fonts for the company and oversee the creative process for all of the company's visual elements.
What are the requirements to become a Graphic Designer? 
Most graphic design jobs require a Bachelor's degree in graphic design or a similar field. They also require experience in graphic design software. However, if you're looking for a graphic design job and don't have a degree in it, don't worry. Many new companies will solely use one's portfolio as an indicator of their qualifications for the job. One who is seeking a graphic design job also must be able to have a sense of brand identity and should be able to make choices that reflect the company's visual narrative. For graphic design jobs, it's all about the visuals.