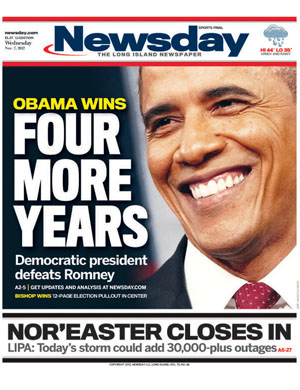 Welcome to Pitches That Worked, a new feature for AG members that takes an actual query letter that landed its writer an assignment, and breaks down just what made it successful. 
In our second installment, we illustrate (with numbered, hyperlinked comments) how freelancer Alan Krawitz's laser-sharp pitch led to a string of 70+ Newsday assignments over five years, even though the story he proposed in the original query shown here had already been assigned!
What the Writer Did
Alan Krawitz: "While [this] pitch didn't result in that particular piece being assigned, since a staff writer was already researching the story, it served to open a dialogue with Regina Holmes, then editor of Newsday's Queens Neighborhoods section. I followed up that pitch with a story about pollution in Jamaica Bay and that became my very first story for NY Newsday.
"I think, basically, the pitch demonstrated to Regina that I was capable and qualified to handle future assignments for the paper. Specifically, even though she didn't go with this particular story idea, she thought it was solid and appropriate for the Queens Neighborhoods section. She also liked the way the pitch was written using a compelling lead, backed by just enough facts and details (so as not to give away too much of your story).
"Further, she said that establishing my credibility was important as well. Even though my experience was mainly with local newspapers at the time, I established myself as uniquely qualified to write the story. These credentials included my status as a resident of Queens, familiarity with the subject matter (graffiti), as well as clearly identifying sources within the police dept. and the community.
In short, by delivering an on-target, well-written pitch; I was able to make the editor very receptive to future pitches, and that is what led to my standing relationship with the paper. Today, I still write for Newsday, among many other local and regional publications and Web sites."
The Pitch
Ms. Diane Davis, Assistant City Editor
Newsday
80-02 Kew Gardens Road, 4th Floor
Kew Gardens, NY 11415-3600
Re: Queens NeighborhoodsDear Ms. Davis:For years (1), graffiti vandals have been identifying themselves to each other by signing their "work" with a tag or street signature, on the sides of walls, storefronts, trains, bus shelters and even portable toilets throughout Queens. (2)Now, thanks to a computer database and some tech-savvy police officers (3), graffiti vandals are receiving another type of recognition — this time, from the New York City Police Department.The recent arrest of Mario Nardello (4), an 18-year-old graffiti vandal from Douglaston Manor, is a good illustration of how police are now "tagging" the "taggers." By storing graffiti vandals' tags in a central computer, police can more easily track and ultimately apprehend some of the borough's busiest graffiti vandals. (5)Ms. Davis, I'd like to write this story on how the NYPD is using computers to combat graffiti vandalism for Newsday's Queens Neighborhoods section (6). Former Newsday reporter (7) Nathan Jackson suggested I contact you, as did Bryan Virasami, whom I met while covering a recent civic association meeting in Middle Village for the Queens Ledger. (8)In 700-800 words, I can fully develop this story tapping neighborhood activists (9) like the Glendale Civilian Observation Patrol (GCOP claims using this method before the NYPD), Tony Avella's North Shore Anti-Graffiti Volunteers and key activists from both the Juniper Park Civic Association and the Jackson Heights Beautification Association.Covered points can include (10) the specifics of the d-base tracking system such as number of vandals monitored/arrested, the monetary cost of graffiti (11), how the NYPD works in tandem with community activists to foil graffiti vandals, as well as other ways the department uses technology to fight graffiti. Quoted sources could include (12) officers from the NYPD's Anti-Graffiti/Vandalism Unit, computer experts from the department's Technology Section and city officials from the Mayor's Anti-Graffiti Task Force. (13)

My qualifications to write this story include several years of community journalism experience for both the Queens Ledger and Queens Chronicle (14) weekly newspapers as well as my status as a six-year resident of Queens who is well-acquainted with graffiti. (15)

I've enclosed a copy of my resume and several clips from both the Queens Ledger and the Queens Chronicle. Also included are a few letters to the editor from Newsday (16), just to give you a better idea of my writing style. Ms. Davis, I look forward to speaking with you soon regarding my story idea. Thanks very much for your time and attention.

Sincerely,
Alan J. Krawitz
Key Components of the Pitch
(1) Right off the bat, the pitch's writer makes clear that what he's addressing is an ongoing issue, creating a need for his story. Back to pitch
(2) Naming the multiple locations where graffiti shows up in Queens shows the problem is widespread, also helping to establish the need for his story. Back to pitch
(3) Writer brings his idea into the present, describing newly introduced and cutting-edge efforts to thwart the problem he's identified. Back to pitch
(4) Citing a specific example by name puts a face on the story for an editor, also showing the writer's done some research to back his idea. Back to pitch
(5) Emphasizing the story's local provenance, as well as the crime aspect, is a hook sure to resonate with a city-centric paper like Newsday. Back to pitch
(6) Targeting the Queens Neighborhood section is an obvious slam-dunk for a piece so specific to the borough. Back to pitch
(7) The writer savvily mentions an implicit institutional endorsement, since one of Newsday's own steered him to the editor he first contacted there. Back to pitch
(8) By referencing the Queens community board meeting where he met another person who suggested he query this pitch's recipient, the writer shows he is steeped in his subject by mentioning that he was there on a Queens-related assignment for a rival outlet. Back to pitch
(9) Naming his word count, the writer cites a length customary for the section he's pitching, while also indicating that he can bring the community angle into focus by interviewing area activists. Back to pitch
(10) The writer addresses the essential components of his proposed story, briefly explaining what the piece would cover. Back to pitch
(11) A financial aspect in any story is often enticing to editors, since issues of money and economic repercussions lend urgency to most ideas or issues. Back to pitch
(12) Naming those whom the writer might quote is crucial, especially when those sources are institutional or part of extremely bureaucratic organizations, such as law enforcement. Back to pitch
(13) The number and range of officials the writer can draw upon ensures that his proposed piece will cover both sides of the issue he plans to address, bringing in the perspective of activists with civilians' interests at the fore, and the institutional, legal and official parties on the other side who seek to manage the graffiti problem across the entire urban area. Back to pitch
(14) Clips from competing Queens newspapers indicate that the writer has successfully delivered publication-worthy pieces on topics relating to what he proposes with this query. Back to pitch
(15) The pitch's writer has a personal stake in the piece, along with firsthand knowledge of the situation and the familiarity with the neighborhood that comes with being a longtime resident. Back to pitch
(16) Including writing he's done for Newsday's letters to the editor section shows that the writer is familiar with the paper, and extremely invested in what he reads in it. Back to pitch