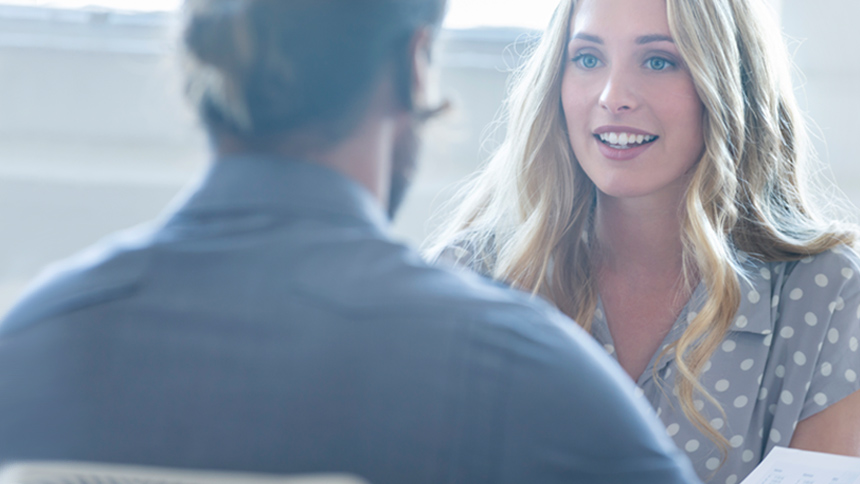 After you've skillfully answered all the interviewer's questions and knocked your personal pitch out of the park, the hiring manager will inevitably ask you, "So, what questions do you have for me?"
Here, three hiring managers reveal the top questions that will likely boost your chances of landing the job.
What to Ask to Impress

To ace your interview, confidence is key. But Michele Gorman, managing director of talent development agency Leveraged Potential, says that to truly impress your hiring manager, there are three other essentials you need to bring to the table: stories that show your achievements, passion for what the company is doing and quantifiable, data-driven results.
Use this trinity to form the questions you ask as well as your own answers:
Be direct to get the inside scoop. If you have several rounds of interviews (or are interviewing with a few different people), Gorman says, "Ask each person who interviews you 'What do you love about this job and what keeps you up at night?' If everyone answers with similar themes, you can extract good cultural inferences."
Also try: "What is most important to you in this role?" or "Why is this position open?"
Demonstrate that you've done your research. According to Leah Ciappenelli, HR director at PR agency SHIFT Communications, you can do this by asking probing questions about current company leaders and projects.
Try: "I saw that you just won an award for X. Is that an area you're expanding in right now?" or "I read about Y in The Times. Could you tell me more about how the team executed that project?"
Present your questions as if you're starting the role. "If you act as if you are already joining the team and planning out how you will begin to be impactful, the manager will also start to see you in this light," Ray Massery, a creative recruiter at Paladin, a media-industry staffing company, shares.
Try: "What is the most important or most immediate task that needs to be tackled?" or "What could I do in this role that would be most beneficial to you and the team?"
What to Ask About Money
Some companies are upfront about the offered salary while others are close-lipped about it. Even though everyone involved in hiring knows the money is a large part of the reason you're there, it's still considered taboo to talk moola too soon.
To avoid tanking your chances of being seriously considered for the job, do your market research on Glassdoor, Salary and Payscale and ask your network about a reasonable range you could expect to be offered, advises Gorman.
Be broad. If at some point during the recruiting process, you're asked to provide a salary preference, Gorman says giving a range like "mid five figures" or "40 to 60K" is your best negotiating tactic.
Pay attention to details. Small things hidden in the job description, like titles (e.g. "editorial assistant" versus "assistant editor") and management-level responsibilities can bump your salary to another level—or give you the ability to feel out a salary and negotiate it at a later date.
Play the game. As Gorman likes to say, "He who shows his salary card first loses." Bide your time if you can, and if you're itching to ask the interviewer to show you the money, bite your tongue.
Chances are, the question will be turned around on you, and then you'll have to show your hand. But keep in mind that you're also gauging whether the job is a fit for you, so if the money (or any other aspect of the job, for that matter) is undesirable, your move can just as easily be to walk away.
Hone your interview skills with a mock interview. In a one-on-one session with a career coach, learn how to talk about your work history and answer tough questions, anxiety free.