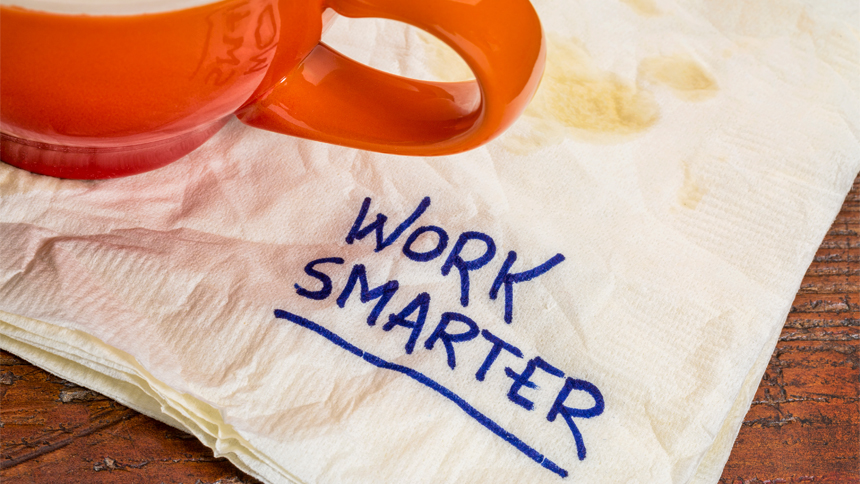 Spring hiring is continuing to pick up; luckily for you, job seeker, there's plenty of new career advice coverage to go with it. Here are some of our favorite picks.
1. Want to succeed? Let go of your fear of failure.
Along the road to success, you're bound to fail. Why you failed isn't important; what matters is how you got back up, shook it off and learned from the experience. If your job search or stalled career is making you feel like putting a big F on your forehead, check out this failure-friendly read from Oprah.com.
2. Not looking for a new job? Keep checking the job boards anyway.
If you want to boost your professional value and build a better career—and who doesn't?—it's smart to keep an eye on job boards. Looking at jobs in your field helps you better identify new skills needed to fill those roles. LifeHacker outlines the eye-opening reasoning behind eyeing the want ads, even when you're happy at work.
3. Job seekers: You now have permission to break old-fashioned job search rules.
Cover letters are no longer "Dear Mr. Smith"; now it's "Dear Paul." You no longer have to go into an interview attempting to make yourself better than the other candidates you've never even met. And—best of all—you don't have to apply only through an applicant tracking system. Forbes has the lowdown on all the job-search rules you're free to break now.
4. To move forward in your career, it may be best to look back…to a former boss.
Seeking out a previous employer might just help land you your next gig. CareerRealism says a previous boss knows your work style, may know of other companies hiring and can act as a reference.
5. Want that new job? Here are 10 things not to do at the interview.
That one-on-one with your future boss is full of promise—and fraught with potential faux pas. Psychology Weekly has the skinny on what to avoid at an interview, from talking too much, talking too informally, fudging your resume, leaving your phone on and more.
6. You only have ten seconds to garner the attention of important people. Here's how to make 'em count.
Before attending your next professional event, take in the advice from this Entrepreneur how-to: The secret is remembering the mnemonic EPIC: eye contact, positioning, intensity and charisma.  
7. Worried you're the most boring person at the networking event? No fear: There are ways to turn it around.
Ditch the small talk and the regurgitation of your resume. When it comes to meeting people and making an impression, the best piece of advice is also the simplest, according to this tip-sheet from Fortune: Tap into your passion and gush about that.
8. This emerging field may be marketing's next frontier—and key to your next job.
Experiential marketing is nothing new, but new technologies are changing the game. And adding jobs in areas like experiential event management and augmented reality. Read all about it—no special headgear required—in this Mashable article exploring new career paths.
9. If you're playing the 'should I stay or should I go' game with your job, then you need to ask yourself a few important questions.
You can gain some clarity on whether it's time to double down or cash in your chips at your current job. If you're contemplating a change, don't make a move without asking yourself these five questions from US News Money.
10. Looking for a job when you have a job can be tricky. Here's how to proceed with caution.
Employ a few strategic moves—like planning vacation days in advance and scheduling your interviews during that time—to make juggling a job search while you're still employed feel less like…juggling. The 5 O'Clock Club has tips on looking for a job when you have a job, carefully and with tact.
11. Bad news: Your competitors are gaining momentum in their job search by optimizing their online presences. But there's good news, too: You can catch up.
Job seekers even savvier than you are taking advantage of social media, using it to network, share relevant industry news and share work samples. Want to get ahead of the competition? Read these 10 tips from Career Girl Daily on optimizing your online presence to power your job search.
12. A bonus employers: Stop saying 'it's not personal'. Because, even in business, it is.
Phrases like "It's not personal," or, "Don't take it personally" are terrible work advice, according to this Harvard Business Review article. The upshot: When managers tell employees "not to take it personally," the result is a dehumanized, depersonalized and disengaged workforce.