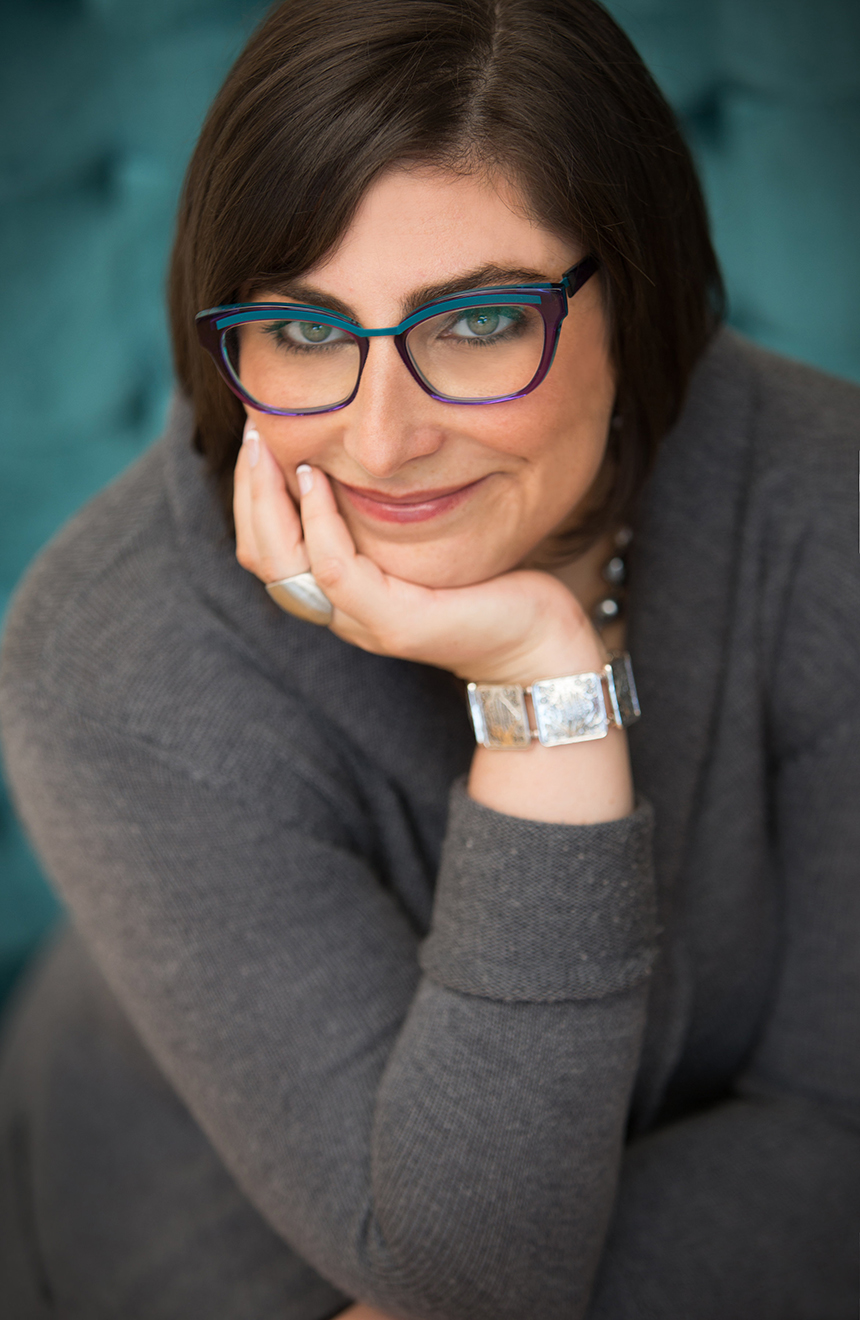 When you find something you love to do you should just go for it…or at least that's what Karine Bengualid did.
Starting off her career in media as an intern—under renowned publicist Howard Bragman in Hollywood—followed by a number of in-house PR/Marketing jobs, Bengualid's love for writing turned into a full-fledged career after a chance request by a friend.
Bengualid is now sharing her passion for writing and industry insight with Mediabistro as a guest instructor for online training course B2B Copywriting.
Vital Stats
Name: Karine Bengualid
Company: Brought to you by the letter K (self-employed)
Title: Chief Copywriter
How long have you been working in this field: Started freelancing in November 2014, started company (brand) in June 2015.
Hometown/where are you from? Born in Montreal, Quebec, until I was 9 y.o. Lived in Toronto, Ontario, until October 2014.
Present hometown/where do you live and work? Vancouver, British Columbia, Canada
Education
College: York University (Toronto) and Seneca College
Major: York University: B.Sc. major in animal biology
Seneca College: Corporate Communications diploma
York University: B.A. Film and creative arts
Social Info
Instagram: @karine.theletterk
Twitter: @karineben
LinkedIn: Karine Bengualid
What was your first real job? How did you get it?
My first job in PR/Marketing/Communications: I snagged an internship at Bragman Nyman Cafarelli PR in Beverly Hills. I landed it through cold-calling and faxing my résumé to death. I worked in the 'special events' department handling media relations for red carpet events. Some pretty awesome events we worked included Premiere Women in Hollywood Luncheon, 25th-anniversary Paramount DVD releases of Grease, Urban Cowboy, and Footloose, one-night-only reading of The World of Nick Adams (Hemingway) with 12+ A-list celebrities…What a ride!
Please describe what you do in your job in 1-3 sentences.
I like to say I'm a storyteller. I provide content strategy and write copy (blogs, social media, newsletters, etc.) to help establish them as industry experts and help keep them relevant online. I also help aspiring writers with their non-fiction books (either ghostwriting or editing their book).
Is this where you always thought you'd end up? Or has your career been a wild ride of curveballs and left turns?
Loaded question. Originally, I wanted to be a doctor (hence the science degree in biology). But yada yada yada, I discovered communications and PR, found that I always loved writing and planning events, and basically 'marketing' everything.
Did I ever think I'd be an entrepreneur? Never in a million years.
What inspired you to break into this role?
I always loved writing. And I was always good at it. In my in-house marketing jobs, I always ended up being the brand writer. One day I got a request to help with writing for a friend, and I accepted. I had just moved to Vancouver and wasn't working yet, so the extra money was welcome. I discovered I loved doing ONLY the writing and I loved not going into an office to do it. I was hooked!
What about your job gets you excited to jump out of bed every morning? What makes you want to hide under the sheets?
I love what I do because I get to learn about a variety of different industries and it keeps me on my toes. I also love working with different clients too—keeps it fun and exciting since everyone needs something different.
But I never make time to do administrative tasks and definitely cower when I think about looking for new clients. Sales…Yuk!
How do you stay on top of trends in your field?
Social media, newsletters, workshops, etc. Everything digital is always evolving so sometimes it's hard to keep track.
What do you want to get better at/skills you want to develop and why?
SEO, because it's always evolving and changing.
The algorithms are always being rewritten to knock the black hat hacks off their game. Just when you think you've figured it out, BOOM!
Google does it again. Thanks Google!
What leaders or companies in your field do you follow? What do you like about them?
Copyblogger–it's all about copy and content, and is a good read.
Hubspot–for all things marketing and CRM. Lots of great analytics, trends insights and general state-of-the-(marketing)-union type stuff. It's a must for anyone in marketing (and sales).
What's the biggest misconception people have about this field/role?
I find when I say I'm a copywriter I get one of two responses: The first is overwhelmingly people think I mean "copyright" (the legal stuff) so I like to clarify that I'm a "Copywriter with a 'W'". The other is people assume I write fiction. But I don't. Sadly.
But the question I get asked a lot (from potential clients) that I actually enjoy is "How can you write about an industry you know nothing about?" The simple answer is I learn about the industry. That's my job. Just like when you hire someone from a different industry to come work for you, they might not know about your industry, but it's part of the job to learn. Same goes for freelancers; except our learning curve is cut very very short.
What's the one piece of advice you would give to someone looking to break into this field?
Start first. Learn later, or learn as you go.
Don't try to use fancy-schmancy words to make yourself 'sound' smarter, just use clear language.
Have fun!
Why did you choose to become a Mediabistro instructor and why do you think it's important for people to learn B2B Copywriting?
When the opportunity came up, it sounded super fun to be able to teach others what I know and do. And I love that Mediabistro makes these courses so affordable for people, there's really no excuse NOT to learn new skills or ameliorate your current skillset. So even if you're not getting this covered by your employer (or if you're a freelancer like myself), these types of courses are a great way to beef up your expertise.
What tips do you have for students taking your course?
Try to apply the learnings of the course to real life. If you are currently working for a company, use that brand for the assignments and to see how the material applies. But even if you're not, try using brands that already exist—this will make it more realistic and help you to better understand the material.
Have fun with it. Copywriting is creative, and nowadays, there's no excuse not to have fun, even when it comes to B2B.
What are you reading and/or watching right now?
I do a lot of reading as it is for work with all the research and even my own writing, so in my spare time I like to watch mind-numbing TV and movies. The Amazing Race and The Amazing Race Canada—I like to think about what challenges I could do and which ones would eliminate me automatically (which is most of them). I love Gotham, Homeland, American Horror Story, Riverdale, Speechless, The Mick, Trial & Error. I was really disappointed they cancelled Scream Queens.
Check out Karine's new course B2B Copywriting, now available for just $20 during our Summer Skills Camp Sale!