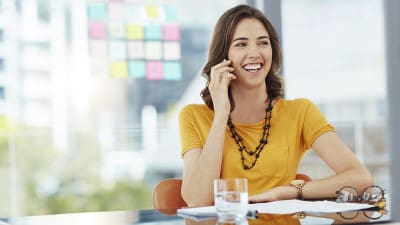 You're a strategic thinker, collaborative leader and gifted storyteller and writer.
And you've already been working in public relations for a few years, or you're a journalist thinking of making the switch to PR.
Is a PR director position for you? Check out what a few PR pros have to say about the job and then start writing the next chapter of your career.
What exactly does a PR director do?
A PR director conceptualizes and implements strategic public relations initiatives for clients. The gig involves keeping several balls in the air, including building relationships with key media, coordinating interviews and photo shoots, serving as a formal spokesperson, and writing talking points, crisis communications, speeches, press kits and more.
"Lots of my days are spent writing press releases, media alerts, blogs and more," says Janel Noblin, director of public relations at GEM Advertising in New Haven, Connecticut. Other daily duties include researching clients, their competitors and media outlets, as well as monitoring the news for trends and analyzing the results of PR campaigns.
As director of publicity at Best Seller Publishing in Pasadena, California, Michelle Sandoval manages publicists, media relationships and marketing staff to ensure the needs of her clients are being met. "I also work closely with our sales team and project managers to develop unique publicity strategies catered to each specific client to make sure they get the most of their campaign," she says.
What skills are required?
It's vital to have speaking and writing skills that are strong—think Popeye after he eats his spinach. "PR is all about storytelling and being persuasive," says Noblin, "and none of this is possible if you can't communicate well."
"You need to be a people person and able to talk to anyone," says Samantha Martin, director of public relations at needls, a tech startup based in Toronto. "This job is all about creating and maintaining relationships with people."
You also need tough skin. When you're pitching media, you may hear "no" 1,000 times before hearing your first "yes," says Martin, so don't take it personally. In the words of Taylor Swift, "shake it off."
How important are digital skills?
If you're thinking about relying on your interns to navigate the digital realm for you, think again. "Traditional media is slowly becoming less relevant, and if a PR director does not keep up with the digital trends, [she] will be left behind," says Sandoval.
Martin agrees: "I haven't seen one job posting in the last five years that hasn't required candidates to have digital media skills."
Who is a PR director's boss?
You'll probably report to a VP of communications and/or marketing.
What jobs are similar to this one?
PR manager and director of marketing share some similarities.  
What do I need to get ahead in this position?
Things change in this biz, sometimes at a moment's notice, so you have to be able to pivot and roll with the punches, says Martin. Of course, you'll be most successful if you're passionate about what you do and interested in the industry you work in, she adds.
How can I get my foot in the door?
A degree in English or marketing will help but isn't always necessary. Internships usually are. Say yes to all industry opportunities that come your way to gain experience, says Martin, who also advises finding a mentor. Gaining insight from—and forging a relationship with—an industry insider is invaluable.