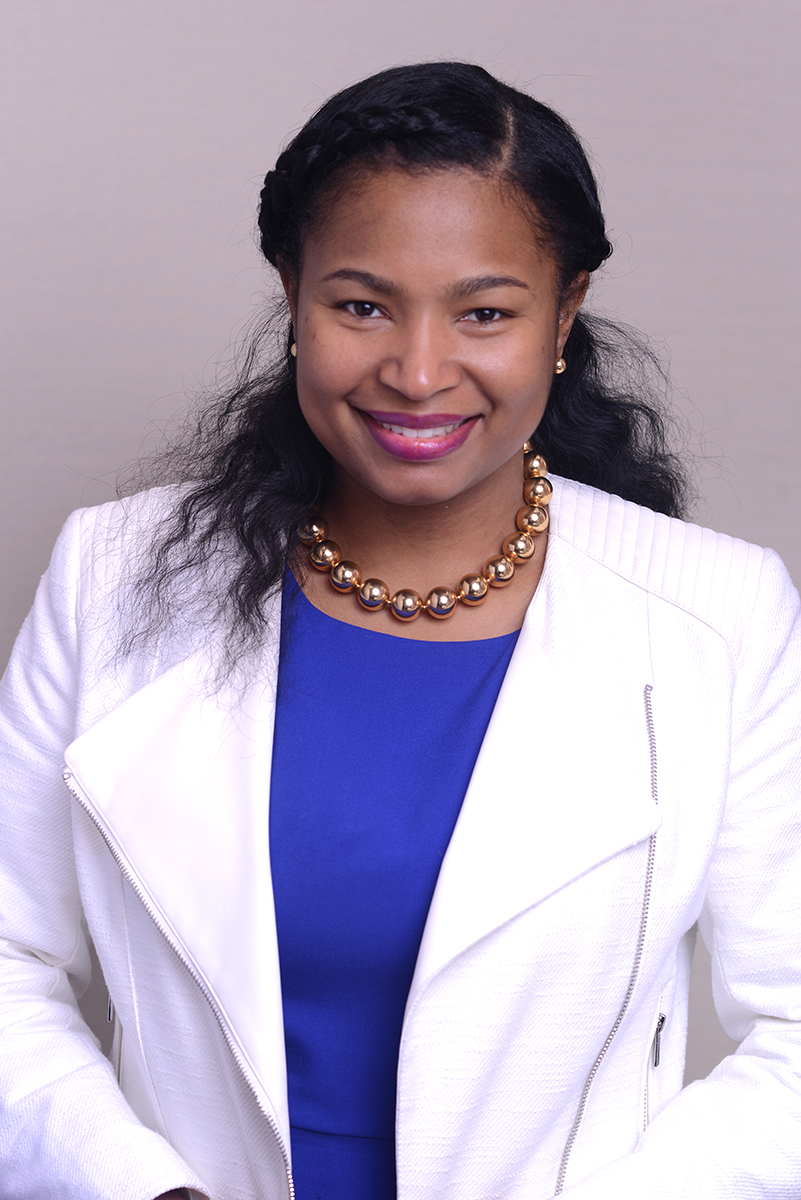 Tens of thousands of people move to Los Angeles every year, and thanks to the allure of red carpets and flashing lights, it's safe to say that many of those Cali imports have their sights set on Hollywood. Angela McCrae was one of those people eight years ago when—after starting her career on the east coast in radio broadcasting, then moving to television audio engineering and ultimately launching her own production company—she packed up everything and journeyed west.
While McCrae's side endeavors fulfill her creative yearnings (she recently screened her first short film, #WhereIsBeauty, which follows a young woman as she deals with the pressures of social media in search of her true identity), it is her day job as Creative Content Protection Coordinator at NBCUniversal that provides her with the wisdom needed to navigate the LA scene with confidence and power. Here, she discusses those key lessons learned, while also providing tips for other entertainment industry wannabes.
Name: Angela McCrae
Title: Content Protection Coordinator/Co-hub leader, Young Professionals Network @NBCUniversal (SoCal)
Company: NBCUniversal
Years with Company: 5.5 years
Hometown: Hyattsville, MD
Currently lives: Los Angeles, CA
Instagram: @angelamccrae
Twitter: @angelamccrae01
Linkedin: https://www.linkedin.com/in/angelamccrae
Education:  Morgan State University—Broadcast Journalism/Television Production 
How did you end up in your current role?
My background is in broadcast news. I started out at the radio station on campus at Morgan State University, and I was an assistant news intern and able to do news stories live on air. Then I got the opportunity to intern at a local television station, and that was a great experience for me, because it opened my eyes to television. I became the full-time audio engineer for the morning news show, and I was the first audio mixer for that show. I helped design the sound—we used to do a lot of innovative stuff, partnering with the radio station and doing live [music] sets, which was really unheard of at the time.
From there, I started my own production company, and it got me into this creative space, where instead of me just being the operator or technician for live news, I was now able to create my own content. I was doing marketing videos and local commercial spots, which also afforded me a lot of relationships in the DC and the Baltimore area. I was still also balancing freelance audio mixing when an opportunity to go to LA came up. It was an entry-level video and coding job, so it was pretty much right at the helm of digital media. The only problem was that it paid just $16 an hour. But I took a chance and because the job was only three days a week, I was also able to continue doing some of the work I had lined up on the east coast. So I was bi-coastal for the first year and a half.
Eventually, though, that ended. Then an opportunity at NBC opened up; I got an opportunity to work here, and I've been here ever since.
What are your day-to-day responsibilities?
I work in creative content protection, so my day-to-day is very much on the corporate side of things. I deal with managing budgets, office management facilities, research, event planning, vendor relations and accounts receivable.
How has your job at NBC helped you as you pursue other career ventures in film production?
Since I've been at NBC, I've grown professionally. This is what I needed—the corporate environment to help me hone my business skills and understand professionalism and communication style. And being in this coordinator role and being able to interface with EVPs from all the different business units gives me a bird's-eye view of how this company is structured. I've also learned how to be gracious in dealing with executives and be comfortable speaking in that space.
In my first job, when I had to ask for a raise, it did not go well and I ended up quitting. Sometimes, when you go into a situation and you don't have your structured messaging in place, people see it. Some people who aren't good people just want to break you down, but when you go to them with the confidence to look at them in their eye, and you speak on their level—even if you're not on their level—they respect you. And that's what this position has given me. My confidence has grown so much, and being able to change my mentality about circumstances and not take things personally is growth for me.
The LA entertainment scene is notoriously difficult to crack. What advice do you have for people who don't currently live on the west coast but still want to break in?
If you're looking to break into the film industry, remember that people are shooting films with their cell phones. I've seen kids shoot something, edit it and even add music in 15 minutes for a 30-second video. So there's no excuse. If you have a passion; if you have a dream, just do it. Just strategize and take the first step.
The other thing is to reach out to people. There are people who reach out to me on LinkedIn all the time who aren't in LA, but they contact me and ask me for suggestions. There's a young girl who's in Atlanta—she just graduated from college, and she's trying to break into the industry. So when there are opportunities that come my way from Atlanta, I forward them to her, because I know she's there, and I know she's passionate.
Another thing that I tell people to do is to have informational interviews with people in the industry. Structure them so it's more of a learning opportunity so you can learn about what that person does, the challenges, the benefits, their story and their path. Then you can actually get inspiration and figure out if their job is something that you really want to do or not, because there are more jobs in LA than you can even imagine.
How does your job at NBC impact your non-professional life?
It has made me more cognizant of how I go about consuming my content, so I'm not going to those weird websites and weird links. It also made me realize that, as content creators, even the selfie pictures or videos that we put up of our family gatherings on Instagram or Facebook, are our content, and we need to protect that. Nowadays, people are sharing things; they're taking other people's videos and creating memes and ridiculing them. There's so much craziness that goes on.
So we have to also realize what our free rights are. What are the copyright and free use laws? How are we able to now be educated on not just the convenience of technology, but of the impact of technology on our original content and on us, as content creators? I think right now the technology companies are in a position where they have the upper hand because people aren't taking the time to really care about how these companies are monetizing their content. I think Instagram was sold for a billion dollars, and the Washington Post was sold for a quarter of a billion dollars. So how does that work? How does an institution like the Washington Post get sold for $250 million, but then an app that's only been around for a few years, that was started by only eight people, sells for over a billion dollars? And it's on the back of other people's content that's not even given any type of compensation.