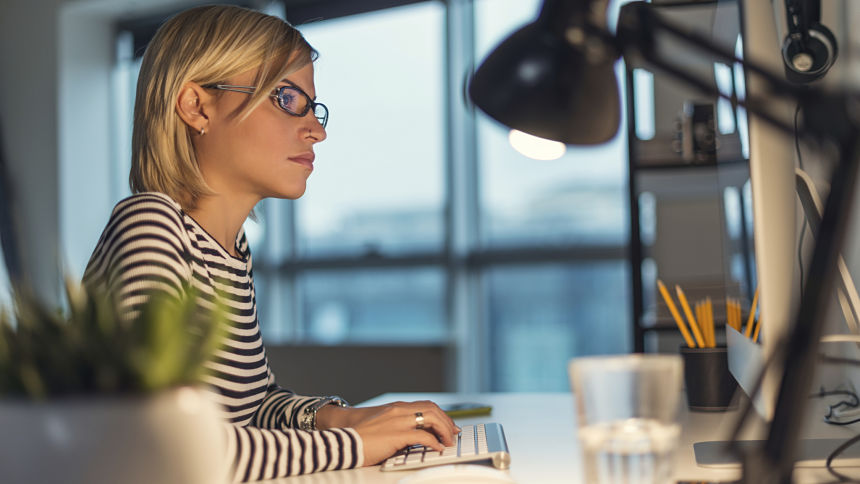 With summer coming to an end, and the job market beginning to pick back up, it's officially time to kick your job search—and plans for killing it at work—back into high gear. Learning a new skill can help you do both, as you'll demonstrate you're invested in the field and can bring fresh ideas to the table.
So take a look at these courses and sign up for one or more today. And check out the openings on our job board that call for your newly minted skills.
1. Learn to Plan Successful Events
If you think you can skip over this course because you're not an event planner, then you should think again. The tools learned in event planning—managing finances, sticking to a budget, negotiating contracts, coordinating risk management—are skills that will follow you throughout your career.
One totally transferable skill you learn in this course is how to prepare for "what ifs". In media, game changers happen every day. Showing you're prepared to handle those sharp turns means a ton in the eyes of a hiring manager.
2. Lead Generation: Build Your Audience and Turn Leads into Sales
Successfully promoting a product or service always starts with the customer. So if you work in marketing—or are looking to break in—understanding how to guide your audience through the marketing funnel from prospect to sales will make you an invaluable member of the team, and a super attractive candidate.
In this course, you'll create a lead management plan based on a specific marketing goal—a great project for those looking to break into the field as it shows you've gotten hands-on with the concepts.
3. Web Analytics
Having the creative know-how to develop a campaign is one thing, but being able to understand what parts of that campaign were effective in driving traffic and increasing sales is another skill altogether. When you're able to cut through the numbers and reports to determine best actions for future projects, you'll be more capable of developing successful campaigns.
In the Web Analytics course, you'll harness the power of Google Analytics, learn to set up analytics tools, differentiate between analytics and metrics and even utilize some optimization strategies to make decisions driven by your data.
4. Project Management
Sure, this course is great if you're looking to get started in project management. But even if you're not, having an understanding of how projects are managed can help you gain a better understanding of the big picture, and can help you better manage and prioritize your own tasks.
In this comprehensive course, you'll learn all there is to know about developing timelines and budgets, identifying key phases in projects, coming up with strategies for turning around troubled projects and measuring your projects for success.
5. Intro to Copyediting
Everybody needs strong copyediting skills: Whether you're writing social media posts, copy for a campaign, proposals or even an email to a client, having a solid understanding of grammar, punctuation and spelling can help you avoid slip-ups in your prose.
And if you're specifically looking to become a copyeditor, then you shouldn't even think twice about enrolling for this course.
You'll gain the ability to identify common mistakes in writing, utilize style manuals, create your own house style guide, write super effective headlines and use the standard copyediting symbols used in the editing process.
6. Managing and Publishing Content
With almost every organization adopting some form of a content marketing strategy these days, it's a very important time to understand how to best manage and publish content. And while companies scramble to train employees on these new skills, having them already in your back pocket will make you a turnkey candidate.
This course focuses on using WordPress and Tumblr, exploring their capabilities, features and best practices in content management. One super in-demand skill you'll take away from this course is how to plan and organize an ongoing editorial calendar.