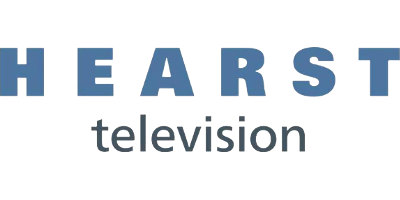 IT Manager
Hearst Television, Des Moines, IA USA
The story is yours!
Duration: Full-Time
---
Put your IT Knowledge to good work by supporting an extraordinary team at KCCI Television. Our award-winning team is recognized as Iowa's News Leader and the lead source for the latest information. Make your hard work count towards something good for your community and your team. The IT role in television is challenging and creative, but never boring. Know that your work mattered at the end of a day.
KCCIis a multi-platform local media leader. Our passionate team members serve our viewers and clients with world-class content and advertising solutions seen by thousands of consumers every day. And because we know consumers don't want to be constrained, we are driven to ensure every news story and every advertising solution will reach them wherever they are, and on whatever device they are using. As part of the global Hearst team, based in Des Moines, Iowa, our resources to serve our viewers, clients and employees are best-in-class.
KCCI employees change the world with their work. Our journalists produce award-winning content that helps consumers makes sense of their community. Our sales team delivers strategic advertising solutions to help local businesses fulfill their dreams. Our engineering team enjoys world-class technology and understands how it supports our overall mission to inform, entertain, and support our local communities. The KCCI team also cares deeply about their friends and neighbors. Every year their collective work raises thousands of dollars and awareness for local charitable causes.
IT Managers should be customer service focused, with exceptional interpersonal and communication skills, with thorough knowledge of the below items:
Network topology, switching, connectivity, and segmentation
vLAN understanding and IP Management
VMware & Virtual systems & Management
Cisco Hyperflex Virtual Systems Management & Understanding
Wireless Connectivity & usage policies – Hearst, Hearst Guest
Security Management – Cylance, SEP, etc.
MFA & Systems Access
Active Directory Management & Understanding – Quest Active Roles
WAN connectivity – circuit usage, including Supplemental
ITAM – Asset Management - Replenishment
Service Now functions and Service Catalog – ITIL Worker Interface / End User Interface
User On-Boarding and New User Setup in SNOW
Qumulo Production storage systems management & understanding
SCCM Initiatives and Windows Updates – client install and reporting
WSUS Server Update System
Rubrik Backup Systems
ENPS Systems & WEB Access – News iPads
Bit Central Production Systems
Signiant Transfer Agents
Streaming & OTT efforts – Up Link
DMZ – Publicly facing systems – Gateway Switches
ADC Automation & BOPS Switches
Software Compliance & Licensing
VPN Access – Juniper Pulse Configuration & Support
Bomgar system & support
PDQ Inventory & Deploy
VoIP
Lower priority on deploying desktops, updating software, repairing broken hardware, and other level 1 functions. Unless circumstances dictate otherwise.
A thorough knowledge, understanding, and familiarity of the essential job functions must be the primary goal within the first 90 – 180 days. An ongoing effort to gain a holistic overview of broadcast and IT systems, operations, and workflow is essential.
Qualifications Requirements:
Good analytical & technical problem-solving skills
Must be able to work under pressure in a fast-paced environment with constant deadlines
Good interpersonal and communication skills, positive attitude, team player
Ability to maintain corporate standards, policies, and procedures
May be required to be "on-call" outside of normal working hours
Education:
BS or BA in Computer Science, Information Science or Information Technology or an equivalent combination of training and real world work experience including military experience.
Microsoft, Cisco, VMWare, or other certifications are preferred
About Hearst Television
Every career with Hearst Television is like a story. How it develops, where it takes you, the milestones you reach along the way – you've got a lot to look forward to as your unique career story unfolds.
Hearst Television, a subsidiary of Hearst, owns and operates local television and radio stations serving 26 media markets across 39 states reaching over 21 million U.S. television households. Through its partnership with nearly all of the major networks, Hearst Television distributes national content over nearly 70 video channels including programming from ABC, NBC, CBS, CW, MY Net, MeTV, This TV, Estrella and more.
Hearst Television is recognized as one of the industry's premier companies. It has been honored with numerous awards for distinguished journalism and industry innovation, including the Walter Cronkite Award for political journalism, the national Edward R. Murrow Award, the DuPont-Columbia Award and the George Foster Peabody Award.