You tell us what you're looking for.
We'll tell you when those jobs are posted.
Associate Creative Director - Art
Celtic Chicago - Morton Grove, IL (about 19 hours ago)
You:Looking to take the next step in creative leadership. You want to work with smart people to make smart creative. Getting down in the weeds is a...
More...
Digital Content Designer (Remote)
Cella - N/A ... (2 days ago)
Location: RemoteJob Type: ContractCompensation Range: $42 - 46 per hourOur client, a well-known pharmaceutical company, needs a Digital Content Des...
More...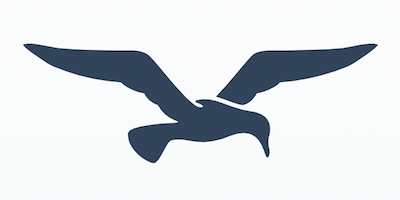 Designer/Senior Designer
HarperCollins Publishers - Remote, USA (15 days ago)
The HarperOne Group is currently seeking a Designer or Senior Designer (depending on experience) to create original covers and jackets for the Harp...
More...
Art Director (entertainment & merchandise) - hybrid
Jobot - New York, New York, United States, 10261 (about 2 months ago)
Come join a a leading, global entertainment & merchandising company that has been prospering for almost 25 years!This Jobot Job is hosted by: K...
More...
Junior Marketing Associate, US Marketing - SkinCeuticals
L'Oréal - New York, New York, United States, 10012 (about 2 months ago)
Job Title:Marketing Intern - SkinCeuticalsDivision:Active CosmeticsLocation:Hudson Yards, New York, NYReports to:Mary Kate Roca, Senior Manager, Pr...
More...
UX Designer
NodeFlair - Boston, Massachusetts, United States, (about 2 months ago)
Founded in 2010, our organization is a forward-looking predictive analytics company led by accomplished quantitative marketing scientists and data ...
More...
Motion Graphics Designer
Fox Corporation - New York, NY USA (2 months ago)
We have an exciting opportunity for a Motion Graphics Designer! As a Motion Graphics Designer, you are responsible for producing creative and visua...
More...