Increase your company's profile with Employer
Branding
Benefit from a unique, branded presence across our various channels. There is no better way to find the right job seeker at the right time!
Employer Profile
Maximize your brand's value to job seekers with a branded landing page for your company, including all job listings that you have published.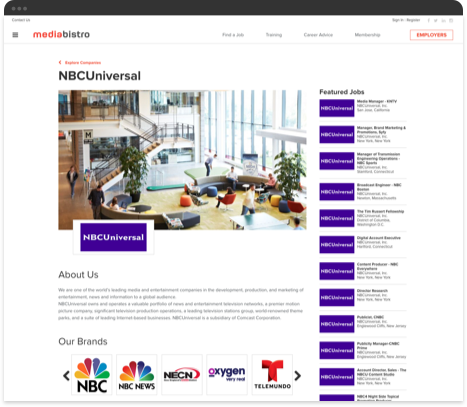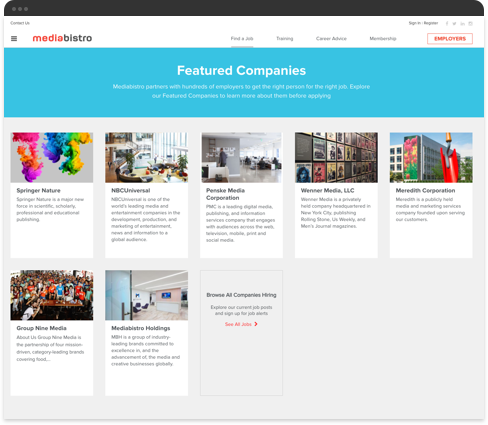 Exclusive Placement
Your company will be included in our "Featured Companies" directory, driving more traffic to your branded employer profile and current job openings.
Branded Job Postings
Make your job posting stand out from the crowd with custom branded template that matches the look and feel of your company.
Promoted Ads and Branded Content
Reach our diverse audience of jobseekers across our different channels. We will partner with you to create engaging blog content about your company and will also dedicate a run of banner ads across our job board, driving traffic to your Employer Profile.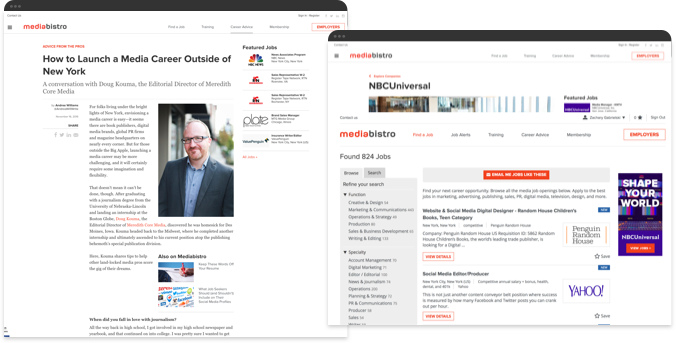 Contact us for more info
Reach out to our Sales Team to get started. We'll follow up shortly to begin discussing how to make your brand standout across Mediabistro.com.