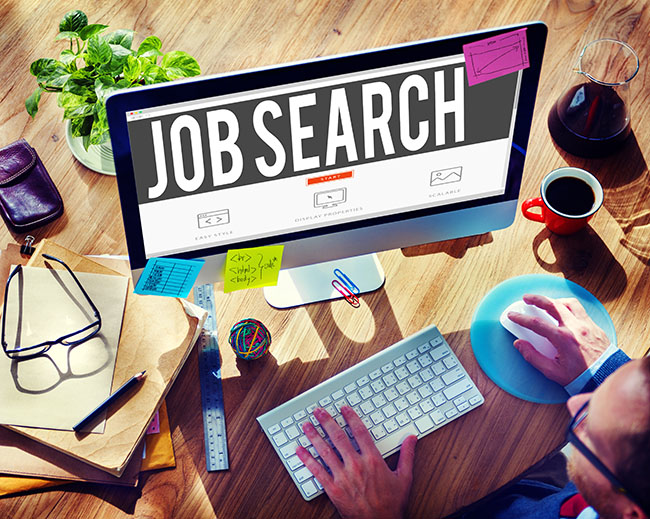 When you think of alternative careers or side jobs a wordsmith could do, freelance reporting, blogging, writing, consulting or editing copy for any variety of industries come immediately to mind. But, beyond the obvious career moves, there are a whole slew of other fields that journalists can dabble in as side jobs or as a full-fledged career transition.
Here are a few suggestions of side gigs for journalists and writers, and some former and current journalists who are doing them, to get you thinking about a new career direction.
Youth Writing Instructor
Freelance writer Ellen Engelke was teaching dance classes at the cultural arts center in Torrance, Calif. when she noticed the city was looking for a literary arts teacher for children, as well. With just her resume, a writing sample and an outline of a curriculum, Engelke was able to secure the gig without any previous teaching experience.
Now she teaches several eight-week classes, which meet once a week for a few hours per class. But, she also has a lot of free time to do other things, like freelance work.
"It is really fun," she says. "I have students who are really loyal and they come back over and over. And I was able to branch out and teach a class about knitting and crochet, too."
How to get the gig: Check into your local community arts programs, cultural centers, schools and community colleges to see what job openings are available. If there isn't a current class you want to teach, put together a curriculum and pitch it to them.
Private Tutor
If you don't want to go so far as creating a curriculum for a whole class of students, you can tutor children and young adults privately. Since the SAT added an essay section a few years ago, many high schoolers are in need of help with writing skills and test-taking tips.
You can also offer college entrance essay help or coach college students and recent grads on resume and cover letter writing.
How to get the gig: Find clients through Craigslist or word of mouth, or register with a site like WyzAnt, which will serve as a middle man, so you don't have to ask clients for payments directly. You can set your own rates; many tutors charge $50 to $200 and up per session depending on the subject matter.
Business Writing Coach
By focusing on people who already have established careers, you could turn part-time tutoring into a full-time entrepreneurial venture. That's what Candace Talmadge, owner of Copy-Clinic and a former journalist and publicist, did. "I spent my years as a journalist mostly as a business reporter," she explains. "I have a lot of experience writing about business topics and doing PR for businesses, so it was a natural for me."
Now she works with clients one on one through her members-only website, where she charges a low monthly fee for two to three hours of her time each month. She charges more for hourly coaching sessions and also works with businesses like accounting firms, teaching their employees writing, editing and research skills.
How to get the gig: Networking is key here: Use your existing contacts to find leads or join organizations whose members you think might make ideal clients.
Publishing Consultant
You know how to pitch, right? So, you can coach others through the process, as well. And, they'll pay you for it. Author and publishing consultant Maryann Reid started her own company, Books & Buzz, to do just that. "I've always been a freelance writer but the jobs have changed—they're not as frequent or lucrative," she says.
"A lot of my friends and a lot of people I was meeting at networking events were always asking me how I was able to get an article in Glamour, how I was able to write five novels, how was I able to get on 20/20. They were willing to pay to improve their skills. I developed a niche, and now I do speaking engagements and private coaching about how to increase your visibility, publish books, etc."
How to get the gig: If you want to start your own consultancy, you can do it with as little as $100 in capital, Reid says. Create your own homepage, publicize your offerings through LinkedIn and set up speaking engagements to earn money and find new clients. "Do it as soon as possible," Reid advises. "If you're working full-time, leverage what contacts and income you have at the moment."
Brand Marketing Consultant
Isha Edwards, a freelance writer, also works as a brand marketing consultant and runs her own company, EPiC Measures. She says working in marketing gives her "more leverage" and makes her more valuable to potential clients than a journalist or publicist. "Journalists are a dime a dozen, but when you're marketing brands for other companies, you have credibility on another level," she says.
"The revenue is more solid, more consistent and you have more diverse product offerings." Currently, Edwards does marketing consulting, marketing communications, brand management, marketing strategy and branded events for both individual and organizational clients.
How to get the gig: Craft a strong pitch, so that potential clients can see the benefit of hiring you over another consultant or company.
Social Media Manager
Working with a brand to develop their social media strategy puts you at the intersection of PR and marketing and will typically also require you to do some original reporting and blogging.
"Journalists have an even bigger opportunity to get into social media now, because there is always something new and more hands are always needed," says Douglas Marshall, a journalist turned social media manager for Saks Fifth Avenue, who now consults companies like Bond No. 9 and Lividini & Co. on social media strategy.
"I know a lot of journalists who write freelance for larger retail company's blogs, or they are hired on a consulting basis to be 'experts.' Journalists are currency in the social media world, probably more than they think they are. Always market yourself as your own brand, have a point of view, know that you are an expert (even if you don't yet believe it) and people will start asking YOU to work for them, rather than you having to find it."
How to get the gig: Even if you've never overseen social media for a brand or publication before, you can still get the jobs based on your skills. Play up your personal Twitter, Facebook and Tumblr use, go to social media forums and conferences, do some research about best practices and come up with a loose strategy to pitch to future employers and clients during interviews or meetings.
Paralegal
A few years after graduating from journalism school as an undergraduate, Gaye Weintraub received her paralegal certification and went to work with top law firms, where the skills she had as a journalist gave her a leg up on her colleagues.
"As a paralegal, you do a lot of research and a lot of writing," she explains.
"When attorneys see that you have writing capabilities that others don't have, they ask you to do more work. I've had attorneys ask me to write briefs, and I was hired by a sitting judge to be a research assistant, so that she could write articles for legal journals. I was even able to [interview potential incoming personal injury clients], which most paralegals don't handle because they don't have interview skills. I was very successful as a paralegal, and I enjoyed it because I got to do so much writing."
Though paralegals can work long hours (sometimes 60-80 hour workweeks), many get four weeks of vacation time, bonuses and other benefits. And, Weintraub pointed out, many journalists already work those long hours for less lucrative pay.
How to get the gig: If you already have a bachelor's degree, which many law firms require for paralegals, you need to go through a paralegal certification program. Weintraub suggests finding one that is ABA-approved. There are also many online paralegal certification programs which take only a few months to complete.
Anything You're Passionate About
Former Good Morning America anchor Lisa McRee decided to put the same passion and dedication she put into reporting stories into getting herself and her family healthier. Her journey and advice is chronicled on her website and in The Skinny, an Everyday Health video series, weekly recipes to newsletter subscribers and an upcoming book. It's a whole new career that the reporter never dreamed of.
"You have to find something that you're passionate about, because it's not going to pay your bills out of the gate," McRee says. "You have to be doing it for your health."