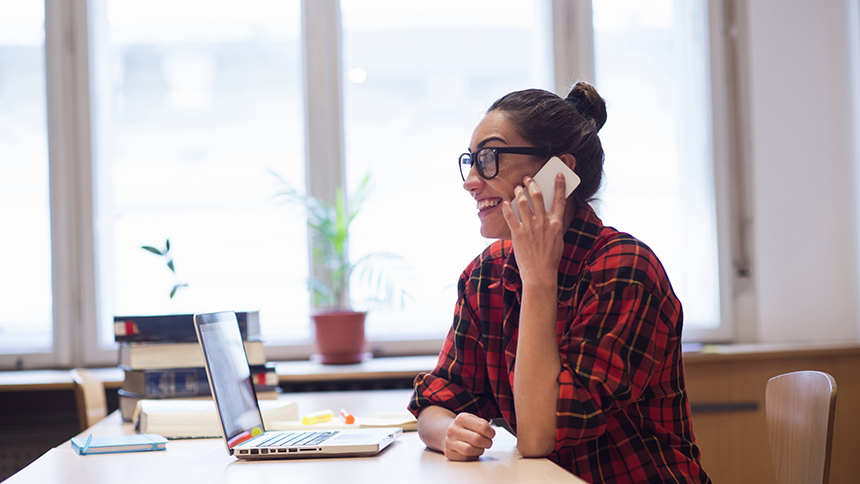 How to Prepare for a Job Interview was originally published by the American Marketing Association.
A crucial part of our job as recruiters is preparing our candidates for their interviews. No matter how experienced you are or how many interviews you've completed, it's imperative to sit down and prepare for each one individually.
Although it may sound obvious, it's essential to get to know the company. Don't make the mistake of focusing solely on your own background when prepping for an interview. You should have a basic understanding of the company's history, especially if it's a smaller organization, and any recent news—mergers, leadership changes and so on.
Want even more help on your interview preparation? The counselors with Mediabistro's
Career Services
can help you refine your interview skills in a one-on-one session.
Google them on the day of the interview, as you never know what news may have broken overnight. The same goes for hiring managers: Be sure you look up the people you'll be meeting with on LinkedIn to get a sense of their background. It's helpful to know their educational backgrounds, their volunteer involvement and how they arrived in their current roles so that you can more easily establish commonalities with them.
If you're working with a recruiter, glean as much information as you can from them. They'll often have additional insight into some of the more nuanced features of how the organization functions, such as company culture, work style and organizational structures.
They'll also have information about a person's interview style and can help you understand what types of questions you may be asked. If your recruiter hasn't already prepped you with that information, make sure to ask.
Prior to walking into any interview, make sure that you've thought of specific work examples that you can discuss when prompted. Start by writing down a list of real work situations that you can pull from. The STAR method, a widely used technique, provides a great framework for tackling each potential question.
STAR stands for situation, task, action and result. You should open with a brief description, explain the task that you had to complete while detailing any specific challenges, describe the action that you took, and close with the quantifiable results or impact of your efforts. Writing down these points prior to the interview will cement them in your mind, allowing you to reference and adjust them as needed to meet the demands of the interview.
It's also important to remember that in an interview, the questions should go both ways. Interviewers expect candidates to ask them questions. Be sure to have at least two questions for each person interviewing you.
They could be specific to that person or they could be specific to the role. If the interviewer hasn't already covered it, it's good to ask what that person enjoys most about working at the company, what the challenges are and what would make a person successful in this position.
After the interview, be sure to follow up with everyone. You should leave with business cards from each person you spoke with.
Send a thank-you email within 24 hours of the interview. Make sure to personalize each email by referencing something that you spoke about to illustrate your engagement and interest.
Although a lot of this may seem very basic, we hear all too often from clients that candidates fell short in one of these areas. Taking these simple, preparatory steps beforehand will allow you to relax during your interview.
You'll have a mental Rolodex of potential responses, which you can tailor on the fly. Your interview should feel conversational, and by putting in the time to prepare, you'll ensure that your talents are conveyed with a seemingly effortless sparkle.
The American Marketing Association is the pre-eminent force in marketing for best and next practices, thought leadership and valued relationships, across the entire discipline of marketing. Its online publications include posts on industry trends, career advice and more.