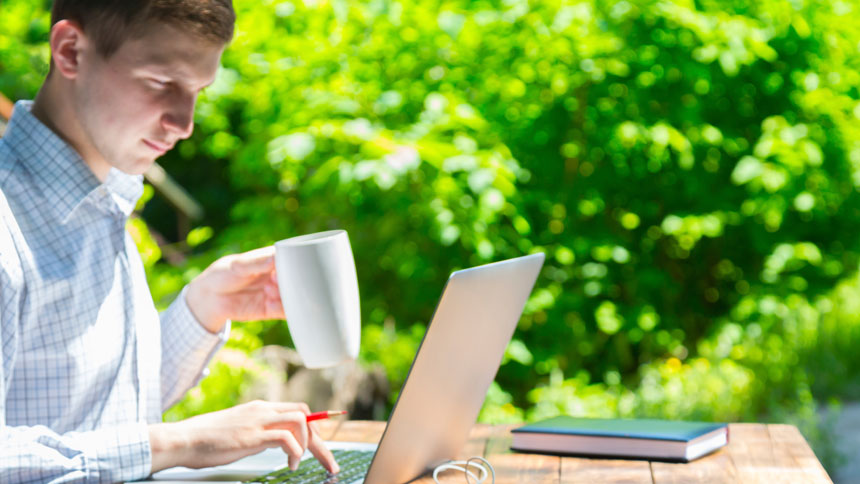 Heading into the summer, you've probably got vacation, beach days and outdoor concerts on your mind. But how about your job search?
The job market is looking up for the first time in almost a decade, with companies experiencing hiring sprees, and wages finally outpacing inflation. Now's not the time to sit back and zone out. There are jobs out there calling your name!
Alex Twersky, an expert with Mediabistro's Career Services, says the warmer weather typically shifts professionals, whether employed or unemployed, into a lower gear. "People are more focused on planning their next exotic weekend getaway than planning their next career step," he says.
As a result, Twersky says it could be an effective strategy to mount a strong job hunt over the summer months, when the pickings of candidates may not be as ripe for hiring managers as during peak recruiting cycles—i.e. January and February, and September and October.
Vicki Salemi, career expert for Monster, explains that it's not necessarily easier or harder to find jobs in the summer—or any specific time of year. "Regardless of the season, the best time to apply is when companies are hiring, because they're always looking to fill those openings as soon as possible."
Use this window of opportunity to get your resume and cover letter in the right hands, and score that interview with these tips.
1. Stay focused and organized. "Summertime brings more distractions—hello, sunny days!—so create micromanaged to-do lists to keep yourself on course," says Salemi.
Mediabistro's #WeekendJobSearch series outlines some great bite-size tasks, from purging old resumes and cover letters to tweaking your social-media profiles, which you can certainly tackle during the summer lull.
2. Network during summer Fridays. "If your office has a half-day summer Friday policy, use those quiet afternoons to your advantage," says Salemi. "Meet with networking contacts to bolster relationships, without having to constantly sneak out of the office."

And chat during a walk in the park or at an outdoor cafe. Having conversations in casual settings helps put people at ease, she adds.
3. Be diligent when following up. Didn't immediately hear back from a potential employer or networking contact? The reason could be that the person is lounging at the beach or visiting a Tuscan vineyard.

If you get an out-of-office reply that says when the contact is returning to work, Salemi recommends noting it on your calendar so you can follow up the afternoon of his or her first day back or the following day.
4. Don't think of it as a "summer job search." Lastly, "approach your job search during the summer like you would at any other time of the year," says Salemi. Whether you're searching for a new job online or through networking contacts, do so with determination and by appropriately marketing your skills and experiences.