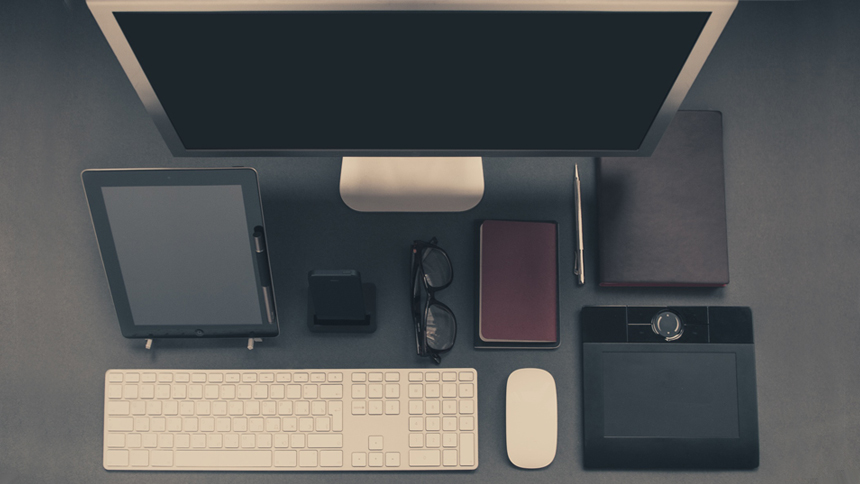 The more experienced I became as a freelance writer, the more I realized how little time I actually spent on writing. Sure, I expected to have to build a website, market myself and develop story ideas. But I felt a bit overwhelmed when it came to organizing my work, keeping track of deadlines and communicating with clients—in short, everything a project manager does.
After a brief stint as a salaried writer in a corporate environment and working closely with professional project managers, I saw how their skills could be applied to the freelance life. Here's some insight on how freelancers can become better project managers, and drive more projects to completion while staying on budget.
Create (and stick to) a schedule.
There's no need to track every moment of your day down to the minute, but it's important to have a set work schedule. Show up at your computer around the same time every day, and stop working around the same time every day. Kimberly Fellman, creative project manager at BuzzFeed, recommends that freelancers who work from home get out of their home environment from time to time. "Don't just work from the couch in your PJs," she says—it can hurt your productivity. Following a routine like spending your mornings at a coffee shop or the library will get you in a consistent "work" state of mind.
But don't try to wing it. Put due dates, scheduled calls and goals on a single calendar you can refer to frequently. Also, for the sake of convenience, structure your time by grouping similar tasks together, recommends freelance writer Kristi Waterworth. For instance, book all of your expert interviews on the same day.
Take advantage of organization tools.
Keeping track of short- and long-term tasks can be as simple as setting up a kanban board. "As cheesy as it sounds, I make goals and post them up so I can see them," says Lindsay Arnold, a certified project manager and business analyst at Q1Media. Your kanban board can literally be a three-column chart on a whiteboard, where you stick Post-it notes based on their status: to do, working on and completed. "It allows you to see all your work and the [ability to physically move] tasks to 'complete,' which is so refreshing," Arnold says.
Freelancers who prefer digital methods should consider which apps might help in their day-to-day work. Fellman likes to use TinyGrab to easily share screenshots of design projects with her collaborators (you could use it to get feedback from clients on drafts), and Teamweek, a scheduling tool that helps her see a visual map of ongoing projects.
It's also essential to pick a cloud-storage service like Dropbox, Google Drive or OneDrive for your files, which is far safer than having them on your hard drive where they could get damaged or lost.
Remember all communications with your clients matter.
Great communication skills are imperative to being an effective project manager. After all, they could mean the difference between a one-time project and a long working relationship.
Now imagine you're a key decision maker at a company and you've hired a writer to deliver content. Your inbox is frequently flooded with requests from all directions, and you're working on multiple projects at once. Then you receive content from a writer that's incomplete. The writer sends another email rambling on about his first mistake, and tries to send a new version. Finally, the writer sends another email with a file attachment—and the file is named "RKS#EJ0132=9.doc." Can you imagine how frustrating this would be?
When communicating with the editor or agency that hired you, read over the body of your email several times before sending it. And get to the main point quickly. Arnold suggests paying special attention to the subject line of your emails and keeping it consistent so your email recipients can easily find your work. If you're addressing many things in the email, include a bulleted or numbered list to cover one question or topic at a time.
Draft a scope-of-work document.
Sooner or later, every freelancer has that project—the one with 13 revisions, or the one that winds up taking 10 times as long to write as you expected, essentially bringing your income down below minimum wage. Keeping a writing project from getting out of scope is largely about preventive measures. Waterworth always makes sure to conduct a conference call before the start of her blogging projects. Then she works with clients to assemble very thorough instructions about each assignment. "Make sure everybody is in agreement that this is the way it's going to go," she says.
Fellman recommends creating a scope of work, or SOW, document. "It's a wonderful way to protect yourself as a freelancer and help set expectations for everyone." In the SOW—which acts like an unofficial contract—you'll want to include at the very least:
A timeline
The project deliverables
The fee for work
It's also important to ask lots of questions and be clear about payment procedures from the get-go. Fellman says asking questions like, "To whom should I submit a W-9?" or "Is payment via EFT an option?" shows you're a business professional—one who expects to be paid on time.