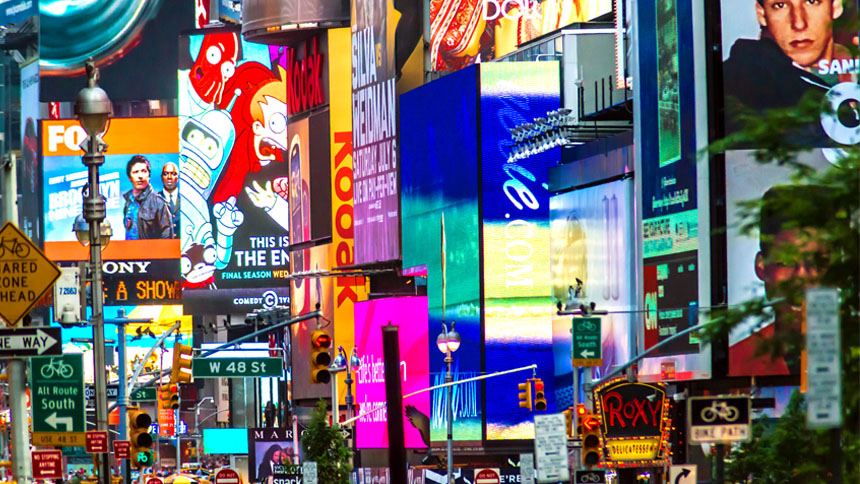 A career in advertising can be a notorious slog, especially at the beginning. Working grueling hours on dog's-breakfast accounts, watching 99 percent of your ideas—often the best ones—die on the vine, then swallowing your rage when clients insist on mangling the few gems that actually survived the meeting. But for the creatives who have the talent and ambition—or maybe just the stomach—to stick it out for long enough, there can also be great opportunities, running campaigns for brands that are big enough, and brave enough, to influence pop culture, maybe even make the world a better place. Here, a handful of jobs a driven young creative might wish he or she could someday have, and how the people who actually got them did it.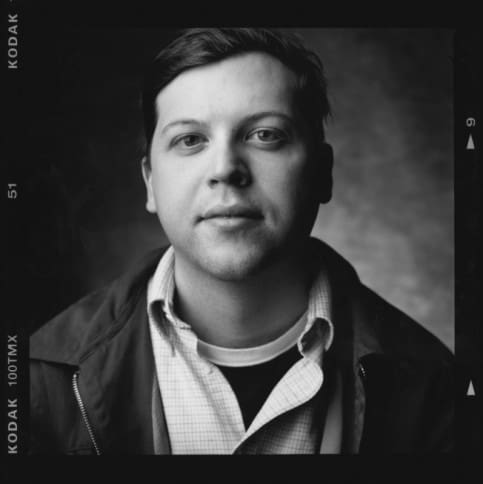 As a kid, Ryan O'Rourke would draw his own ads for California Raisins and Willy Wonka's Chocolate Factory while watching Saturday morning cartoons. Fast-forward to 2003, when, following stints at TBWA\Chiat\Day and Crispin Porter + Bogusky, he landed at Wieden + Kennedy as an art director on Nike. He was the most junior creative in the department. "At the time, it felt like Murderers' Row to me," he recalls. "Everyone was so advanced." He worked on the NFL piece of the business for some eight years, during which time he rose to a senior creative position and took on other categories for Nike before being named global creative director in 2010. Along with partner Alberto Ponte, O'Rourke oversees all global creative work on the Nike brand within the W+K network, from Portland, Ore., to Amsterdam, Tokyo, Sao Pãolo and beyond. He is particularly proud of the NFL "Fate" ad from 2008 and the Olympics "Jogger" spot from 2012. O'Rourke's most recent work: "Last," a fun follow-up to the 2012 ad, this time featuring a low-key athlete trying to make it through a marathon.
Schooling: Penn State, for advertising and graphic design
How He Keeps Nike Fresh: "There's a huge advantage to working on sports. Even if your brief doesn't change from year to year, the athletes and the situations in sports often do. So, the real world is constantly refreshing you and bringing new emotion to the brand."
Key Advice for Young Creatives: "You don't need to wait for permission to be creative and share your work. And if you are at an agency that respects creative ideas, they will welcome those ideas coming from anywhere. [Also,] don't try to create work that you think the agency will buy. Create the kind of work that you really want to make. The more personal you can make your work in the beginning, the more quickly you find a creative director who shares your interests and tastes and will help you grow."
Everyone knows being hungry means being cranky, too. Snickers has built an iconic slogan on that simple truth. It started in 2009, when Gianfranco Arena and Peter Kain were one of several BBDO teams to get a choice jump-ball: the chance to develop a campaign for the agency's newly re-won assignment on the candy bar to launch in the 2010 Super Bowl. They wrote the first "You're not you when you're hungry" scripts for spots featuring Betty White and Aretha Franklin—and have run the account ever since. Both studied advertising at Syracuse University but didn't meet until their first jobs at Hill, Holliday/Altschiller in New York. "They would give us a month to do a print ad, and then we would need an extension," says Arena. More opportunity came in the early aughts at then-startup BBH, New York, where the pair got to work on brands like Axe, Johnnie Walker and Levi's. In 2004, they joined BBDO, where they also run the agency's work on FedEx and Twix. Their latest innovation for Snickers: a newly designed wrapper that replaces the brand name with "various symptoms of hunger," as Kain puts it, "so people can call out their hungry friends with names like Curmudgeon and Drama Mama."
How They Keep Snickers Fresh: "Bringing it to life in places where consumers don't expect it," says Arena. "And with TV, our goal is to bring something different to the execution of each new spot while maintaining what's made them work, like unexpected celebrities and characters."
Key Advice for Young Creatives: "The best creatives have skills that go beyond their traditional roles," says Kain. "They can develop insights like a planner, understand and relate to clients as good as an account director, and figure out how to get things done like a producer. If you can start to develop those skills, you will increase your chances of surviving and succeeding."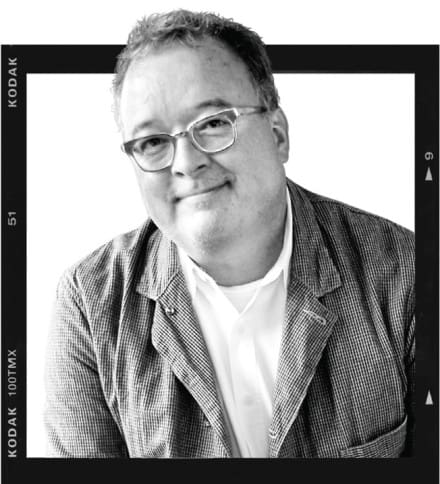 A veteran car marketer, Randy Hughes has worked at Carmichael Lynch for 17 years, leading the agency's Porsche business for nine of those. In 2007, he helped the firm land Subaru and has run it ever since. In the role, he has forged relationships with Tom Doll, the brand's president and chief operating officer for the U.S., and Alan Bethke, its vp, marketing, overseeing classics like 2011's "Baby Driver" and more recently, father-daughter stories like this year's "Making Memories." He has also directed Subaru's zero landfill initiative with the National Parks Service. Hughes' first crack at auto ads was in the '80s, on the Southern California Oldsmobile Dealers Group at J.R. Navarro & Associates, Los Angeles. But his very first advertising job was at a local shop in Sioux City, Iowa, while still in college. "There weren't portfolio schools that I knew of back then, so my path was a methodical one," he says. "I worked in every department and volunteered for everything. I'd go pick up paint samples, get sandwiches, whatever. I ended up with a great understanding of how the business worked and how all the departments worked together."
Schooling: Morningside College in Sioux City, Iowa, for art, minor in communications
Chose Advertising When: "My mom co-owned a hair salon when I was in the fourth grade. She needed a program ad and basically wanted a cartoon of a hippy getting a haircut, so I made the illustration and they used it. When I saw my work in print, I think that did it for me."
Key Advice for Young Creatives: "Understand your client. Their business. What keeps them up at night. What their day is like. Their pressures. What their bosses think. And listen to them. Really listen. If you've got a good client, they know things. Then do what you think is right. It's easy to just give clients what they ask for but it's better to hear them, understand why they are asking what they are asking, then give them what they really need based on all this understanding. And sometimes when they push back, listen. They are often right."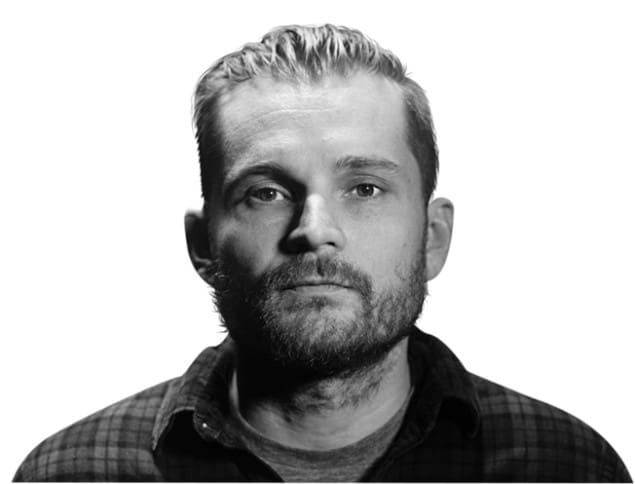 Scott Bell helped the agency win the Heineken-owned beer brand in 2012 before taking a quick detour to Barton F. Graf 9000 the same year. He returned to Droga in 2013 to run Newcastle, overseeing the brand's popular mock-Super Bowl spots and, more recently, "Misconceptions," which, in a novel approach, is all about how Newcastle isn't as bad as people think it is. Bell first joined Droga5 in 2009, which he describes as a defining career moment. "I was probably the 30th person hired here, so I've been able to watch it grow to the 500-plus agency it is today," he says. He interned at ESPN and W+K, New York, while still in school but caught his first big break in 2004. After struggling to get interviews at agencies while working construction with his uncle in Kentucky, he decided to animate various creative directors' critiques of his portfolio using random characters (a karate instructor, a female bodybuilder). Within an hour of sending one of these, he landed a meeting the next day in Portland. He didn't get that job, but soon enough, opportunity knocked again. "I got an offer to work for Ty Montague at JWT New York," he says. "I stayed there for [four] years before moving over to Droga5."
Schooling: University of Kentucky, for creative advertising; Miami Ad School for copywriting
Chose Advertising When: "I was majoring in art studio in college, mostly doing nude figure drawings, when I suddenly realized it would be impossible to make a living. I went and talked to my counselor, and she mentioned they'd just started a creative advertising program."
How He Keeps Newcastle Fresh: "I think it's important to have fun working on Newcastle. It's beer. And I think we also try to have a healthy lack of respect for, more or less, everything. We try not to take anything too seriously."
Key Advice for Young Creatives: "Try to be a good person. Advertising is all about relationships—and not just relationships with other creatives. It's important to have good relationships with account directors, planners and clients. And try to work with good people. If you find people you like, make an effort to stick with them."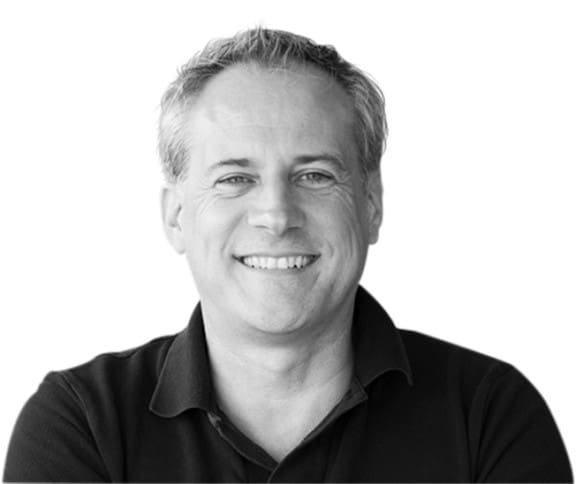 To some, being top gun on 72andSunny's Activision business might seem like more play than work. Frank Hahn gets paid to oversee big-budget productions for popular franchises like Destiny and Guitar Hero, not to mention perennial smash Call of Duty. Originally from Germany, Hahn has been a career globe-trotter with a string of choice creative gigs—including atW+K in Tokyo and Amsterdam, where he met 72andSunny co-founder and CEO John Boiler. He relocated to Los Angeles in 2012 and a year later took charge of 72andSunny's Activision work, where his projects included Destiny's 2014 release. But the career moment Hahn describes as his most pivotal actually came many years earlier, when he got the opportunity to run an office for the first time—W+K Shanghai—and work on Nike China in the run-up to the Beijing Olympic Games in 2008. "It was a jump into cold water for me and a complete life makeover," he remembers. "But there was an electric vibe in Shanghai. The country opened up. There was a can-do mentality. … People were curious for new influences." Now, Hahn also oversees global work for the speaker brand Sonos.
Schooling: Academy Of Fine Arts (HBK) in Braunschweig, Germany, for graphic design
Chose Advertising When: "I never planned to be in advertising. I happened to land deeper and deeper in ad land—and it was awesome."
How He Keeps Activision Fresh: "Casting. We have an amazing team with great creative explorers that are always pushing the pop culture button. And we have highly creative clients that are personally invested in doing outstanding and category-leading work."
Key Advice for Young Creatives: "Learn. Travel. Work hard. Take risks. Be unique. Fuck it up (Thanks, Susan [Hoffman, ecd at W+K Portland]). Make it cooler. Start all over."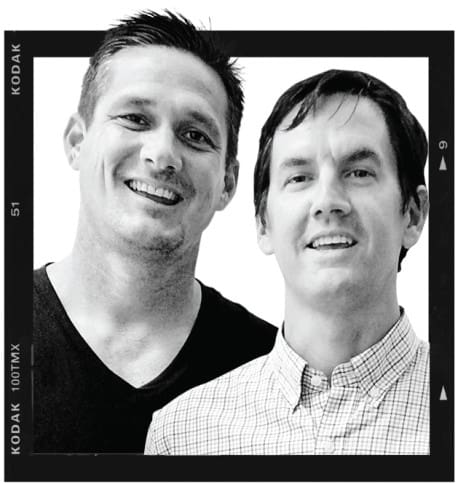 Brett Craig has been leading Deutsch's sharp creative for Taco Bell—including this year's three-minute ad painting Ronald McDonald as a totalitarian breakfast despot—since helping to pitch and win the business in 2012, the same year he joined the agency. But it is not his first go-round with the brand. Craig spent 12 years at TBWA\Chiat\Day, where he got his first taste of the fast-food chain early on before climbing the creative ranks to leading roles on Sony PlayStation and Pepsi—a trajectory actually defined by another account. "Pitching, winning and then executing the launch of SiriusXM Satellite Radio as a junior copywriter was a pivotal moment for me," recalls Craig. "It put me on the radar at TBWA\Chiat\Day and got [TBWA\ Worldwide chairman] Lee [Clow's] attention at the time, which, looking back, was the fast track to all kinds of opportunity." Tom Pettus, for his part, grew up in the agency world, the son of a copywriter father and art director mother, before cutting his teeth on Nike at R/GA in the early 2000s. He joined Deutsch from Innocean to work on another Yum Brands account, Pizza Hut, in 2014, shifting this past January to help Craig run the newly expanded Taco Bell digital and social assignments.
Schooling (Craig): Community college, then two years at the University of Idaho; (Pettus): Kenyon College, for English and creative writing
How They Keep Taco Bell Fresh: "Our Taco Bell clients… They challenge us to bring new approaches to the table to reach these consumers via online/social video, and use newer platforms like Snapchat, Twitch, etc.," says Pettus. "So we meet with platform partners regularly to make sure we're ahead of the game."
Key Advice for Young Creatives: "It's all in a book I'm about to release entitled, 'Collaborate or Die,' which is about how other people can make you (and your ideas) better," says Craig. "Advertising is a team sport. Believe that and you will go farther than 90% of the creatives out there." Adds Pettus: "Pretty simple. Be endlessly curious. Read blogs daily. Use new platforms that are gaining traction. There are probably eight to 12 different platforms that brands operate on now (TV, Facebook, Xbox, Twitter, Tumblr, etc). The VMAs Snapchat Livestory just registered 12 million views—more than the TV broadcast. Understand how people use each of these."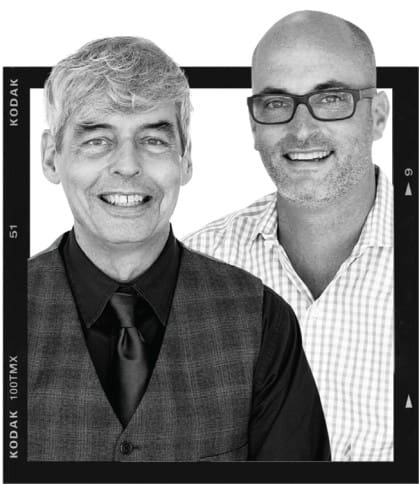 At least since the time of the caveman (2004) and lizard (1999), Geico has served up some of the most consistently funny ads in the business. The insurance company has been a client at the agency since 1994; Steve Bassett has run it since 2000, when former agency president and creative leader Mike Hughes brought him back from a hiatus at DDB, Dallas, where Bassett and Wade Alger first worked together. Eight years later, Alger joined the agency (after stints at GSD&M on BMW and TM Advertising on Nationwide Insurance). He has worked on Geico ever since, moving up to handle the account alongside Bassett two years ago. Recent highlights include "Unskippable" as well as "Whisper" (featuring a kraken monster) and "Countdown" (with the band Europe). As for how they keep the work fresh, Bassett credits three factors, in this order: "[vp, marketing] Ted Ward at Geico and his team are smart as hell, Geico's basic brand promise hasn't changed in 20 years, [and] the last thing people want to see is just another car insurance ad, so we don't give them one."
Schooling (Bassett): University of Georgia, "I switched my major from Psychology to Advertising to avoid flunking out." (Alger): Southern Methodist University for communications
Chose Advertising When: "Junior year in high school in my psychology class," says Alger. "We studied the effects of advertising. I was intrigued how 30- and 60-second stories could impact people." For Bassett, "When I read the Lemon ad for Volkswagen."
Key Advice for Young Creatives: "Always remember this, somewhere in this world, there's a doctor who has his/her hand in someone's chest, massaging their heart to keep them alive," says Alger. "Who cares if the talent is wearing a red or blue shirt, it really doesn't matter." Adds Bassett, "if your boss asks if you want to work on a direct marketing account with almost no brand awareness or money, say yes."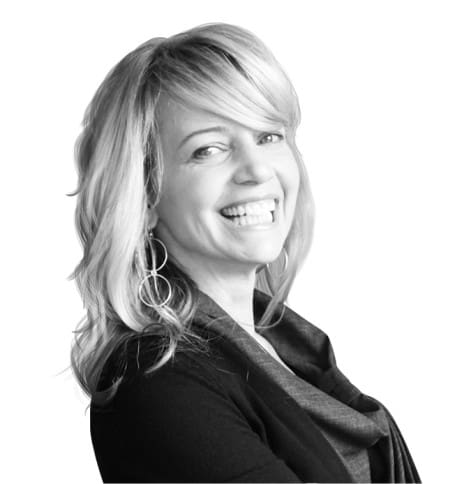 Judy John, CEO, CCO of Leo Burnett, Toronto, and A.J. Hassan, creative director at Leo Burnett, Chicago, played key roles in creating last year's blockbuster "Like a Girl" campaign, and its sequel, "Unstoppable," this past July. But on the latter, Nancy Hannon helped and she'll be instrumental going forward since becoming John's lieutenant on the Always account in April. It is "a beautiful convergence of a mission I believe in, and smart creative thinking," Hannon says of the assignment. "I get up every day thrilled to be a part of it." Hannon's current tenure at the shop began last December, when she came aboard to work on the Kraft business. Her first job in the ad business was at Burnett, typing scripts and handling secretarial duties before landing an art director's job across town at DDB—all before she was old enough to legally drink. Hannon's career led her back to the agency a second time for a decade-long stint on brands including Reebok and Secret, then on to roles at Y&R, Chicago, on Sears, and at The Martin Agency, where she worked on Walmart and Hanes. Now home again, she also oversees Philadelphia Cream Cheese and Crystal Light.
Schooling: Random portfolio classes
Chose Advertising When: "In high school I realized that I kept taking creative license and drawing my journalism projects instead of doing the writing.  I was telling my stories visually and getting rewarded. I was hooked."
Remembers: "Working on Reebok with a very young Venus Williams and her little sister Serena. As I recall, they were not allowed to eat candy from the craft service table and I really wanted to slip them a Twizzler."
Key Advice for Young Creatives: "Quit. Jump around. Gets loads of experience in creating and making things."
After graduating from Northwestern University in 1975, Maureen Shirreff worked various odd jobs—cheese-store manager, bank teller, telephone operator—while her friends pursued careers in medicine and law. "I felt really badly that I didn't know what I wanted to do," she relates. But Shirreff's aptitude for art—evidenced by a steady stream of freelance illustration work—ultimately led to a job putting together storyboards at Foote Cone & Belding in 1980, where she began to learn the industry ropes. Now a 23-year veteran of Ogilvy, she started overseeing Dove in 1998, when Rick Boyko, the agency's North American CCO at the time, moved the business to Chicago from the New York office in hopes of finding talent able to put a fresh face on the then-dusty brand. Shirreff took the chance, leading to a key role on the global Dove team that shaped "Campaign for Real Beauty" in the mid-aughts. Her work includes the provocative "Beauty Has No Age Limit" campaign for Dove's Pro-Age in 2007. After a stint also running S.C. Johnson's Glade at Ogilvy in Chicago, she spent the past 18 months in London as a global leader, again devoted to Dove.
How She Keeps Dove Fresh: "Always looking at our briefs, and trying to keep them razor sharp… [Also,] you've got your tried and true teams, they're going to do great work for you. But I think it's very important to get fresh blood on this brand. I'm the first person to tell you. It's been very important to me I learn so much from these younger teams, about how women their age are talking and sharing things."
Key Advice for Young Creatives: "It's really important to have the mental ability to really kind of calm down and really read a brief. Really interrogate it and question it. It's very important to listen to other creatives. Creatives whose work you admire. Really listen to them—how do they do it? Listen to what they're saying. Watch how they present… Don't ever stop observing in a real race to get your stuff out there. I think we're so keen on proving ourselves—especially young creatives. This is what they've worked for. They want to be taken seriously. They will be eventually… [But] when you quiet your thinking down that's going to help you. It's going to inspire you."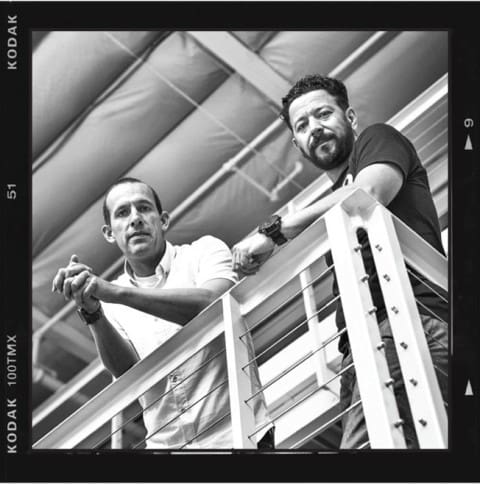 At the ripe age of 11, Brent Anderson declared he wanted to be a "commercial artist" so he could be "super creative" and still support a family. He worked on Gatorade some years later, first as a senior creative at TBWA in 2008, just as the brand arrived at the agency. When Jimmy Smith, the exec running the brand—and one of Anderson's mentors—left in 2011 to launch an agency, Anderson took the helm. Recent highlights include "Made in New York" with Derek Jeter, "Sweat It to Get It" with the Manning brothers and others, and "Unmatched" with Serena Williams. Renato Fernandez, also a leader on that work, started his career in his hometown of Curitiba, Brazil, by attempting to launch an agency in his parents' garage with his twin brother Roberto, now a group creative director at BBH, London. When an actual agency offered the two men one job, they split the salary and remained together. Renato ultimately found his way to TBWA in 2011, thanks in part to his oddball Volkswagen "Dogfish" commercial for Almap BBDO, São Paolo. Like Anderson, he climbed the ranks on Gatorade, assuming his current role overseeing North American and global work as Anderson rose to the executive creative director's job, in which he also guides advertising for Airbnb and Buffalo Wild Wings.
Schooling (Anderson): Brigham Young University for communications, minor in Japanese and fine art (Fernandez): UFPR in Curitiba, Brazil, for advertising
Keep Gatorade Fresh By: "Two main mottos," says Fernandez. "'Good is the enemy of great' and 'Do the undone.' There's so many brands doing advertising for sports today that is hard to stand out. So we raise the bar [for] ourselves everyday."
Key Advice for Young Creatives: "We meet with Brian Chesky (CEO, AirBnB) regularly," says Anderson. "I love what he says: 'I say that whatever career you're in, assume it's going to be a massive failure. That way, you're not making decisions based on success, money and career. You're only making it based on doing what you love.'" Adds Fernandez, "If you want a job, surprise your interviewer. Don't bring what he expects. He has teams that already do that."
This article was originally published on Adweek.com.