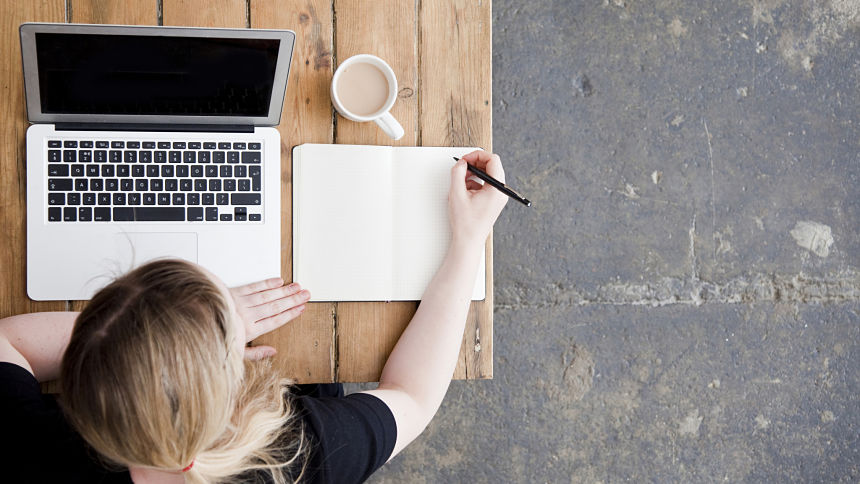 A job search always starts out strong with energy and good intentions to find the right role for you in no time flat. But as the search progresses, things tend to get a little muddled, and important elements of the search can fall to the wayside.
To get you back to basics, here are some job search fundamentals you can't afford to ignore any longer.
1. Keep Learning
You may be spending the majority of your free time searching job listings, but it's important you don't forget to keep up on developing your media skills.
Ramping up your skills not only helps you keep focused and gives you a sense of purpose during those long periods of job searching, it also gives job-seekers a talking point to use during the interview.
Make a short list of required skills you've been seeing on job descriptions. Maybe your perspective roles require project management or social media analytics knowledge. Whatever the case, take this time to understand the skills needed and find a quick class to fill the skills gap and stay in-demand.
2. Track Your Progress
Remember that list you used when you kicked off your job hunt? Where is it now? In the depths of your Google Drive? Well, it's time to pull it out, brush it off and get it back into your job search routine.
Michele Gibbons, the founder of Orlando-based recruiting firm Cinq Recruiting LLC, says keeping track of your job search will help you to gain a better perspective of your job search overall, allowing you to identify which types of roles and companies you're leaning towards.
"It is also a way of staying organized and seeing your efforts and actions at the end of a week of searching," adds Gibbons. And this is important because anything that helps keep you motivated and feeling accomplished during your job search is a good thing.
You can get this going by either pulling out your old list and bringing it back to life, or by starting fresh, using Mediabistro's Ultimate Job Search Tracker.
3. Update Your Headshot
After your resume catches the eye of a hiring manager, the next thing they are most likely going to do is look at your LinkedIn profile (and other social channels). If you don't have a professional photo, there's a chance the hiring manager will move on to the next candidate.
And let's say you land the interview, if your online photo completely misrepresents you, that can play against you as well. "Photos show that you are genuine and authentic," says Nicole Williams, career expert and founder of WORKS by Nicole Williams. "If that photo is you from 5, 10, 15 years ago and then you show up looking like a completely different person—the trust is lost."
For your headshot to work for you, make sure you have an updated, high-quality image that represents you in the best light possible. Either hire a professional or ask a friend who has some camera skills, just no selfies.
4. Find Out Who You Actually Want to Work For
You're busy, we get it. But rather than sending out hundreds of applications to companies you're half-interested in, it makes more sense to spend your time determining which companies you'd love to work for, and focusing your efforts there, writing compelling and from-the-heart messaging.
To get the ball rolling, conduct some research to figure out what companies you want to work for in your area, then create a list of top ten. After making your list, listing reasons why you want to work for those companies. These can be things like room for growth, a family-friendly office, great pay or whatever is most important to you.
5. Clean Up Your Resume
Day one of the job search, your resume always looks great. As the search progresses, and you continue to tweak it to catch a hiring manager's eye, it can start looking less like a resume and more like a Frankenstein of media jargon.
Take some time to get that resume back into interview-landing shape. A few things to look for right off the bat: Avoiding buzzwords, double-check for spelling errors and—if you really want to shorten your job search—consider hiring a professional resume writer to help you up your game.