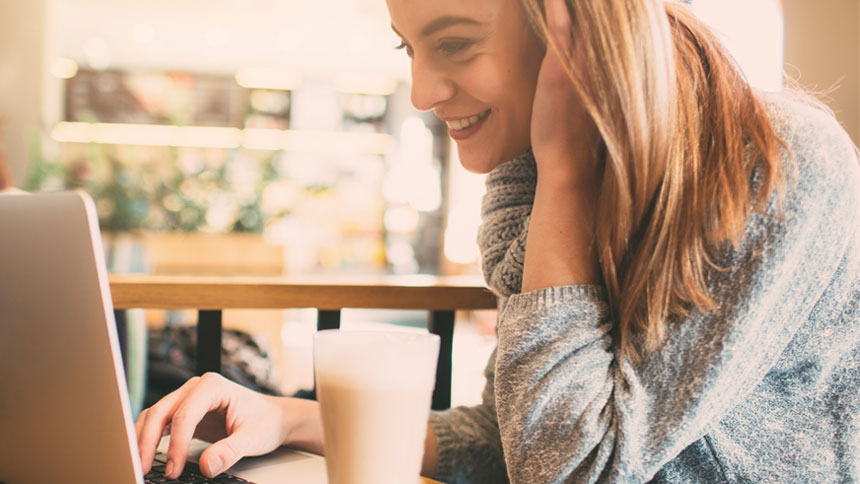 Welcome to week 12 of the #WeekendJobSearch, our ongoing series that breaks the whole job-search process into 13 totally doable to-do items.
Last week, you developed an elevator pitch to up your interview game.
This week, you're going develop a new skill to add to your resume and Linkedin profile.
The #WeekendJobSearch Assignment #12
Learn a New Skill
Gaining a new skill—or several—is a great way to stay on top of industry trends during your job search, while also showing hiring managers you are invested in growing your career.
Here are several learning options for you, ranging from quick-and-easy to more involved course loads:
These one-hour online courses—with in-demand topics such as content marketing, Twitter analytics and goal setting, Instagram for business and mobile optimized marketing—give you the skills needed to stay competitive in a super-short amount of time and for a decent price of $49.
You can earn certifications for Google AdWords and Google Analytics via these free training opportunities. An exam is required for each certification, and afterward your employer can qualify for Google Partner Status—a highly regarded status for Internet marketers that gives you total bragging rights.
3. Diploma in Social Media Marketing Course
In this course—the only thing you pay for is access to your diploma—you'll learn concepts and execution strategies for social media marketing, including email marketing, affiliate marketing, blogging and using social media tools.
If you're looking to add project management to your resume, consider this your one-stop shop for the skills and a certification. In this course, you'll learn the fundamentals of project management to guide a digital project from concept to completion. Taught by a leading tech project manager, this online course starts at $124.
5. American Marketing Association PCM
This certification may be pricier than the others on the list—$525 for members; $725 for nonmembers—but it's well worth the cost. With this highly regarded credential, you'll be able to show you are dedicated to staying on top of your field and have mastered core marketing concepts.
In this class led by scholars and journalism practitioners, you'll gain a real-world feel of journalism by studying core concepts as you play the role of a journalist in a fictitious and escalating story. This six-week course is free, and has no formal journalism requirements—all that's needed is an inquisitive mind.
7. Fundamentals of Digital Marketing 
Taught by entrepreneur and marketing guru Jeffrey Yamaguchi—known for leading digital campaigns for best-selling authors, among other notable achievements—this Mediabistro class teaches the essential components of marketing online and how to use paid, owned and earned channels. Whether you're new to the field, or looking to up your skills, consider this $124 course a must-take for any digital marketer.  
8. Hubspot's Inbound Marketing Certification

If you're a digital marketer, this is a must-have certification that teaches the fundamentals of inbound marketing—marketing that attracts attention versus paying for it. It's completely free and the videos are fun to watch and super-informative. This is a great certification to help you identify areas where you need or want to learn more.
If you're looking to break into the world of content management systems, then check this out. In this two-hour video-based guide, you'll learn how to develop a WordPress-based website starting from acquiring a domain name all the way through publishing your live site. It's not free, but it definitely won't break the bank at only $14.
Every good marketing campaign starts with the copy, so learn to craft words that sell, and you'll be priceless. In this course—led by a veteran copywriter with 15-plus years' experience in the field—you'll master the fundamentals of what makes good copy, such as powerful headlines and taglines, and the basics of compelling storytelling through copywriting. This course starts at $104.
11. Social Media 101
This email-based social media course sends you seven daily emails, each one covering another aspect of social media and giving you an actionable to-do at the end of the lesson. It's quick, it's free and you can't go wrong with a two-minute daily lesson.
12. Advanced SEO: Tactics and Strategy
In this course led by SEO consulting company Moz, you'll learn advanced SEO tactics, as well as how you can integrate SEO strategies into your overall marketing campaign. This skill is highly in-demand for all marketers, so if you already have a solid understanding of search engine optimization, consider taking this free course to level up your skills.
13. Brand Writing
Show companies you not only have a strong understanding of brand development, but can also implement strategies to maintain an organization's brand internally and externally to attract the right audience. Starting at $104, this course—taught by a copywriter with work experience at top ad agencies—gives you the foundation to build a brand from the ground up.
And that's week 12!
Next week, the final installment of the #WeekendJobSearch, you will be putting it all together, creating a schedule for success that works for you.