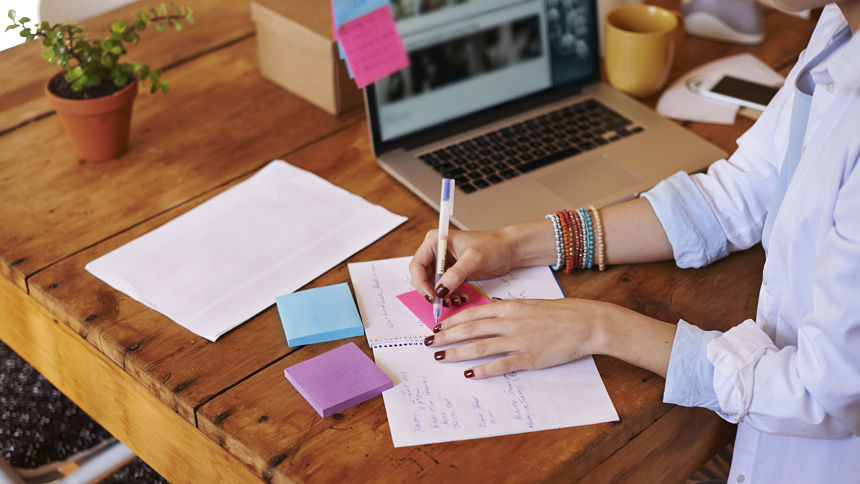 Welcome to week 13, the final entry of our #WeekendJobSearch that breaks the whole job-search process into 13 totally doable to-do items.
Last week, you learned a new skill to add to your resume and LinkedIn profile.
This week, we're helping you keep the momentum you've gained on your job search by setting up an easy-to-follow schedule of daily, weekly and monthly tasks.
The Weekend Job Search Assignment #13

Set up a Routine
Taking everything you've learned throughout #WeekendJobSearch, it's now time to put together an action plan to keep you moving forward. Here's how you can develop a routine.
Add these to-dos to your calendar:
Daily
If your job search goal is to review the job board and apply to one new position a day, make sure you're sticking to this!
Review your weekly items (below) and prioritize so you can make each day as impactful as possible.
Weekly
Keep your social house in order: Stay active on LinkedIn, keep your profile up to date and share articles. Also be sure your other social channels are job search appropriate so nothing would scare off a recruiter.
Practice your elevator pitch, tweaking if necessary. And to stay sharp on your interview skills, grab a friend and conduct a mock interview.
Take a minute to set your weekly job search goals. Set something solid like applying to two jobs a day or 10 jobs a week. Don't forget: Use our job search tracker to keep tabs on your progress and to set goals!
Monthly
Check on your resume to make sure it's up to date. This includes any new skills you've learned.
Make sure you're interview-ready. This means being sure your outfit is ready to go, and that you're ready to look awesome in an interview.
If you've got the time, consider taking a monthly class. This is a great way to stay active and to show recruiters you are actively involved in your field.
Research upcoming conferences. If anything stands out, sign up.
Clean up your desktop, folders and physical documents so your job search area works for you.
We sincerely hope you found the #WeekendJobSearch to be a productive use of your weekend downtime. We worked hard to put together a program that's manageable, actionable and that gets results.
Now go, enjoy your weekend—and good luck with the job search!