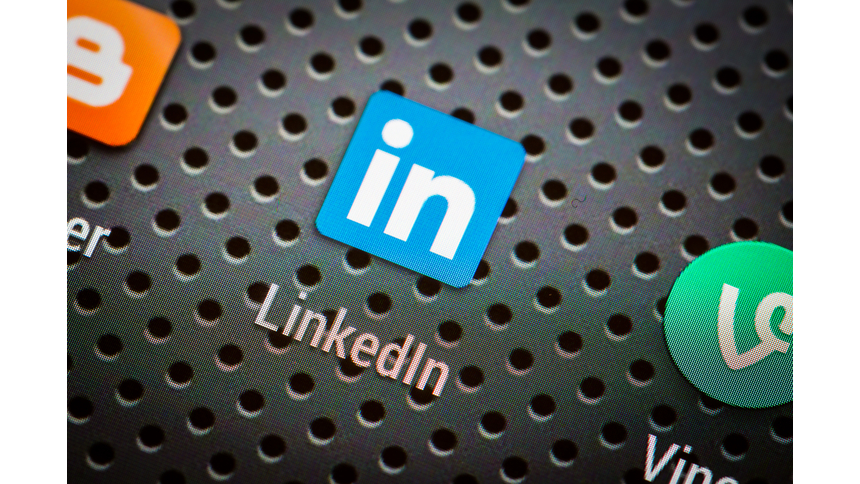 A complete LinkedIn profile can add some real flames to the fire of your job search. Not only does a solid profile make you a more attractive candidate, it also increases your visibility in searches. But exactly how much detail does each section need?
To answer this, we talked with Alex Twersky, career expert and Mediabistro's own resume and cover letter writer. Twersky recommends thinking of Linkedin as another way a recruiter can access your resume.
"Assuming someone comes across your profile, that probably means they don't have or haven't seen your resume," says Twersky, "so it stands to reason your profile should make as powerful an argument for your candidacy and credentials as your resume does."
With that said, let's drill down into a few of the main LinkedIn sections for tips on making yours worthy of pulling in top recruiters and hiring managers.
The Headline
When crafting your LinkedIn headline, Twersky says to keep it short and focused. "The headline should succinctly capture who you are and what you do, as well as the extent of your experience," says Twersky. "Five to seven words should suffice."
You can choose to include your seniority, experience or other factors in this headline. Here are a couple examples from Twersky:
Senior-level Digital Marketing Professional

Data Analyst With 10 Years' Experience
The Summary
After you reel 'em in with your engaging headline, get them to stick around with a powerful summary statement. "The summary is there to showcase your strengths, and should be backed up by measurable data—like percent increases in sales or growth in social media fan base—wherever possible," says Twersky.
If you have a summary section on your resume that lists key accomplishments, you can use that to kick off your LinkedIn summary section. And if you don't have that section on your current resume, do a quick personal inventory to determine key points in your career when your efforts contributed to a successful project or process.
The Experience
If you have a well-developed resume, then this section will be a breeze. "Just like the LinkedIn profile overall, the job descriptions should be closely, if not entirely, aligned with the resume," says Twersky.
Twersky has a couple of strong arguments of resume-LinkedIn alignment. "First, if your resume makes a compelling argument for you, why should your LinkedIn profile, which is an enhanced digital resume of sorts, be any different?" he asks.
"Second, if someone never sees your resume and just comes across your LinkedIn profile," Twersky follows up, "why should their impression of you be more distilled or different than the powerful portrait your resume should be drawing?"
Other Important Sections
The headline, summary and experience are the top sections to focus on, but there are other sections to perfect as well, all of which help you paint the best, most comprehensive picture of your professional:
Skills: It's a smart idea to fill out this section as "these are essentially keywords that recruiters and employers use to proactively search for candidates," says Twersky.
Volunteer: When hiring managers are looking for their next employee, they want to see that you're more than just an online profile. Here's where you can show off the things that make you more human.
Samples: Make it easy for people to see what you're capable of by uploading work samples if your work lends itself to such. As Twersky says, "be they links or digital images, remember LinkedIn is a multimedia portfolio of sorts, so upload relevant work samples where possible."
Recommendations: Testimonies from colleagues are a great way to add validation to your career efforts, so "don't forget to collect recommendations from your past or current colleagues and supervisors," says Twersky.