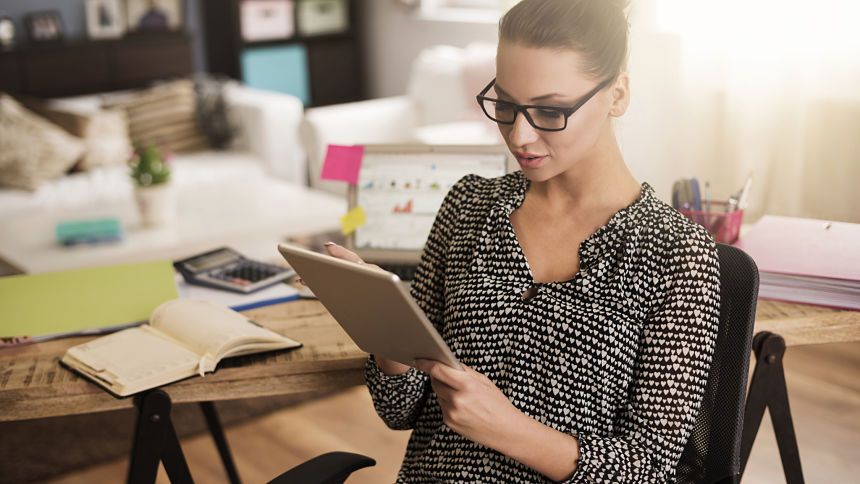 Hooray, it's Friday! Wrap up your workweek on a productive note by catching up on the latest Mediabistro career and job-search coverage you may have missed. Then back get back to finishing your outstanding projects and drawing up that weekend to-do list. You've earned it.
Find the Best Employer for You With These Simple Tips: Learn how to research top companies in your field and target employers you'd like to work for with these easy steps.
How to Use Social Media to Find a Job: How do you get a hiring manager's attention online? What are recruiting managers looking for in a candidate's social-media profile? How important is your LinkedIn picture? Find out the answer to these and more in this recap of our first job-search Twitter chat.
How Do I Know I'm Taking the Right Job?: You've got the offer, but aren't sure the job will be a good fit? Here are some pointers to tell if the prospective position will be the one for you.
Here's Why You Didn't Get the Job: You nailed the interview and had glowing references but still didn't get the job? Here are some of the top reasons an offer may have eluded you, including what you may have done wrong.
What Does a UX/UI Designer Do?: If you have solid design chops and a passion for how digital products work and how users interact with them, a job in this growing field may be for you.
6 Secrets to Surviving a Long Job Search: Good news: There's a job out there for you. Bad news: It could take you weeks, or even months, to find it. Here are practical recommendations for making it through the long haul.
10 Hot Jobs in Phoenix: The weather's heating up in Phoenix, and so's the job market for marketing and media jobs. Here are 10 hot jobs there to check out now.
The New Grad's Guide to Marketing Careers: Hey, new and about-to-be college grads: Download our free ebook for 70+ tips, hints and pointers to help you get your first marketing job.
Kick Off Your Marketing Career in Any of These Fields: If you're a work-force newbie with dreams of breaking into marketing, you probably already know you gotta start somewhere. Lucky for you, there are plenty of jobs in today's top marketing fields—and on our job board.
12 Green Jobs to Check Out, Just in Time for Earth Day: Happy Earth Day! Here are an even dozen current openings on our job board that embrace the environment or sustainability issues.
Sick of Social Media? Here Are 5 Great Career Next Steps: Social media workers, take note: If you're feeling a little worn out from constant content creation and interaction, and wondering what next step to take in your career, you're going to "like" this post about alternative fields to pursue.