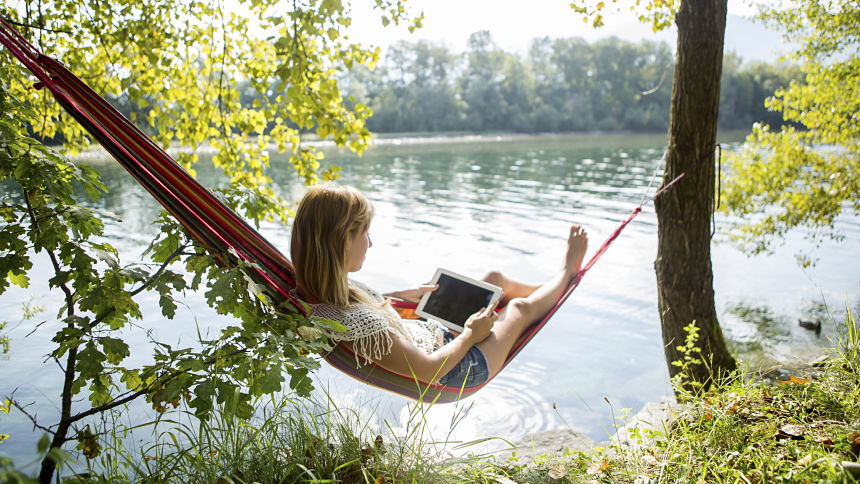 We know your weekends are for rest and relaxation, but your time off is also the best time to set your career goals back on track.
Take some time this weekend to read the career content you may have missed during your busy work week so you can stay on top of all you want to accomplish for yourself and your job this year.
15 Go-To Ways to Describe Yourself in a Job Interview: Because you know your next interview will involve the question How would you describe yourself? here is a handful of reliable ways to do it.
What Does a Digital Sales Planner Do?: Bone up on your research and analysis skills, and your ability to spot promising opportunities, to score this in-demand role.
Get the Salary You Deserve With These Smart Tips: So you've gotten the job offer, and now it's all about money. Land on a number that makes you happy with this expert advice.
What Editors Want in Your Personal Essay: Think you can get your first-person piece published? Here's what editors want to see in your pitch.
Managing Editor Jobs to Apply to Right Now: With these brand-new managing editor jobs available on our job board, the time is right to make your move into a new ME job.
10 Digital Skills Every Media Pro Needs to Master: Whether you're looking for a new job or looking to up your game in your current gig, you'll want to hone up on the top digital skills of the moment.
How I Turned an Internship Into My First Full-Time Editorial Gig: Adweek web editor Aneya Fernando gives tips on proving your value during internships to climb the ladder of your career.
Attract Better Candidates By Making the Job Listing All About Them: Want to get those qualified candidates flooding you with applications? Here's how to do it: by telling prospective employees what's in it for them.
Watch Out for These Too-Easy Interview Mistakes: Look out for these faux-pas that can scuttle your chances of getting an offer.
Are You a Gold-Medal Job Seeker?: To mark the Rio games, here's your chance to test your job-search mettle.
Public Relations Jobs to Apply to Right Now: Hey, PR pros: Now's the time to move up to the next level of your career with one of these public relations job openings, available right now on our job board.
7 Social Media Skills Every Media Pro Needs to Master: Whether you're a social media professional, a job-seeker searching for a social media job or a media professional looking to leverage social, here's what you need to know to get ahead.
Study the Job Listing to Get—and Ace—the Interview: Here's how to scan the job description for details to help you personalize your resume, write an on-point cover letter and kill it in the interview.