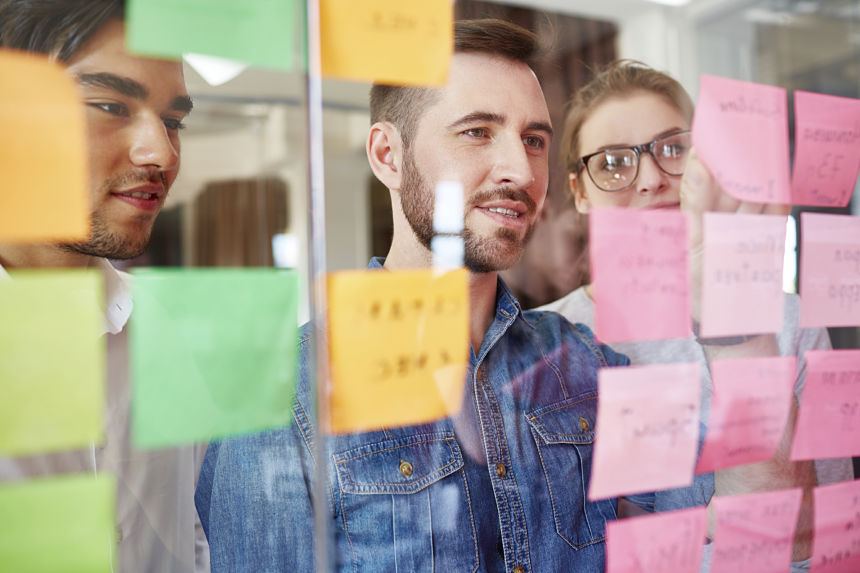 We're in the homestretch: The weekend's almost here, and you're already thinking about wrapping up your projects for the week (c'mon, admit it). With Friday rolling around, we know you'll want to catch up on recent Mediabistro stories that may have escaped you.
In case you missed it, here are links to fresh Mediabistro stories. Check them out now, or add them to your before-Friday to-do list.
1. Master These Business School Lessons to Make the Most of Your Job Search: Along with their $150K MBAs, business school grads get takeaways about team-building, people skills and perseverance. Here's how you can use their hard-earned knowledge to land your next gig.
2. What Does an Event Coordinator Do?: If you're a top-notch negotiator and no-sweat multitasker, this glam event-marketing job might be the one for you.
3. Simple Stats to Prove Your Online Success (and Value) to Your Boss: Your current job, or your next one, might have you leveraging SEO and PVs to assure ROI. Here's how to make sense of online performance metrics from A to Z.
4. Digital Editor Jobs to Apply to Right Now: Calling all wordsmiths with digital chops: If you're looking for a new job, listings for open digital editor jobs are a great place to start.
5. Spelling Errors That Can Torpedo Your Resume or Cover Letter: Hay! Bee sure your not miss spelling any thing on your resume or cover letter. (It can make ewe look dum!) Hears how to dew it.
6. Surprisingly Simple Ways to Get More Done in Less Time: We all want to work smarter, not harder, right? Here are three clever ways to make it happen.
7. Hear How a Journalist Went from Newsweek to Startup to Writing for HBO: Dan Lyons went from journalism to software startup to TV writer, and now, author. Listen in as he tells Fresh Air about his media career reinvention.
8. Simple Tweaks to Your Social Profiles That Attract Job Offers: Clean up your social presence in no time flat, and make yourself instantly more hireable, with these quick fixes.
9. How Soon Is Too Soon to Look for a New Job?: Hurray! You've got a new job. Here we go again: This job is probably not the right one for you. Here's how to look for another job when you've just gotten your latest one.
10. Career Advice to Help You Make the Most of Spring Hiring Season: It's a solid assortment of recent job-search and career coverage from around the Web, including how to maximize your chances of getting an offer.
11. Take These Essential Steps to Crafting Your Personal Brand: You know you have to work on your personal brand, but do you know how to do it? These quick tips will get you there fast.
12. Publishing Editorial Jobs for People Who Love Books: If you're a book lover, you've probably dreamed of earning a living working with the written world. You can help make the dream a reality by checking out these book editor jobs, now available on the job board.
13. These Words That Make You Sound Less Smart: Sure, you want to make the best impression in the interview. One of the best ways to do it? Remove these verbal tics and iffy word choices from your vocab.
14. What Does 'Programmatic' Mean?: Understanding this bit of techno jargon is key to landing a job in digital media. We break it down, and tell you why it's the way of the future.
15. Employers: Stop Losing Applicants by Avoiding These Job Listing 'Danger Words': In this bonus round for the bosses, find out how the words you use in your job listing may be turning off potential candidates before they even apply.