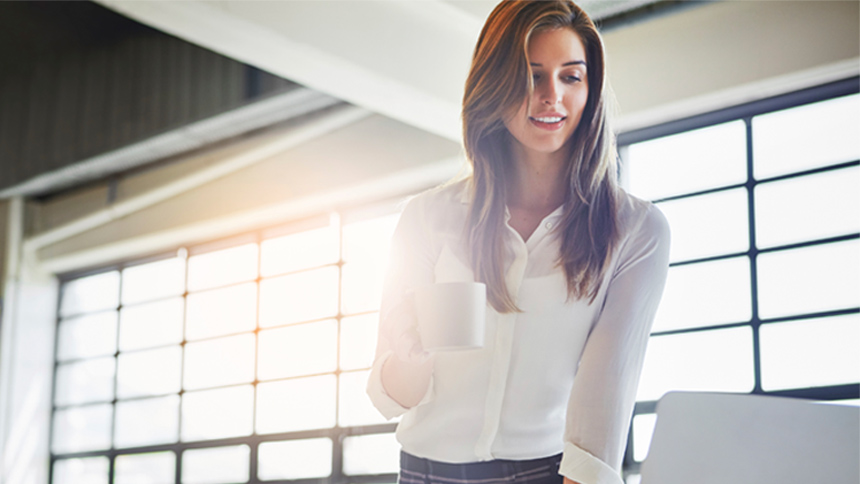 Here's a quick way to ease yourself into Monday morning: As you're drinking your first (or second or third) coffee of the day, take a breather and check out these latest Mediabistro stories, in case you missed 'em, to help  you gear up for the week to come.
Tips For Asking The Right Questions in Your Next Interview: We've all been there before: There comes a point in the interview when the hiring manager asks, "So, what questions do you have for me?" Next time, you can blow your future boss's mind with skillfully crafted queries. Let these pointers show you the way.
What Does a Brand Manager Do?: Do you have a mind for strategy, a keen knowledge of current trends and an eye for goal-setting? If so, this critical marketing role might be the one for you. Here's what the job is all about, and how you can break in.
Storytelling Skills Every Marketing Pro Needs: You probably don't need us to clue you in: Storytelling is taking the world of business by storm. See why it's so important in the digital space, and how to use it to build your brand, gain customer loyalty and more.
7 Reasons Why You Should Break Into Brand Journalism: If you're a writer looking for a sweet gig, your search may be over. Check out what brand journalism is all about, and why it could be the perfect job for you.
8 Key Steps After the Interview to Land the Job: After the interview, all you may want to do is binge Rick and Morty, amiright? The problem with this kick-back approach? Other candidates are killing it with their post-interview strategy. See what to do so you don't get lost in the shuffle.
Social Media Marketing Tips to Use in Your Job Search: To stay competitive in today's job market, you've got to kill it with your socials—especially if you're working in social media. Here are a few quick, easy and super-fun ways to get on your SM A game.
13 Awesome Account Executive Jobs to Kick Your Career to the Next Level: Calling all account execs: If you're looking for your next best gig, then check out these cool job openings around the country. Better hurry though: Great jobs like these go fast.
12 Pieces of Real-World Career Advice to Get You on Your Job-Search Game: Are you ready for the spring hiring season to heat up? Here's what you need to find a job before summer, including outdated job-search rules you should break and smart ways to outshine your competition.
You Won't Believe These April Fools' Media Fails: Gmail's Minions mic-drop attachment snafu is only the latest corporate April Fools' Day joke to fall flat. Here are other companies' April Fools' faceplants, as well as one win that had us all, well, fooled.
This One Simple Tool Will Set You Up For Job-Search Success: Face it: A job search is a numbers game. The more job listings you apply to, the more likely you are to land an offer. Here's how to track 'em, and up your chances of landing a new job.