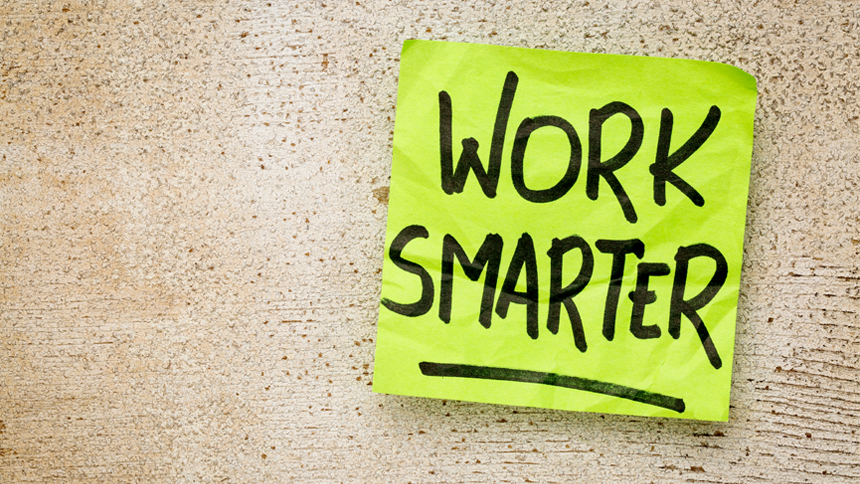 Spring hiring is picking up, and, with it, a new crop of career advice coverage. Here are some of our favorites.
1. In case you wanted an excuse to stop writing cover letters, here are 10 good ones.
You think you hate regurgitating selling points about your experience and what you can bring to a role? Imagine how the hiring manager who has to read it in your cover letter feels—and those of countless other applicants to the position. Forbes columnist Liz Ryan comes up with an even 10 reasons to stop writing the dreaded cover letter, and tells what to do instead.
2. Companies love video interviews, but candidates hate 'em. Here's how to get camera ready and make a great impression.
The good news: Video interviews can lead to faster hires than old-fashioned in-person interviews. The bad news: Most candidates don't know how to do them. This video interview how-to from Business Insider demystifies the process, and may just help you land the offer.
3. Almost every resume has short-term gigs and gaps. With these tips, you can explain them, or even gloss over them.
The reasons for having short-term stints on your resume can vary, says this tip-sheet from recruiter.com. Here's how to explain them, and when you can leave them off your resume entirely.
4. If you feel like you're sending your resume and applications into a cyber abyss, there are alternate steps you can take to getting an interview—and a job offer.
With some smart research and a carefully crafted cold email, you can set yourself apart from the rest of the job-applicant crowd. A how-to on Inc.com gives you the ins-and-outs of this confident, resourceful approach.
5. The economy is still recovering slowly, but there are plenty of jobs out there that pay $150,000 or more.
The average annual salary of all jobs in the U.S. is $47,230, but this wrapup by CBS MoneyWatch highlights 20 that reliably pull down $150K a year. Spoiler alert for media pros: marketing manager is one of them.
6. When you're young, it's smart to discover what you're good at, find a mentor—and, unless you are very certain about what you want to do, do not enter a Ph.D. program.
The crowdsource geniuses at Quora are offering up their takes on career advice that people often learn too late. Glean their collective wisdom ("Network. Network. Network," "Say 'no' more often,"), or offer some of your own.
7. Something else employees worry about: Office messaging service Slack may soon start keeping tabs on your productivity.
Slack's founder and CEO told a crowd at SXSW that the company is developing bots to "converse with employees, get status updates, and send that information to others in the company," according to this story on Quartz.
And for employers:
8. Promising candidates are getting a second chance over questionable posts.
There are still valid reasons suspicious social media activity should disqualify even the strongest applicants. This article from Entrepreneur outlines some of the best, including when posts point to dishonesty on a resume, or shows inappropriate behavior.
9. There's a major disconnect between what management thinks about company culture, and what employees do.
Surprise! Employers and employees don't see eye to eye about workplace culture, as reported in this Fast Company article. Why does it matter? The gap between employer and employee perceptions is often cited as a top reason why people quit their jobs.