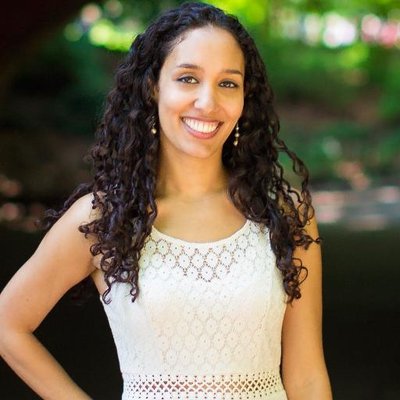 Getting your foot in the door and climbing the ladder in media can be a challenge: The industry is always changing, career paths can be ambiguous and social media never sleeps.
To help you find your way, we're talking to media pros with a few years under their belts. Our Advice From the Pros series gives you real-world insights and advice you can apply to your job search, job interview, and—when you land that next gig—your new job, too.
Then when you're ready, check out our job board.
Aneya Fernando, who's lived on both U.S. coasts as well as abroad in London, France and Chile, most recently landed in New York City, where she's a web editor at Adweek. She's worked at parent company Mediabistro Holdings (which recently spun off Prometheus Global Media) for almost three years.
Her current responsibilities include writing and editing content for Adweek.com; managing various editorial projects (including Adweek's Graduate's Guide); and overseeing the Adweek Blog Network.
Fernando graduated from the University of Nevada, in Las Vegas, with a degree in journalism and media studies, so an editorial gig was always in the cards.
So how'd she get her current job, and how's she getting ready for the next stage of her career? Read on. (And look for her on Twitter, LinkedIn and Instagram.)
What was your first job? And your first job in your chosen career?
My first job was as a hostess at an Italian restaurant. During that time I also wrote for the student newspaper at my university and later became an editor there. I scored my first internship at a local TV station, which I would say was my first real job in my chosen field. I got to edit, write and produce my own stand-ups [shots in which the reporter is standing at a scene, reporting the news], which really added to my portfolio.
How did you get this particular job?
After my local TV internship, I got an amazing opportunity to intern for CNN's "Anderson Cooper 360." That internship was truly the jump-start to my career. I made so many connections—not to mention lifelong friends—during my six months there.
After the internship, I ended up doing social media for a small startup for a few months—for free—while applying for as many jobs as I could.
One day I came across a paid editorial internship position at Mediabistro, and applied right away on Mediabistro's own site. I made sure to tailor my resume to showcase my writing and editing skills.
I got a call back for an in-person interview fairly quickly, and landed the gig. It turned out that Mediabistro owned two TV blogs, so in the end my AC360 experience was a real asset.
I was quickly promoted from intern to editorial assistant and then associate editor at the site. I think part of my rapid rise can be attributed to my actions as an intern. I always got my work done on time, I volunteered to help out on video shoots, was generally amiable and happy to help on any task that was asked of me, and I showed a real interest in writing.
Last year, Adweek bought Mediabistro's blog network, and I was recruited to join Adweek's Web team.
Is this where you always thought you'd end up?
I always thought I would be writing or editing in some capacity, whether it was novels or screenplays or for a magazine. My career did experience a couple of curveballs with my time in TV, but I'm so happy I had that experience, so I could discover what I didn't want to do.
What made you want to pursue this role?
When my current boss recruited me to join Adweek, I was thrilled. Although I had loved my time at Mediabistro, the opportunity to work for a major trade magazine was kind of a no-brainer. I took it in a heartbeat.
What about your job gets you excited to jump out of bed every morning? What makes you want to hide under the sheets?
I love coming into the office, working with our amazing team of editors, writers and designers, brainstorming ideas, creating valuable content, and learning something new every day. Nothing really makes me want to hide under the sheets.
What's your favorite thing about working at your company?
Definitely the people. We have the best Web team, and working with them makes the job a million times more enjoyable.
How do you stay on top of trends in your field?
I'm on Twitter all day, every day. It took some time for me to really get into it, but now it's the first thing I look at in the morning. Also, as an editor for a media magazine, I read and edit countless articles a day, so that also helps me stay on top of trends.
What leaders or companies in your field do you follow on Twitter?
As far as companies, @nytimes for general/breaking news, @FiveThirtyEight for election coverage and @TheAtlantic for long-form journalism.
There are so many great writers on Twitter it's hard to narrow it down. A few of my faves: @emilynussbaum for TV reviews; @annfriedman for humor, plus she always showcases other women writers; and @Chelsea_Fagan because she's hilarious and shares great financial advice.
What are you reading and watching right now?
Right now I'm reading Emily St. John Mandel's Station Eleven. As far as TV, my husband and I love "Last Week Tonight with John Oliver" and "Silicon Valley." I'm also a huge fan of Samantha Bee's new show, "Full Frontal."
What's the biggest misconception people have about your role?
Probably that editing is boring. Which, yeah, it can be. But it can also be creative, and even fun!
What skills should a job seeker have when applying for a role like yours?
I know this is such a cliché, but attention to detail really is critical if you want to be an editor. Also you need to have great time-management skills, and be able to work well with a variety of people—with lots of different personalities!
What advice would you give someone looking to break into this field?
Try to get as many internships as you can before you graduate. In the media industry, experience is the most vital asset you can have. Take an internship even if it's not in your exact field. You never know when you might use those skills later on.
What tips do you have for those seeking mentorships?
I would say seek out people who seem friendly and willing to help. Offer to take a higher-up at the office out for coffee. Don't be too pushy, and if they seem uninterested, back off. Be friendly, be authentic and good luck!
Check out our job board for openings in editorial and journalism; digital media; and advertising.