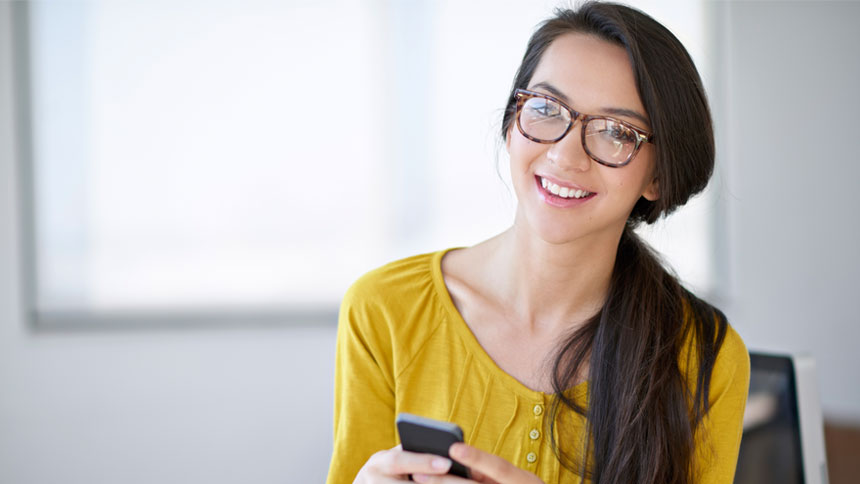 If you're looking for a job in media, you probably know you have to clear your social media accounts of anything that would raise a hiring manager's eyebrows. Deleting the party pics and political rants are a great start, but there's more work to be done.
We talked to Talia Williams, a CNN recruiting manager, to find out what you should be doing more of, and what to avoid, on your social profiles when job hunting—or any time for that matter.
Don't Do This
Display a Lack of Judgment: Recruiters check your social sites for your ability to make judgment calls on what's appropriate content to create, like and share.
"Overtly political, wildly inappropriate [content] or anything else that suggests you might not have the judgment to know where to draw the line," says Williams, can raise major red flags for a recruiter.
Talk Negatively About Your Boss: If you're looking for a place to vent about your workday, keep it offline. "Believe it or not," says Williams, "I've also seen people post negative things about their boss, teammates or company. Not good."
Employers want to know they can trust you to uphold the company's brand inside and outside of work, so posting negative information not only hurts your company, it portrays you as someone unable to make good judgment calls. And in case you didn't know this was an actual issue, just Google "lost my job because of Twitter" and you'll see what we're talking about.
The next time you think about sharing your opinion, make sure it's about something related to your industry or your passions, rather than how you feel about the upcoming elections, your radical view on a current policy issue, your boss or anything else that starts with, "You might unfriend me for posting this, but…"
Do This
Engage With Your Industry: The main thing recruiters look for when scoping out potential candidates is their level of activity on social media, Williams says. "It's an easy way for us to see you as multidimensional person, rather than just a resume," she adds.
This doesn't mean you have to be posting, liking and retweeting everything you read about digital media. "It's not about being prolific, it's about showing that you're interested," Williams says.
If you're engaged with your industry, Williams says, "it helps to show you as someone who is curious, who cares and who wants to be doing this."
Demonstrate Your Best Qualities: Along with liking and sharing content, another thing recruiters look for is how you show your perspective on content, news and events. Especially in media, where it's important to be able to conduct messaging in a mature and sensible style, your social profiles are great platforms to show off this skill to potential employers. With your social posts, it's important to, as Williams puts it, "be the person you'd be in front of your future boss."
Take some time to engage with companies and brands that you admire, maybe sharing or liking a post every day or so, or when you read something compelling enough to share.
And when developing your post's content, think about how you want to write it. Ask yourself: Does this demonstrate my ability to share news in a balanced and thoughtful way?
Get Started: If you're looking to up your social media presence into something recruiters are looking for, Williams shares a couple of easy steps to getting started.
Get your feet wet by sharing industry news that interests you. You don't need to overdo this; it's all about showing you're interested in the field.
Next, start following media professionals whose careers you admire. "Take note of what they are doing and how they are engaging," says Williams. "Learn from it and then develop your own social style."