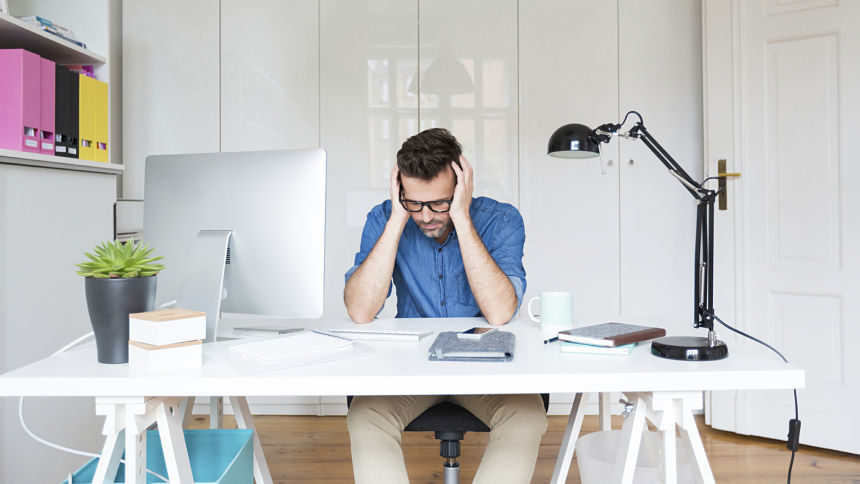 You were so excited about the prospect of this new opportunity and then: you didn't get the job. Sorry. Rejection stinks.
Sure, it's a candidate's market right now, but still Glassdoor reports an average of 250 applications for every corporate job opening. So with all those qualified candidates vying for the same position, recruiters are bound to remain scrupulous, turning down qualified candidates for seemingly small miscues.
Let's take a look at some of the top reasons job seekers end up not getting hired so you can identify what you may have done to raise a red flag, and how to make sure it never happens again.
It's Not You, It's Them
Sometimes, you can nail the interview and still lose out on the position. The good news is, in some situations, it's not your fault.
The Position Got Trashed
For a million reasons, including budget cuts, staff changes or a new boss taking the department in a new direction, positions can quickly go from available to nonexistent. But this is not a worst-case scenario: You've made yourself known to the company and, if you crushed the interview, they'll likely remember you when they're ready to hire again.
You're Not a Good Cultural Fit
Yeah, this can happen. And while some believe this idea of cultural fit is just a way to discriminate against candidates, most of the time the company is trying to find candidates with similar passions and personalities to create a good office environment.
So what do you do if you're not deemed a cultural fit? Move on. If the hiring manager was correct in her assumptions, she may have saved you years of working in the wrong environment.
It's Not Them, It's You
This might sting a little: Sometimes you can be the perfect fit with all the right skills, but you do one (or several) things that take you out of the running.
You Came Off Too Desperate
Did you arrive more than 10 minutes before the interview? Did you say salary is not important? These actions send the signal to interviewers that you have too much time on your hands, or that you're overly eager for a job. And that's no good.
Think about it like this: In the dating world, nobody ever says, "Hey, that person seems really desperate to date me, they must be a winner!" And, yes, if you're struggling to pay rent, you might actually be desperate, but it's important you not let this show in the interview.
For your next interview, replace desperation with confidence, acting as if you are excited about the role because of the skills and expertise you can lend to it, and not because of the rent check that's due.
You Didn't Prepare Enough Questions
This is essential. If you didn't have at least three questions prepared for your interviewer, you can pretty much blame the rejection on that. In this overcrowded job market, hiring managers are not going to be interested if you don't take the time to show a similarly vested interest in them.
Asking the right questions in an interview not only shows you've taken the time to research the company, but can also cause the hiring manager to visualize you in the role with a question like, "What could I do in this role that would be most beneficial to you and the team?"
So for your next interview, have questions prepared that demonstrate you've done your research, that show you're interested in the company and that help the interviewer place you in the role.  
Make sure your next interview is the one that lands you the job with Mediabistro's Career Services. Whether your resume needs a tune-up, or you could use one-on-one interview coaching, we've got you covered.