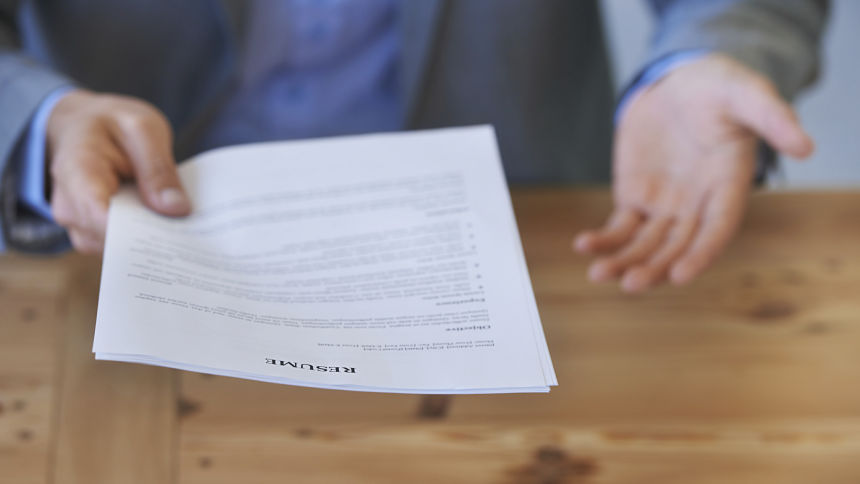 Five Steps to a Brand New Resume was originally published by the American Marketing Association.
The best way to stand out from the competition is to show the unique value that you offer—in other words, your brand. A brand-focused resume will showcase your value relevant to the job opportunity and differentiate you from the other candidates who may have similar skills and experience.
Focus on these five elements to create a brand-relevant resume.
1. Headline
A headline on a resume is akin to a blog or newspaper headline. It is a brief five to seven-word statement that encapsulates your brand.
A great headline example is, "International Patent Attorney With Expertise in Pharmaceuticals." A headline should be free of fluff. In other words, omit phrases such as "results-oriented," "self-motivated" or "highly talented." Save the valuable headline space for keywords that define your brand.
2. Profile
Also called a summary, a profile is a four- to six-line opening paragraph that puts your entire resume into context. The "no-fluff" rule applies to the profile area too.
Select your top skills and accomplishments to demonstrate your ability to excel in the target job. Consider adding an example in the profile to immediately engage your reader.
Want even more help on your resume? Get started with a
FREE
resume evaluation from Mediabistro's
Career Services
. Our counselors and writers can help you update and upgrade your resume so you can confidently apply for the job you want.
3. Areas of Expertise
These are your top eight or 10 job proficiencies. Skip soft skills such as "communication skills" and "leadership" and list the major job functions in which you excel.
Examples may include: "regulatory compliance," "contract negotiation" and "cross-border transactions." These are the functional requirements you meet. Your areas of expertise help to define your brand and demonstrate your ability to perform in your target job.
4. Community Leadership
Showing your recent history of community leadership serves two functions. First, it proves your abilities in areas such as team leadership, budget control, fundraising, public relations and more. If your brand lacks leadership expertise in your paid professional experience, volunteer roles can fill that skills gap.
Second, the organizations you support tell a story of your personal passions and your dedication to charities, youth organizations or civic associations.
5. Appearance
Beyond content, the appearance of your resume says a lot about you. If you want a traditional image, select a font such as Garamond, Book Antiqua or Cambria and keep to a black and white format.
If you want to project a more creative image, use a bit of color in the heading, border or category breaks. Fonts that project a modern, sophisticated look include Verdana, Calibri and Trebuchet.
Debra Wheatman is president of Careers Done Write.
The American Marketing Association is the pre-eminent force in marketing for best and next practices, thought leadership and valued relationships, across the entire discipline of marketing. Its online publications include posts on industry trends, career advice and more.