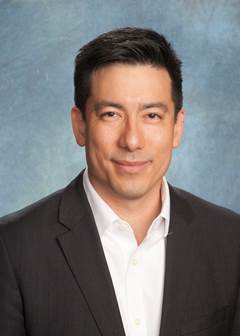 If there's one thing you know about yourself, it's this: You're not looking for a career where you clock in and clock out. Instead of just putting in your time, you want to join a team where you're challenged to make a real difference in the company—you want to know that the ideas you come up with are not only heard, but often utilized.
Put simply, you want to work somewhere that encourages and supports a high level of innovation. That way, you can contribute to the business growth, while also growing leaps and bounds yourself.
Fortunately for you, this sort of supportive work environment doesn't just exist in your dreams. It's a reality at numerous companies—including at forward-thinking companies like Verizon.
In fact, pulling as much innovation out of his team as possible is a main focus for Miguel Quiroga, VP, Head of Digital for Verizon Fios. In his role, he oversees a team that is responsible for the entire digital experience of Fios customers—an experience they're always aiming to improve.
We sat down with Quiroga to find out more about his team, what he looks for in new employees, and what life is like as a Verizon team member.
A Need for Big Thinkers
To match the fast pace of their industry, Quiroga's team is also growing at a rapid clip. "We're in the middle of a pretty significant hiring run. We have several open positions," says Quiroga, "Right now, we're looking at finding as much talent as possible but ensuring it's the right talent."
Why the need for so many hands on deck? Well, Quiroga and Verizon know that the company's very best assets are its people.
"The future of our technology is our people. We're only as good as our talent and our people have driven our innovation over the last several years," he says, "Talent is our competitive weapon. The better the team is, the better the ideas. It's a self-fulfilling prophecy."
Getting Your Foot in the Door
So, what makes a resume stand out to Quiroga? First and foremost, he and his team are constantly on the hunt for people who are multi-disciplined and able to look at problems from different angles.
"Multi-disciplined resources who can tackle things that they might not traditionally know how to do and may be out of their comfort zone," he explains. "But, when they bring these different backgrounds, you get great results."
This is a concept that Quiroga has emphasized with the entire leadership team at Verizon—there's real value in bringing in different types of experiences.
Aside from a wide breadth of experience, there are a few other characteristics Quiroga looks for.
"The people who have been most productive in our environment are scrappy. They roll up their sleeves. They're big strategic thinkers and thought leaders, but they're also down in the weeds and able to get things done. They're highly motivated, very strategic, and coordinated risk takers," he says.
Above all, Quiroga thinks the most successful people are those who can both ideate and execute.
Life at Verizon
Because Verizon places so much emphasis on thinking big during the hiring process, they also believe in making sure the company culture supports and encourages innovation and risk taking from employees.
"The teams that are here, whether you're someone new or you've been here for 15 years, they're empowered and have full autonomy to drive the business forward," he says.
Additionally, Quiroga makes his best effort to ensure that the work of employees is not only recognized, but also actually utilized in the form of shipping products and solutions.
Quiroga makes it a point to ensure that every team member has a seat at the table, brings their ideas to fruition, and is contributing to the company's growth—as well as their own professional growth.
In fact, it's that very growth potential that has kept Quiroga at Verizon for the past 19 years of his career. "One of the best things about being here is that there's been such great opportunities to expand, grow, and continue to see new things and change the trajectory of the business for the better," he shares, "It is an energizing place to be."
Energizing, indeed. And, Quiroga and Verizon are looking forward to more big things on the horizon—including continuing to build a team to support that digital vision.
"We're seeking the next thought leaders and strategic thinkers who are not afraid to innovate," he concludes, "We've been successful in capturing and retaining that talent so far, and we look forward to continuing to do so."
Feeling ready to innovate? Check out Verizon's open jobs now.