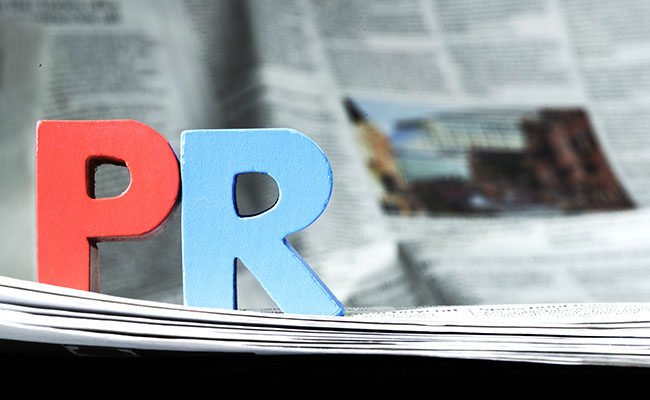 For those journos who are ready to say "so long" to whittling word rates and chasing checks, we decided to address (and sometimes debunk) a few of the most common myths about jobs in the PR biz.
As it turns out, while the transition is rarely seamless, many seasoned PR pros have made the leap—and are thrilled that they did. Here's what journalists should know before switching to PR.
TRUE: "PR moves much slower than the newsroom."
"Here's one similarity between journalism and corporate communications: No two days are ever the same," says Paul Nonnenmacher, communications strategist, coach and former reporter.
Yet, when it comes to pace, Nonnenmacher concedes, "The corporate review [and] approval process is more challenging, because deadlines are sacrosanct for journalists but much less so for corporate managers and executives."
At its worst, the natural inclination to rush and wrap a project can be construed as a half-baked effort by higher ups that are used to far longer timelines.
FALSE: "Publicists have to promote clients they may not believe in (or even like)."
Lauren Gard, a former associate editor at Marie Claire, was turned onto the idea of PR when one of her trusted contacts suggested she'd make a good fit at his small firm. After a couple of years of further prodding, her trepidation gave way and she took him up on the offer.
Today, she's a partner at Zumado Public Relations, but back then, her primary concern was representing clients who matched her values:
"I think it's a matter of finding the right opportunity and not just leaping at the first one to come along. For me, initially working at an agency that promoted our clients' expertise in various professional services fields like law and finance, as opposed to promoting consumer products, for instance, was the perfect fit. When I decided that moving in-house in a PR capacity might be a good option, I found my current position through a personal connection and did a lot of research on the company to be sure it was one I felt personally aligned with."
This is where that journalism experience comes in handy. Cruise a potential employer's media site, dig around their product or services pages, interview executives if you have the opportunity, find out what they're about and, most importantly, trust your gut instincts.
TRUE: "Journalists will respect me more, because I understand what they want."
"Most journalists have to admit they probably have an ego. Get ready to have that ego and personal identity tested," advises J.P. Hervis, a 12-year TV news reporter and anchor veteran and new president to his new PR firm, Insider Media Management.
"You are no longer going to be the approached…you will become the 'approachee.' An inevitable ego hit comes with that, especially if you are pitching someone who is younger and/or working at a smaller station/paper or magazine than you worked in. It is a real shock early on. You have to constantly remind yourself why you switched."
For Hervis, it was maintaining the ability to simply be a good storyteller "And isn't telling a memorable, relatable, relevant story an audience will connect to what journalism, er, PR is all about?" he asks.
FALSE: "PR is easier than journalism."
According to Nonnenmacher, PR "requires language skills, people skills, a breadth of knowledge, a news sense and an adherence to deadlines, and there's no place to develop those traits than in a newsroom."
Yet, while experience in journalism primes a savvy communicator for PR like no other opportunity, it does not ensure that joining a communications team will be a breeze.
"Corporate culture is an adjustment," explains Ramey Becker, former TV reporter and current strategic communications consultant for msgwrks ltd.
Perhaps most eye-opening, cites an honest Becker, "You realize how much you don't know about the real (read: business) world." To soften the blow, Becker maintained connections with a former radio reporter who had successfully transitioned to governmental communications and served as a patient resource and mentor to her.
Lesson learned: Keep networking with those who have crossed over to the dark side.
Tips for journalists making the move to PR:
Know the difference between agency and corporate positions. Agencies often lend the rush and excitement of a start-up, offering new business wins and fresh clients, but corporate roles traditionally offer greater growth and salary opportunities.
Decide what type of communicator you are. Consider your strengths (writing or digital media management, for example) and leverage them if you need to get a foot in the door. Once you're on staff, commit to learning the generalist trades; it's critical to developing a well-rounded resume. Think: strategy, event planning, social media and even high-level knowledge of media buying.
"Remember to keep operating as a journalist." Hervis explains: "The best part about who you are in PR is who you were and where you worked before. My media friends and contacts know they can call me and talk shop anytime, and I'm the same person. They also trust that I won't pitch them a non-story."
Looking to break into PR? Start with one of Mediabistro's Public Relations courses. Taught by industry professionals, these courses help you up your skills, enhance your resume and land your dream job.