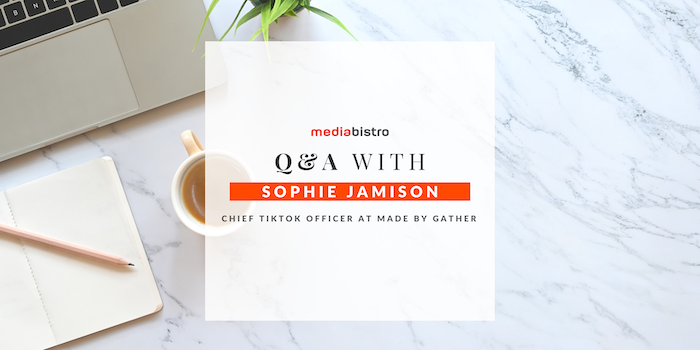 In this Q&A, Sophie "Lightning" Jamison shares how she went from creating content for fun to landing a Chief TikTok role, along with her tips for job-seeking content creators.
1. Tell us a little bit about your background. Where did you go to school and what did you study? What jobs have you had before your current Chief TikTok Officer role at Made by Gather?
I just graduated with a business degree in management from the University of Southern Maine. My sophomore year, I was selling shoes at Vans in the mall and discovered TikTok. I started my own channel centered around toy blasters and accumulated 1 million followers in six months. I then became the Chief TikTok Officer at Nerf for almost two years before moving to Made By Gather.
2. Nerf and Made by Gather are fairly different brands. What inspired the jump to Made by Gather? What skills were still able to transfer over?
These are two VERY different brands… I am all about challenging myself and finding growth from discomfort. I am also only 22 and want to continue to expand my skills and goals. Made By Gather was an easy pick based on their culture, goals, vibe, and values. Many skills are transferable as I am producing story telling content that motivates a consumer to purchase a particular product, while understanding the ins and outs of TikTok. This includes editing, acting, writing, storytelling, understanding the target audience, marketing, and integrating fun.
3. Before these jobs, did you see yourself working in social media?
Not at all, I was set on being either a CEO or CMO.
4. How did you use TikTok specifically to create a company's brand—and ultimately your own brand from that?
Originally, I used TikTok to create my Sophie.Lightning brand which now has 2.1 million followers. Then, during my time with Nerf I was able to build this brand as a professional content creator working for a large company. With Made By Gather, I am starting from near scratch to create content that embodies the individual personalities for each Made By Gather brand.
5. What do you think it takes to be a content creator for a company today?
The answer to this question has many layers that include basic skills such as editing and recording to more fundamental learnings such as understanding marketing, target audiences, and brand image. There is a level of professionalism that is needed to fit in at a corporation but also a level of confidence and skill to fight for your ideas and content. I now speak at sales pitches, could explain the brand history and layers to anyone, and am creating content aligned with our long-term business strategy. You also must be passionate, have fun, and utilize serious perseverance.
6. What is your advice to job seekers trying to land a creative job by using their social platform(s)?
If you are a content creator, you are a hot commodity for any business. Lean into your strengths and find your niche to then find what companies may be a solid fit for you. This role as well as many other social media roles will only become more prevalent over the next few years, so be ready!
7. Do you have any other advice for job-seeking content creators or anything else to add?
I am so excited to be a part of this team and cannot wait for what the future holds. If you are a content creator right now, do not give up, be authentic, and remember that hard work pays off.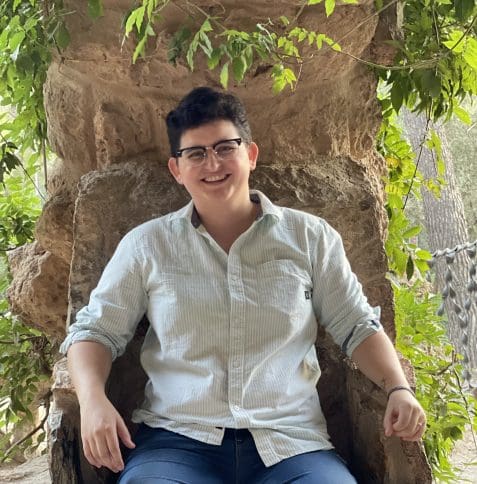 Interested in a creative gig? We have some open jobs for you!